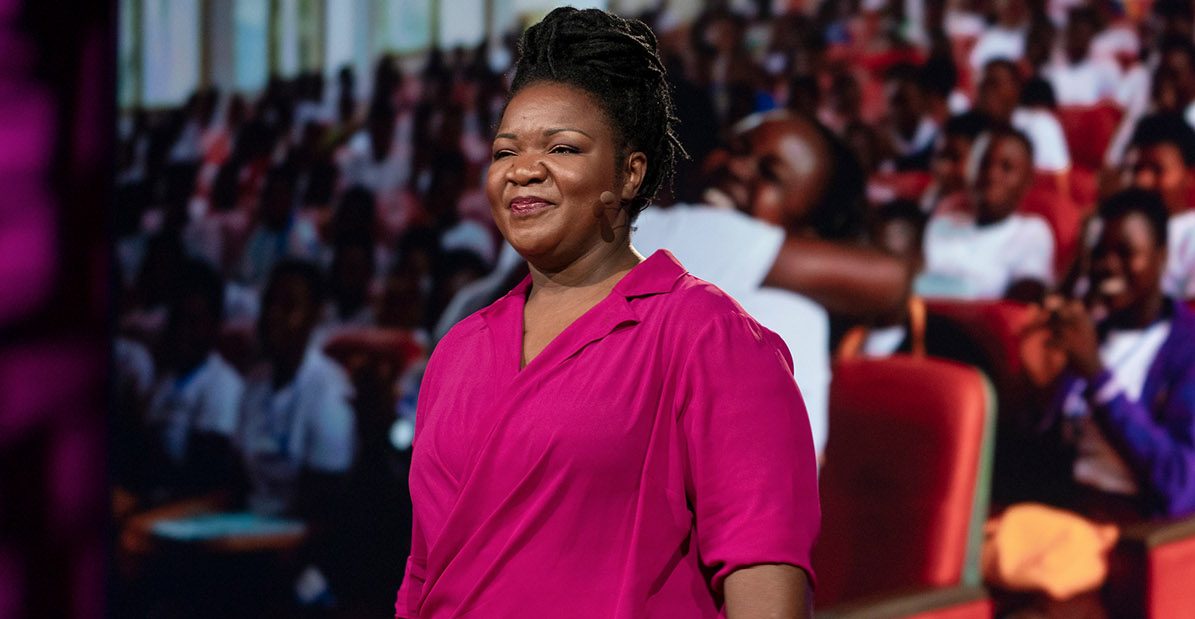 Angie Murimirwa's TED Talk: Revolutionizing education through social interest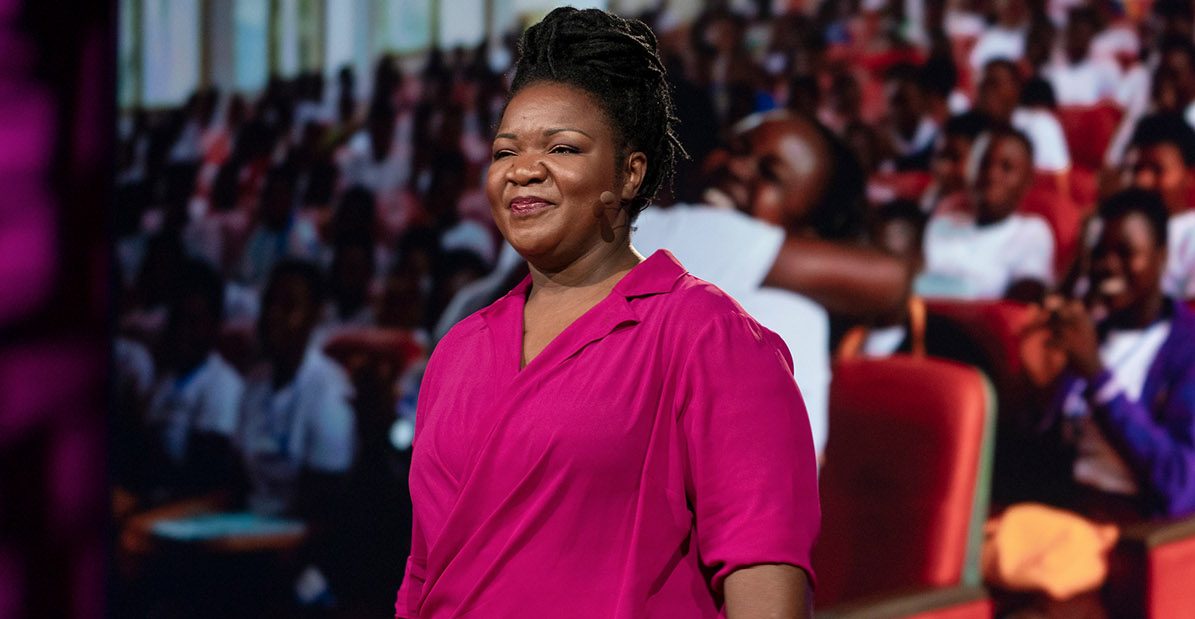 In these anxious times, we hope to brighten your day with this new TED talk by CAMFED Executive Director Angie Murimirwa, and take you out of isolation into a world of possibility.
At a time when solidarity, and protecting the most vulnerable, is at the forefront of our minds, Angie's talk introduces the revolutionary concept of 'social interest,' a whole new approach to lending, which allows young African secondary school graduates — considered 'unbankable' — to gain access to finance, paying forward their interest in service to vulnerable students and exponentially multiplying the impact of their loan.
Angie's talk introduces the story of Stumai, a young woman leader in the CAMFED Association.
Stumai tragically lost her father when she was just three years old, leaving her disabled mother to single-handedly raise her and her five siblings.
She would have become one of the 92% of girls in sub-Saharan Africa who never finish high school, had CAMFED not stepped in.
Instead, she became a respected entrepreneur and life skills mentor in her community, transforming not just her own life, but that of thousands of others – and 'social interest' is the key to her success, and that of thousands of others.
Find out how by watching Angie's TED talk now.
We hope that this talk will serve as a reminder that while we are physically separated, we are united by community, solidarity, and social innovation. With your support, the young women leaders at the heart of our collective movement are charging ahead, determined to make this world a better place for all of us.
If Angie's talk inspired you, made you think differently, or sparked new ideas, why not endorse it?
Simply:
1. Sign in to your TED.com account (or create one)
2. Go to Angie's TED Talk Page and click on the 'Recommend' button on the right-hand side of the video
3. Follow the instructions to submit an endorsement – something short and personal would be great.