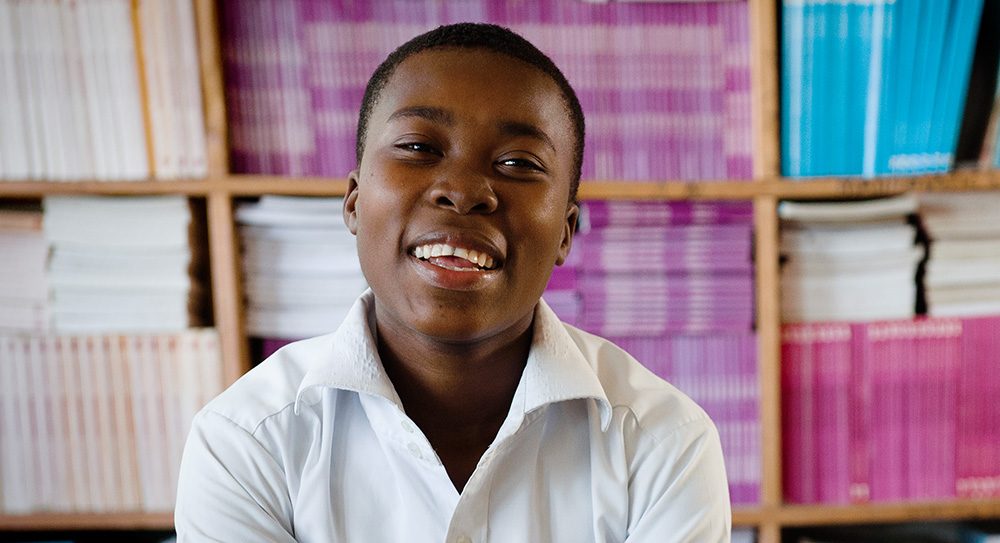 Desderia
Secondary Scholar, Tanzania
Growing up in Bagamoyo, a rural district of Tanzania, by the age of 13 Desderia had tragically lost both her parents.  Left in the charge of her elder brother, still in his teens, and with no financial support, every day was a struggle. 
When it came to the start of high school, Desderia's challenges intensified. Leaving home before sunrise, she would walk three kilometers daily on an empty stomach just to get to school.  Often she didn't make it at all.
Identified by a local CAMFED partner committee as one of the neediest girls in the community, Desderia was selected for a CAMFED secondary school bursary.  This provided Desderia with her school-going needs, including her uniform, books and stationery. Desderia was elated, but her struggles were far from over as the situation at home worsened. 
With her brother away looking for work, Desderia and her younger sister were alone, utterly destitute, and in a dangerous environment. Desderia continued to walk the long perilous journey to school in the early hours, but with little or no sustenance, her attendance became increasingly erratic.  Noting her absence, Desderia's Teacher Mentor, Madame Agnes, paid her a home visit.  When she saw how her student was living, Agnes was shocked. Immediately, she took action to, in her own words, "save the girl's life."
After consulting with the Headmaster, Agnes wrote to CAMFED, explaining the real and imminent dangers that Desderia faced.  She recommended her for a transfer to another school in the district, where, with CAMFED's support, she could move into a hostel.  At the same time, Agnes sought out Desderia's Uncle, proposing her school transfer, asking him to take in Desderia's sister and arranging for Desderia to visit during vacations.  Happily, her Uncle agreed, everything was swiftly settled and Desderia began a new chapter of her school career.
I was happy and grateful because I knew that if I got help I would no longer be stressed. I could continue with my education
In no time at all she adjusted to her new environment.  With her education and welfare now assured, Desderia is flourishing. Recommended by her teachers and elected by her fellow students, today, she is Head Girl of her school.  When asked which of her many achievements she is most proud, Desderia responds without hesitation: "being a CAMFED scholar," she says.  And her goal?  "I want to be a teacher and a community activist, working to uplift the youth… and to help orphans."
In previous generations it was said that to educate a girl was a waste. That, I cannot accept because if you educate me you educate the whole family.