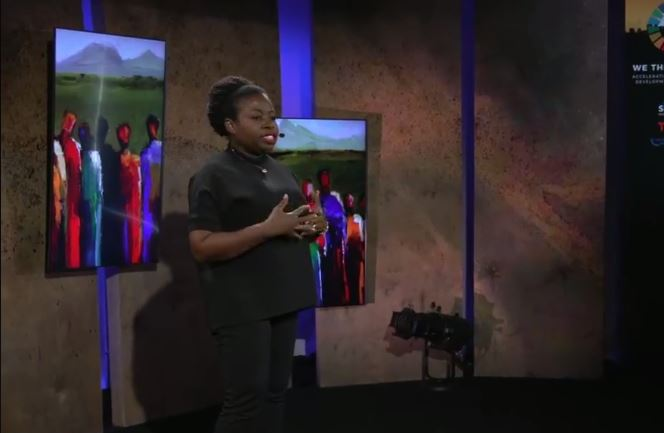 CAMFED's model for change highlighted at We The Future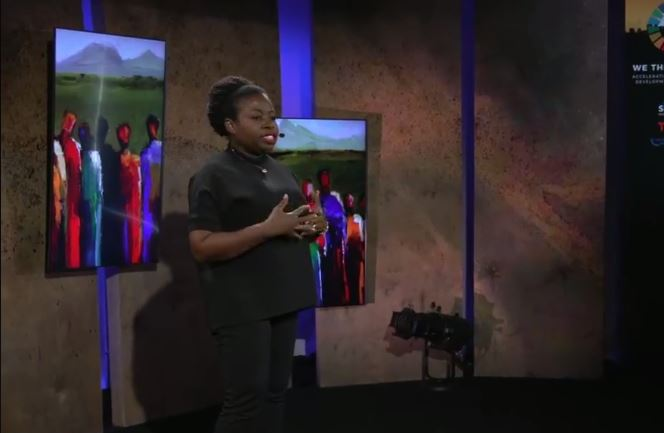 On September 21st, CAMFED's Regional Executive Director Dolores Dickson presented the ultimate sustainable development solution – girls' education – at the We The Future session "Model for Change: Investing in Human Capital".
The event, hosted by the Skoll Foundation and United Nations Foundation, brought social entrepreneurs, business leaders, government officials, artists, and innovators together to discuss development initiatives that are making significant progress to meet the UN 2030 Sustainable Development Goals.
Dolores shared the rapidly growing impact that CAMFED and its alumnae association, CAMA, is having on communities in Africa. "The CAMA network has 100,000 young women, each one of them trying to lead the change that they want to see in their communities. CAMA members support on average two children who are not directly related to them to go to school. Last year they supported nearly 250,000 children – double the number CAMFED supported with donor funds."
Over the past 25 years, CAMFED has supported more than 1.9 million children in school, and continues to work with graduates to make a successful transition to young adulthood post-school. Just last week, one of CAMFED's earliest alumnae, Angeline Murimirwa, received the Diamond Ball Honors Award from the Clara Lionel Foundation, founded by Rihanna.
At the TED Theater in New York, Dolores told the incredible story of Hawa, who she met in 2008. Hawa was 16 at the time and had just entered high school, thanks to a CAMFED scholarship. Dolores shared with pride that today, "Hawa has completed school and started a business in her community. She stood for local elections and won. She is one of only three women sitting on the local assembly of 53 people. Beyond this, she has lobbied for a school to be built in her community. She has built boreholes for clean water and is providing women with financial education and small grants to start businesses."
Dolores' session also featured Jake Wood, Co-Founder and CEO, Team Rubicon; Debbie Aung Din, Co-Founder, Proximity Designs; Josh Nesbit, CEO, Medic Mobile; and Catherine Cheney, West Coast Correspondent, Devex.
"This is the multiplier effect of girls' education. This is how we can transform a continent. So it's no cliché when we say that when you educate a girl everything changes."
Cheney described CAMFED's model as "Flipping the script on development, where beneficiaries become agents of change." CAMFED's investment today at school produces tomorrow's leaders – in Cheney's words, "girls ready to learn, young women ready to lead – they are solving the problems for themselves."