World Bee Day 2022
Meet the young women beekeepers creating a buzz in rural Africa!
To celebrate World Bee Day (May 20) we're introducing some of the young women in the CAMFED Association who are trained beekeepers, or apiarists. These young women gained new practical skills of beekeeping and honey production, alongside business knowledge and book-keeping. Now they are championing honey production in their communities and using profits to provide for themselves and their families.
With school leavers in rural sub-Saharan Africa facing many barriers to secure employment,  we provide post-school training and mentorship to support young women into independent, sustainable livelihoods.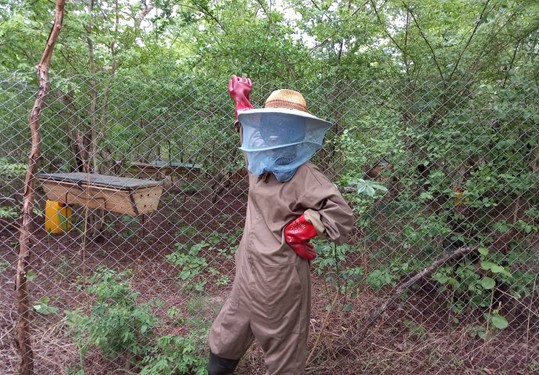 Meet Caroline from Wa West district, Ghana
My name is Caroline, I am from the Upper West Region of Ghana. With support from CAMFED and the Mastercard Foundation Young Africa Works program, I founded my business, Royal-Avielle Ventures and we produce honey. My business has expanded from just 3 to 27 hives and I have four team members and employ over 10 casual workers. I am motivated to reduce youth unemployment in Ghana, and I believe that collectively we can change the world!
Read Caroline's story
Meet Hawa from Kiongoroni, Tanzania
My name is Hawa, I am from Kiongoroni in Kibiti district, Tanzania. One of the things I enjoy most about beekeeping is putting the hives in trees and preparing the environment to produce honey. Now I understand the characteristics of bees and how to care for them. I also like using the manufacturing skills I've learned during the honey filtering process, it gives me joy! 
Our group business is helping me to gain independence and an income. Now I can find bee products easily, instead of going to the shops, we produce our own. My customers use honey as a remedy for various ailments, and others eat it on bread!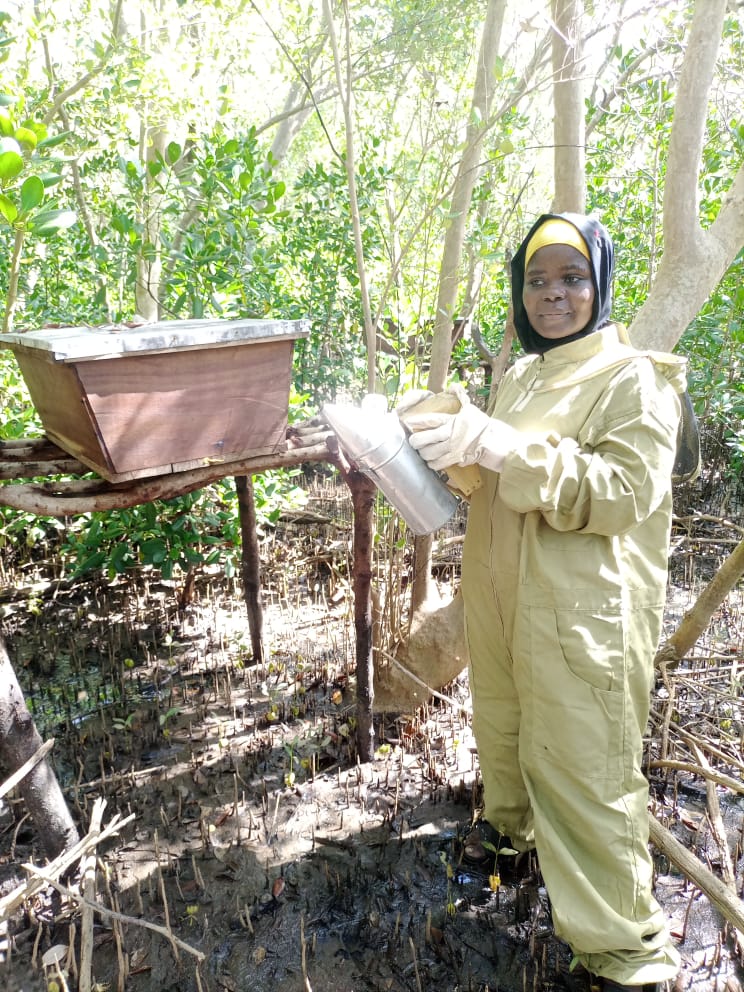 Meet Zayana from Kiongoroni, Tanzania
My name is Zayana, I am from Kibiti in Tanzania. Environmental conservation is very important in beekeeping. To make honey, the bees need an environment with natural vegetation, so as beekeepers we aim to prevent deforestation and preserve the natural forest.
Through training I've learned how to make other products besides honey, such as beeswax body oil and candles which can help me earn extra income. I want to be a good beekeeper and produce a lot of bee products, but I will also be training girls and women groups involved in beekeeping.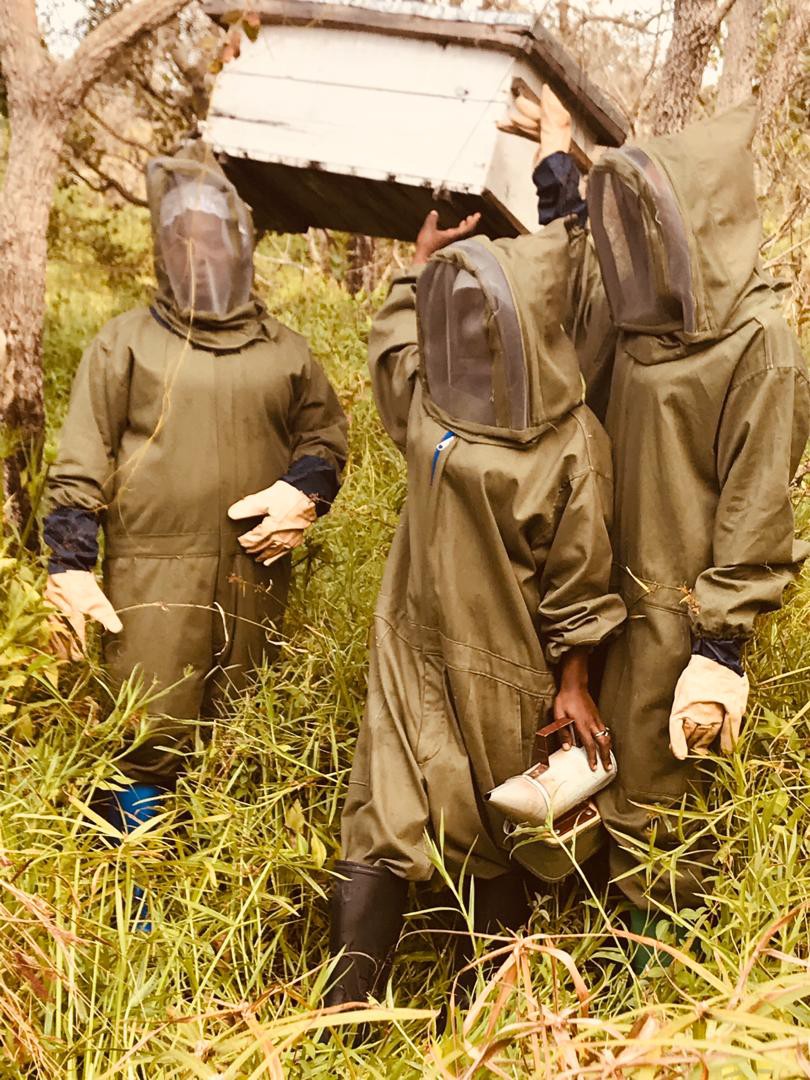 Meet another group of trailblazing female beekeepers from Tanzania
CAMFED Tanzania Program Manager Anna Sawaki interviewed Zubeda, Naima and Halima from Kibiti district, Tanzania soon after they launched their beekeeping business.
Zubeda told her: "I have been famous since I started doing this business as many people know me now because of the business, and I earn some money for my own needs."
Meet our famous beekeepers