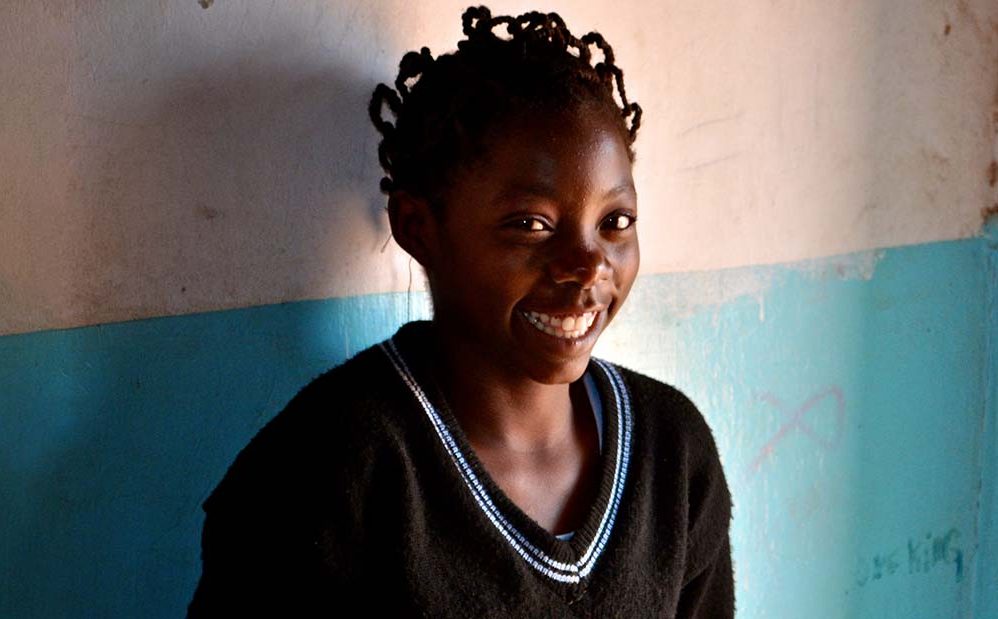 Salin
Secondary Scholar, Zambia
Salin was orphaned after losing her parents just one year apart. She now lives with her eldest sister in a house shared with her other siblings and cousins. Altogether, there are 11 people living in their modest house.
Salin's sister struggles to meet the needs of all the younger children by herself. Salin has watched other siblings drop out of school because their tuition could not be paid. Before receiving the news last year that she would receive support from CAMFED, Salin thought this might be her fate too. 
I'm not sure if I could have remained in school without CAMFED. My sister had already quit Grade 12 to go to work in the fields to earn her tuition.
Salin is determined to make the most of the opportunity she's been given. When she arrives home after school, she quickly finishes her chores. In the evening, she has her only meal of the day – usually just sweet potatoes that her sister has brought from the field. But her favorite meal is chicken and milk. After dinner, she begins her homework. And when the sun goes down, she reads by candlelight.
She loves to go to church and dreams of becoming a teacher. She wants to be a role model.
But Salin's story doesn't end there. Just as Salin completes her secondary education, she will join the CAMFED Association (CAMA) – the network of female leaders educated with CAMFED support – who will support Salin on her journey to independence.