CAMFED Annual Review 2022
Transforming prospects for girls, young women, and communities.
CAMFED's 2022 Annual Review looks back on a year of great achievement and recognition.
In the face of compounding health, economic and environmental challenges, CAMFED has continued to provide girls and young women across Ghana, Malawi, Tanzania, Zambia and Zimbabwe with the support they need to thrive in school and transition into higher education, entrepreneurship and employment. We've announced pivotal new partnerships, and deepened our collaboration with Ministries to scale our impact. Young women graduates in the CAMFED Association have shared their expertise on global platforms, and through their activism are proving every day the power of girls' education and women's leadership.
We are thankful for everyone in CAMFED's global movement who is working tirelessly to secure every child's right to quality education.
By deploying your influence, energy, expertise and generosity, you are helping to catalyze the power of the most vulnerable girls and young women to create the future they imagine — for themselves, for their communities, and for Africa.
The impact of our bold strategy in 2022:
Through donor funds, CAMFED supported 176,731 students to go to primary and secondary school at 7,044 government schools across 165 districts in Zimbabwe, Zambia, Ghana, Tanzania and Malawi.
Members of our CAMFED Association (women leaders educated with CAMFED support) financially supported an additional 824,548 students, and CAMFED Community Champions (parents, teachers and local officials) collectively supported another 261,874 vulnerable students in 2022 – more than quadrupling donor investment.
Our network of women leaders reached 254,470 members and counting, with 68,761 (equivalent to 27% of members) belonging to decision-making bodies, amplifying the voices of marginalized women and girls to challenge the status quo. 
CAMFED Association members are volunteering in their communities as Learner Guides and Transition Guides, where they mentor girls in school and and provide skills training to recent school graduates, supporting them into lives of independence and influence.
Our Business Guides and Climate-smart Agriculture Guides are working within communities to open opportunities, accelerate women's economic power, and tackle pressing issues like food insecurity and climate change at the same time. 
Read our 2022 Annual Review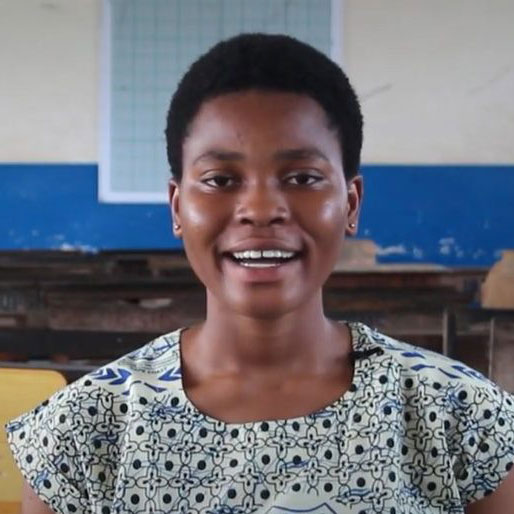 Education has really changed my life. It has helped me realize my dreams and to plan my future well. I can read, write and talk confidently because I have been educated. It is my dream to become an economist in future. I would like to help solve issues relating to the economy, to aid development in my country. Through this, I can empower young women to be confident and take up leadership roles in their schools and societies.
Vayant, secondary student and aspiring economist, Ghana