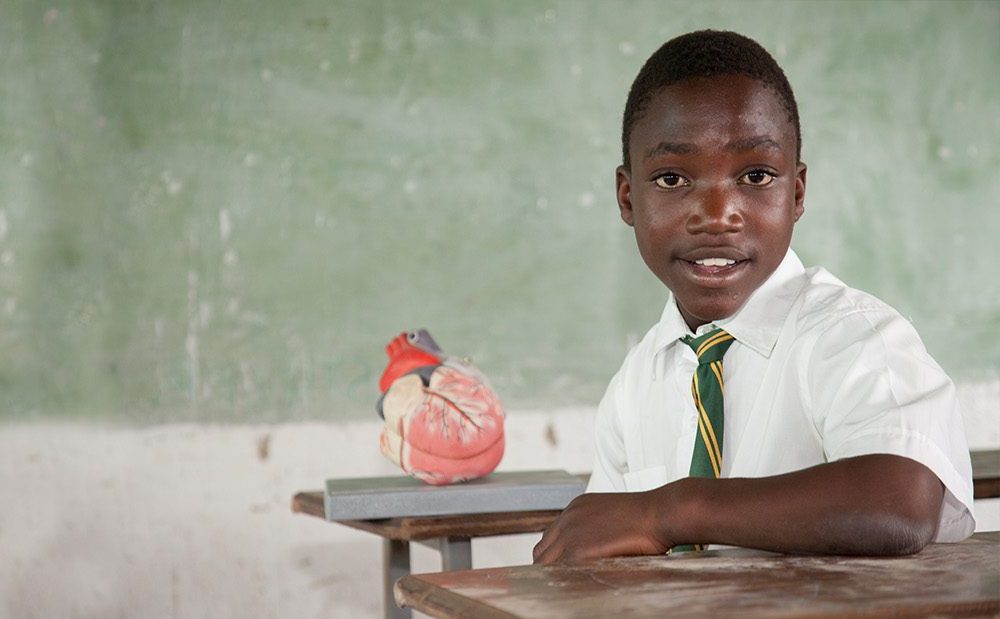 Lameck
Secondary Scholar, Zimbabwe
Lameck, along with his mother and sister, has dwarfism, a disability that has caused a painful barrier to his education. His father passed away several years ago, when he was still in primary school, leaving his mother as the primary breadwinner. Lameck's mother is a farmer and often has to stay overnight at her work, leaving him in the care of his older sister.
Lameck faced many barriers to his education, primarily poverty and his disability. His family lives 4km from his school and the hour-long walk made his legs very painful, meaning he often arrived late, missing some of the topics covered in class.
Along with missing lessons, Lameck's mother could not afford to buy his school books or notebooks; this affected his learning and thereby his performance. She struggled to pay his school fees and was often only able to pay a small portion, or none at all. Lameck was forced to leave school during exams because he could not pay the exam fees. He knew that his mother would not be able to pay for him to continue his education, and felt that his future looked bleak.
CAMFED stepped in to enable Lameck to continue his education.
Lameck is one of a number of boys and girls CAMFED supports through a partnership with the UK government's Department for International Development (DFID) in Zimbabwe, where additional resources are focused on enabling students with disabilities to transition from primary to secondary school and to sit their end-of-school exams.
CAMFED paid Lameck's school fees, provided his school uniform, as well as other school supplies. CAMFED also provided a bicycle for Lameck, and he now arrives at school within 30 minutes, relieving the pain in his legs that came from walking the long distance.
Education is important because it prevents one from misbehaving and doing nothing in life. It gives one direction in life.
With CAMFED support and his new bicycle, Lameck is now able to arrive on time to school and attend all of his classes. He has notebooks which enable him to study at home, improving his academic performance.
Lameck is proud of his performance and wants to continue his education. He hopes to see the primary school in his community improved, having identified issues such as a lack of books and capacity.
His dream is to become a lawyer because he wants to use his future career to help other people.