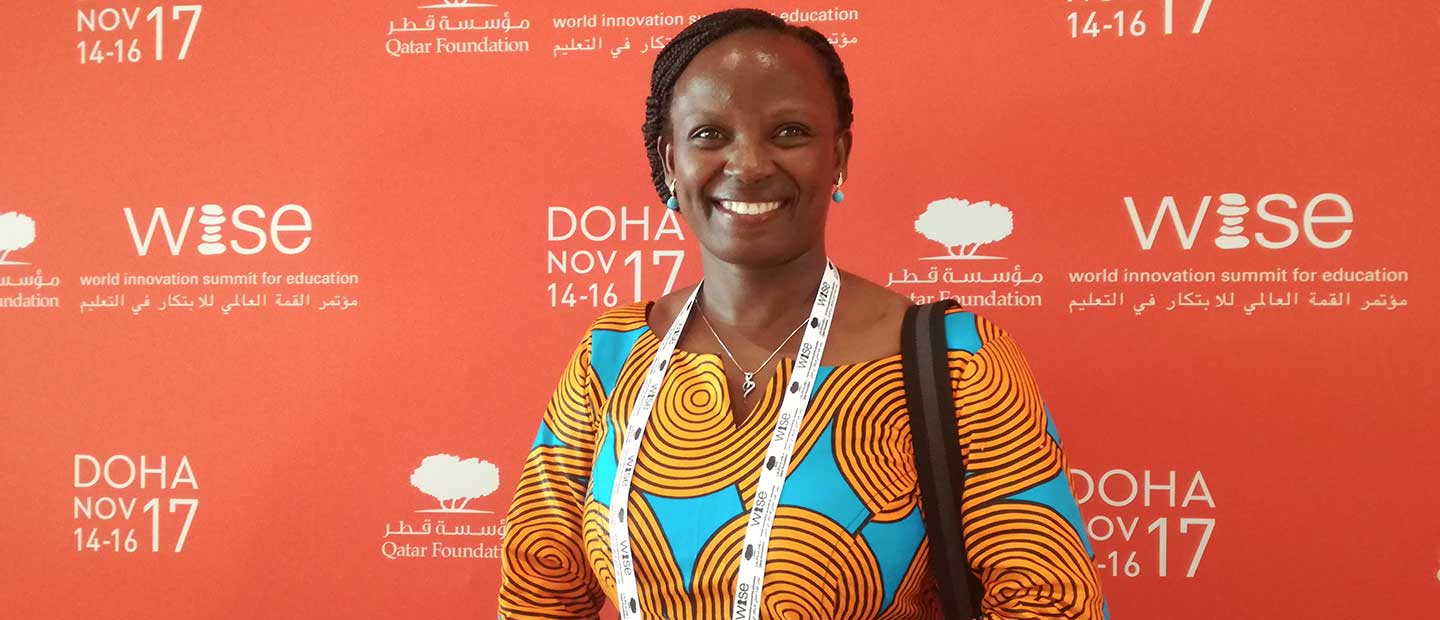 Lydia Wilbard accepts international education innovation award at #WISE17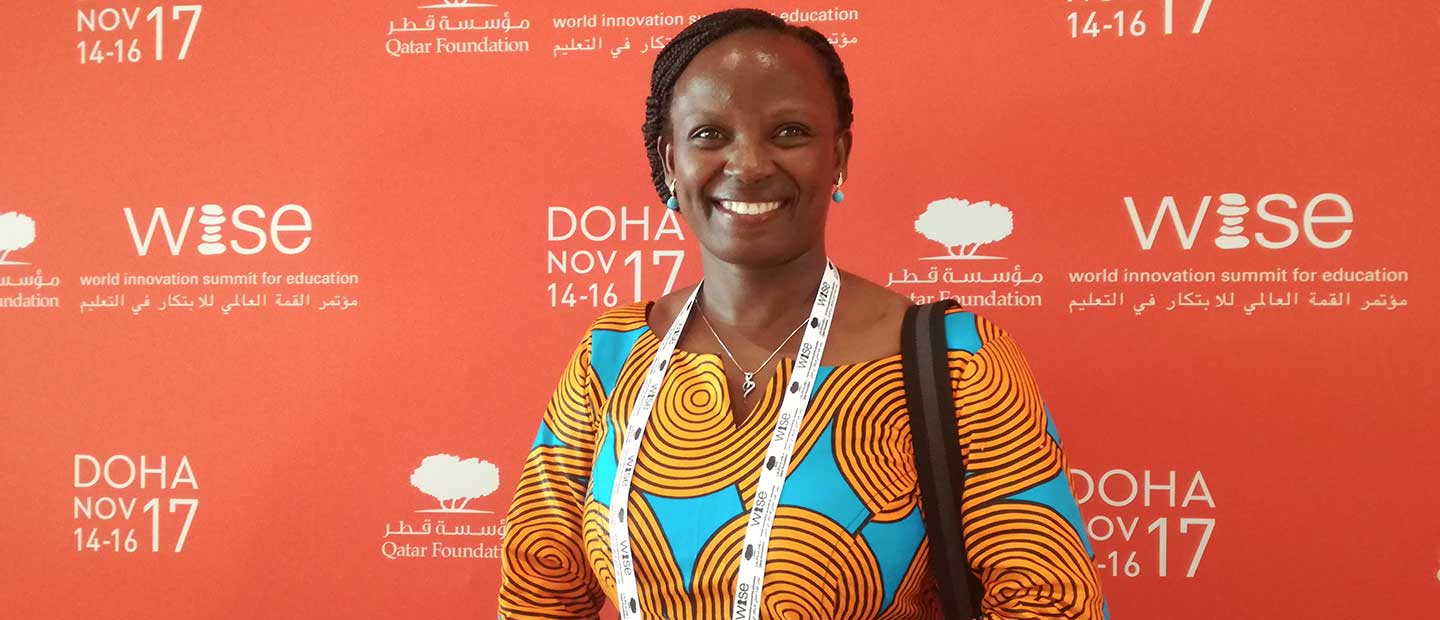 This week at the World Innovation Summit for Education (WISE), a leading international initiative for innovation and collaboration in education, educationists are meeting to discuss some of the most pressing issues in global education.
On November 15th, six high-impact projects from around the globe were honored with the 2017 WISE Awards, which recognize scalable and replicable projects that demonstrate a transformative impact on individuals, communities, and society. Among them is CAMFED Tanzania's Learner Guide Program.
Program representative Lydia Wilbard, National Director of CAMFED Tanzania, accepted the award and delivered her keynote address on 15 November in Doha, Qatar. The Learner Guide Program has already trained more than 800 young women graduates — most of whom had been supported to go to school by CAMFED — to return to their local schools as mentors and role models, delivering a life skills curriculum, and supporting marginalized students in their studies.
Together with CAMFED's community-led, holistic support program for girls at school, this has resulted in an unprecedented uplift in learning outcomes, especially among the most marginalized girls.
In her keynote address, Ms. Wilbard expanded on the story of Learner Guide Stumai, who featured in a short film produced by WISE for the awards.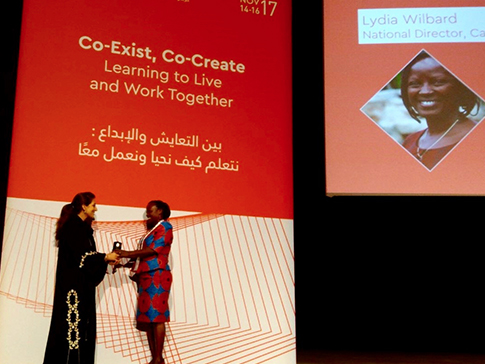 Ms. Wilbard herself comes from a marginalized background. Completing her secondary education against great personal odds, she ran several small businesses to fund her high school and university education. As a founding member of the CAMFED alumnae association, CAMA, in Tanzania in 2005, she became an active business mentor and leader within the network. Today is the organization's National Director, and has played an instrumental part in launching and overseeing the development and scaling of CAMFED's Learner Guide Programme in Tanzania.
On November 16 between 11:30 and 12:45, Ms Wilbard will deliver one of the 'Provocations' sessions in Auditorium 3, in which she will ask the audience to shift the balance of power towards experts like Stumai. "All over the world, we are seeing a split between the 'experts' and those at the margins, who do not feel that the experts understand their lives, or work for them. So I am here to ask how we institutionalize leadership by the true experts in solutions that benefit the marginalized, and break down the many barriers that remain," she says.
Visit the WISE Summit home page.