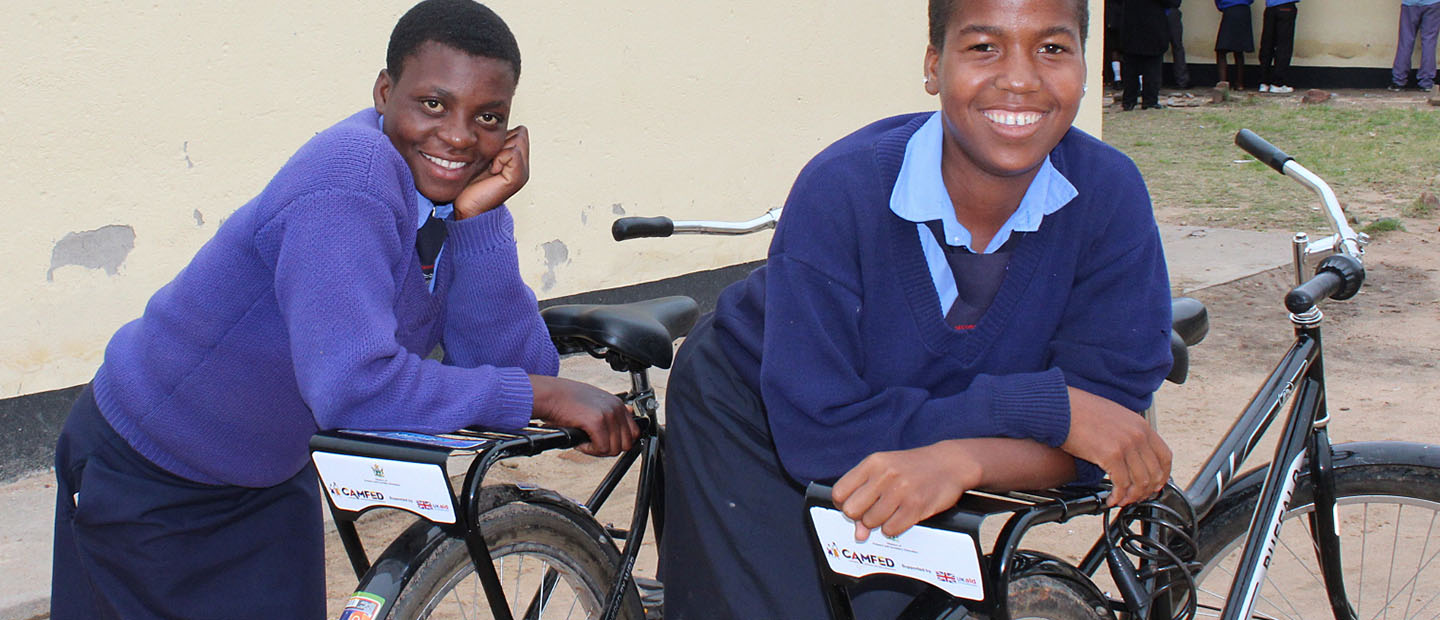 3,000 bicycles arrive to safeguard students in Zimbabwe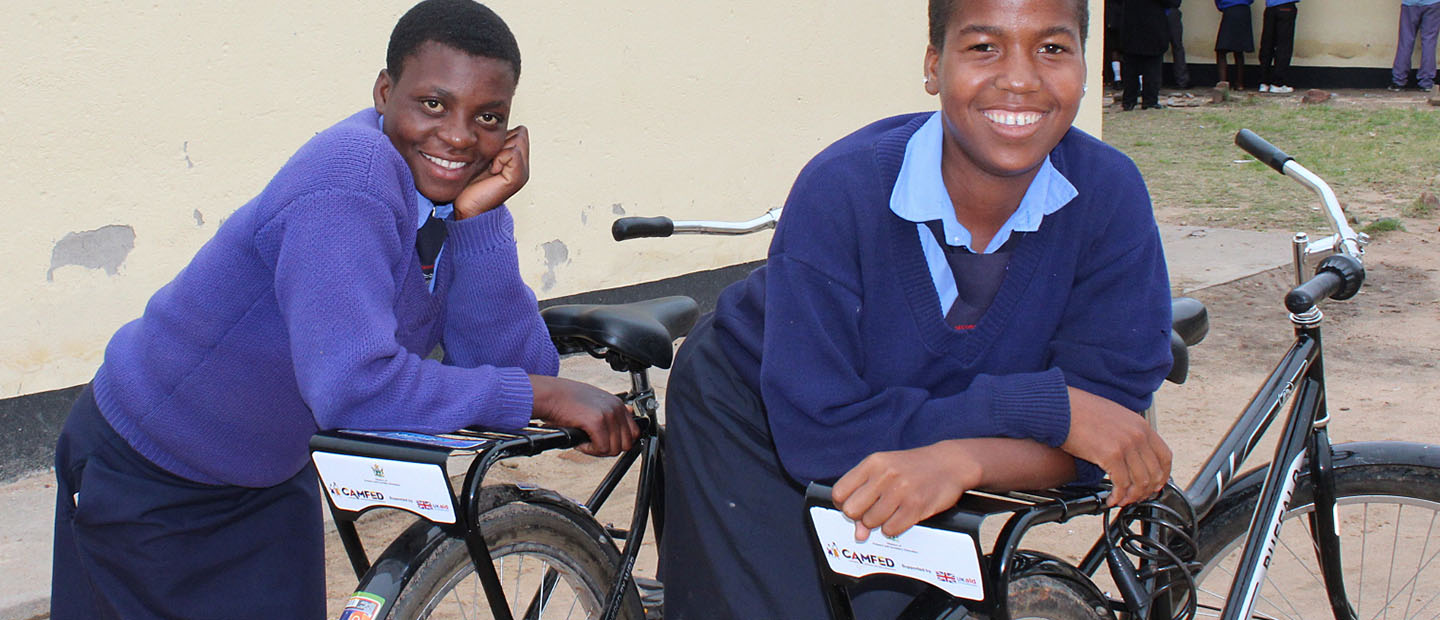 Today, the UK Department for International Development (DFID) in partnership with Zimbabwe's Ministry of Primary and Secondary Education (MoPSE) and the Campaign for Female Education (CAMFED) celebrated the arrival of 3,000 bicycles as part of a program to deliver quality education to marginalized children in rural Zimbabwe, and safeguard students who live long distances from secondary schools. 
Faith Nkala, a CAMFED alumna and our National Director in Zimbabwe, spoke alongside guest of honor Mrs Tumisang Thabela, the Permanent Secretary in MoPSE, and Annabel Gerry, Head of DFID Zimbabwe and South Africa.
Together they highlighted how the partnership, working together with schools and school communities, takes action to safeguard children against threats to their education and well-being. When faced with long distances to school, students may have to live away from their homes, with other families or in rented or makeshift accommodation, often unsupervised. Living in those conditions increases their vulnerability to exploitation, abuse, child marriage and child labor.
Holistic support for vulnerable students is being delivered under the Zimbabwe Girls' Secondary Education (ZGSE) Program, implemented by CAMFED. To date, the program has supported over 40,300 girls and 900 boys in 1,046 partner schools from the most disadvantaged communities in 29 rural districts in Zimbabwe to attend and succeed in secondary school.
With DFID support, CAMFED is also working to improve existing low-cost boarding facilities in schools across the target districts to enhance security for girls living there, as well as enable construction of further facilities, including dormitories, bathrooms, toilets and menstrual hygiene facilities.
Key to this work is the support of community members, school staff, parents and the CAMFED Association, CAMA. These young women share a background of poverty and marginalization, and, more importantly, a commitment to breaking down barriers to education for the children in their communities in a variety of ways. 
CAMA members will maintain the bicycles, following training from World Bicycle Relief. This is in addition to their existing commitments as role models, mentors and philanthropists, volunteering their time and resources in the classroom and community to protect the interests of young people.
Today's celebration underscored the importance of contextualized support for every marginalized student, our collective responsibility for child welfare, and the power of partnership in making sure we educate and protect every child.