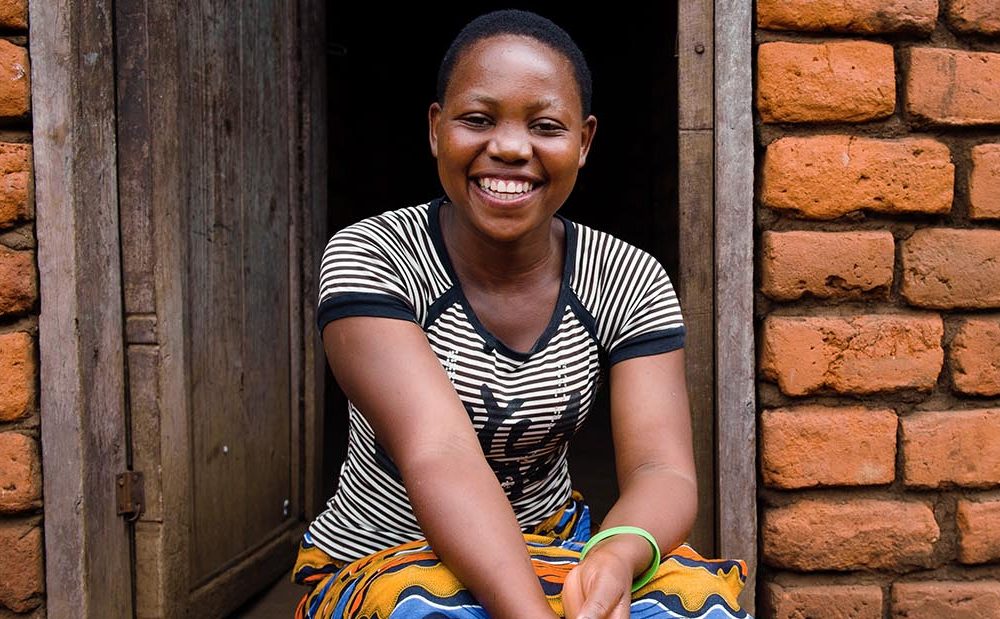 Agatha
CAMFED Association member, Malawi
Agatha comes from rural Malawi. She was born to parents who were subsistence farmers and is one of six children. Life was difficult, and only got harder when Agatha's parents divorced, leaving her mother alone to support the family. Though her mother did all she could to support her children, there was simply not enough to cover secondary school costs. 
I have always respected the power of education, but I had no predictable means to sustain me in school.
When she was in Form 1, Agatha was sent home for two terms because she was unable to pay her school fees. However, her Headteacher became concerned and spoke to the CAMFED Community District Council, made up of local leaders, teachers and parents. They selected Agatha to receive wrap-around support enabling her to continue in education. The package included payment of her school fees, materials including shoes, uniform, sanitary pads and books, as well as emotional support from members of the school community.
I was very happy when I received support from CAMFED… I started to work hard to achieve my goals so as to become an empowered woman.
After completing school, Agatha joined the CAMFED Association (CAMA), the network of women leaders educated with CAMFED support. She trained as a Learner Guide or life skills mentor, passing on important information to school students in her community. Agatha recognizes the immense challenges facing young people, particularly girls in her community, including long distances to school, prevalence of early marriage and high rates of HIV/AIDS. Having had to navigate these difficulties herself, Agatha is proud to be a role model for the younger generation.
In recognition for volunteering her time as a Learner Guide, Agatha was given access to a small loan to help expand her business. Having started to work with her mother selling vegetables, Agatha had greater ambitions for their enterprise. With her loan she expanded the business and also started purchasing household goods and clothes to sell. 
In one year she was able to triple the profits she was making, allowing her to make the repayments of her loan and even supporting with the school fees of a girl vulnerable to school dropout.
Some women are admiring what I am doing and others have been inspired to start small businesses to support themselves.
Agatha has taken the pioneering step of participating in a training course in carpentry, joinery, plastering and other skills. This is enabling her not only to make improvements to her family's home, but also to sell furniture she makes and pass on her skills to others.
Agatha's ambition is to soon be able to scale her business further and employ others. She told us: "The loan I received changed my life and I am growing more and more independent."
Agatha says that her role model is the CAMFED Teacher Mentor at the local school, who is a widely respected woman in the community. She enjoys working with her, CAMFED Association members and others to ensure that more children can go to school, succeed and lead change.