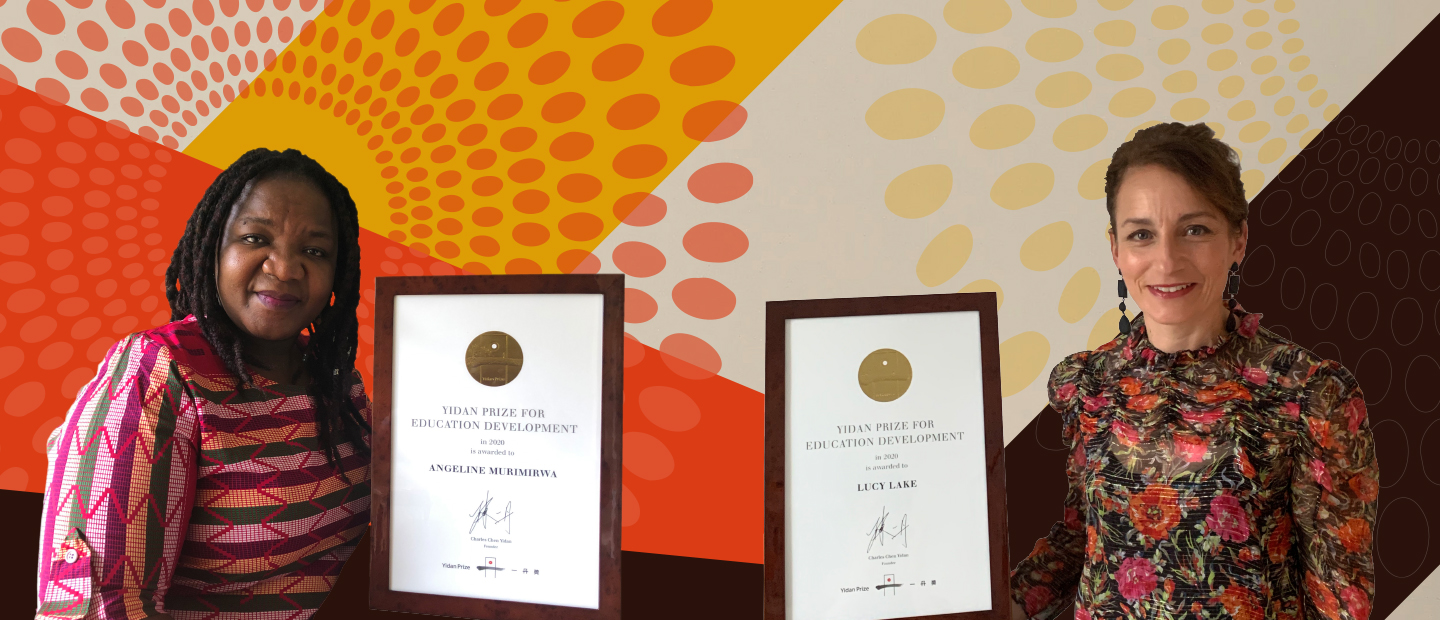 CAMFED Co-Executives join 'Council of Luminaries', announced at 2020 Yidan Prize Awards Presentation Ceremony and Summit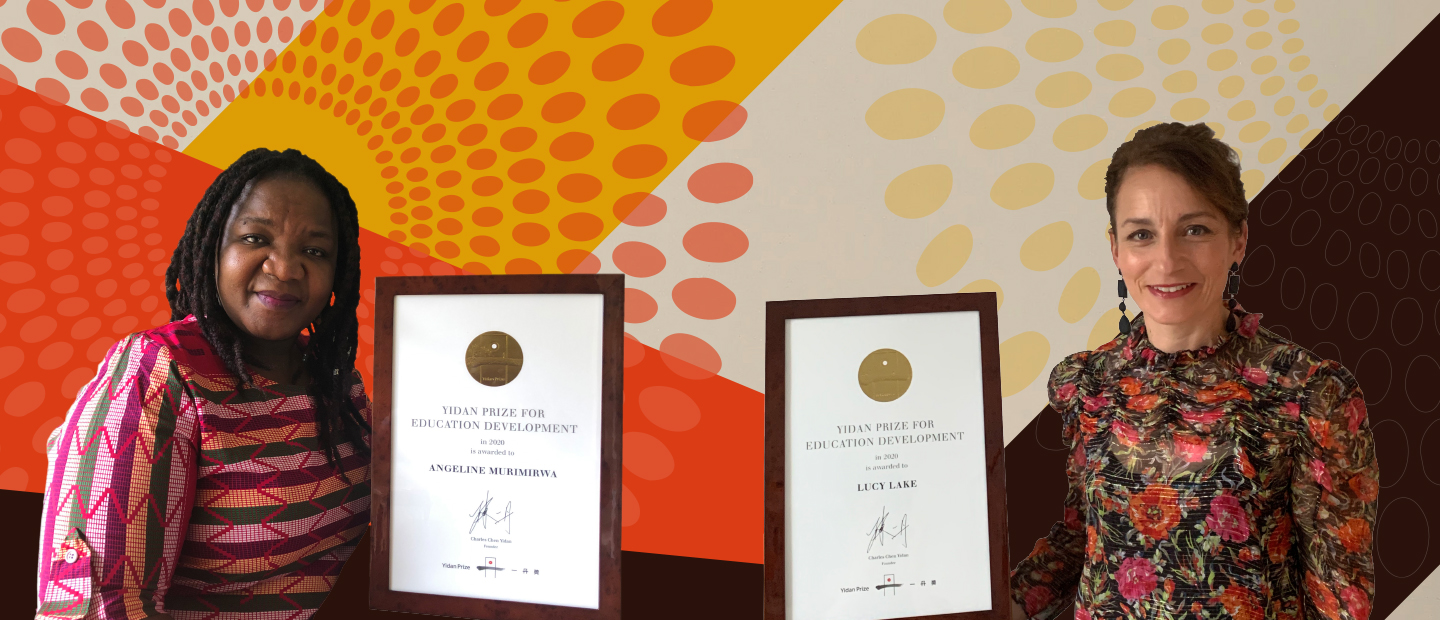 On December 7, at the 2020 Yidan Prize Awards Presentation Ceremony and Summit, hosted virtually this year, CAMFED Co-Executives Angeline Murimirwa and Lucy Lake accepted the Yidan Prize for Education Development on behalf of everyone in our movement.
At the Summit, Angeline and Lucy were invited to join the newly-formed Council of Luminaries. The Council gathers 16 leading educational researchers and innovators to foster collaboration and drive education progress globally.
Angeline Murimirwa, CAMFED's Executive Director – Africa, Fiona Mavhinga, Executive Adviser to the CAMFED Association, and Lucy Lake, CAMFED's Chief Executive Officer, speak about their decades of collaboration to champion the CAMFED Association — specifically through the Learner Guide Program, which sees once marginalized young women return to their former schools as mentors and role models.
Dr Charles CHEN Yidan, Founder of Yidan Prize, welcomed the laureates, keynote speakers, and distinguished guests to the event, and spoke of his hope for the future of education. Guest of honor, HRH Princess Laurentien of the Netherlands, later introduced the concept of the Council of Luminaries in her address. Proceedings were closed by the Hon. Julia Gillard AO, 27th Prime Minister of Australia and CAMFED Patron  —  who supported Angeline and Lucy's nomination for this remarkable level of recognition — and highlighted the need for urgent, collective action.
The Council of Luminaries' work begins at a pivotal moment, following a year of extraordinary disruption to global education systems, which threatens to push the most marginalized children out of school permanently. It is the vision of the Yidan Prize Foundation that their selected luminaries will address key issues within educational practices, and bridge the gap between research and practice — to champion a more equitable and inclusive system the world over.
CAMFED's programs have long been centered around evidence-led programs to ensure that the most at-risk girls across sub-Saharan Africa can remain in school, learn and thrive. Last month, Angeline and Lucy joined a seminar to mark five years of partnership with the Research for Equitable Access to Learning (REAL) Centre at the University of Cambridge, which celebrated newly published research.
Analysis of CAMFED's program in Tanzania showed that every $100 spent per marginalized girl resulted in learning gains equivalent to an additional two years of education for all girls and boys at her school. The findings showed that CAMFED's interventions — which include mentoring from trained Learner Guides — not only improve learning, but also support girls who might otherwise have dropped out of school, or never attended at all.
Funding through the Yidan Prize will allow investment in this approach and potential scaling across geographies.
Audience members from around the world were able to join the Yidan Prize Awards Presentation Ceremony and Summit proceedings via livestream. The Yidan Prize for Education Research was awarded to Professor Carl Wieman, Professor of Physics and Graduate School of Education and DRC Chair at Stanford University, before our Co-Executives — the first team ever to be recognized — were presented with the Yidan Prize for Education Development. The laureates then engaged in a panel discussion with Yidan Prize judges Dorothy K. Gordon and. Andreas Schleicher.
Watch the Yidan Prize Awards Presentation Ceremony and Summit, and view the full list of members of theCouncil of Luminaries
The Council of Luminaries in the media: