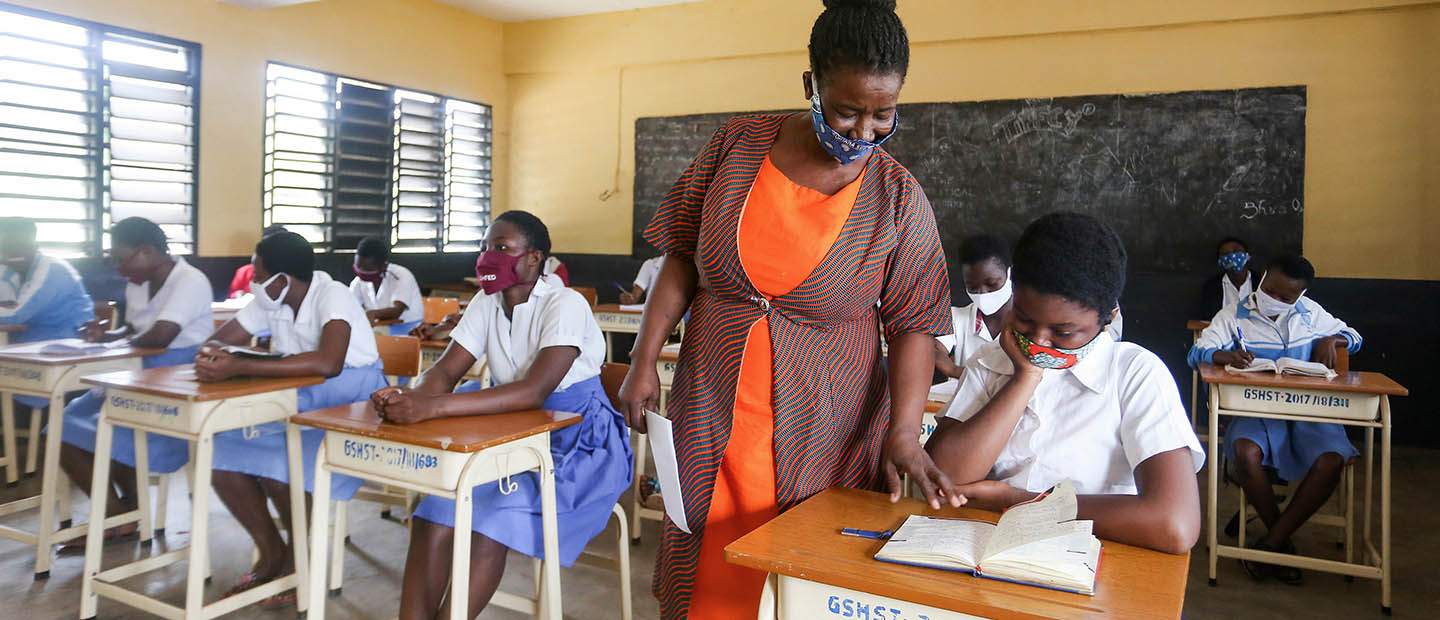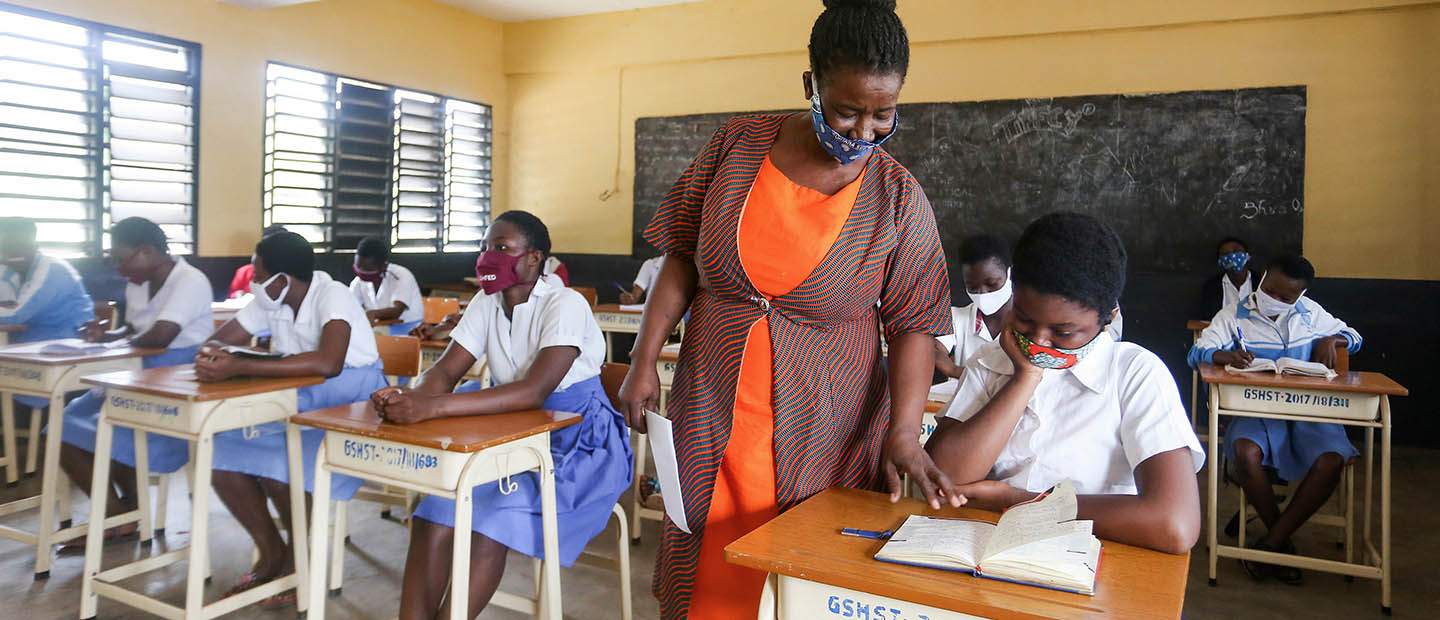 In a year of disruption to education around the globe, the role of teachers and school communities has been vital to children's learning and wellbeing — particularly in contexts where students are unable to access, or are unfamiliar with, digital platforms.
With years of experience working in already challenging conditions, teachers attached to CAMFED partner schools have continued to stand with parents, local leaders and, crucially, members of the CAMFED Association, to ensure that the most marginalized girls keep learning, safe, and hopeful.
Teacher Lucia shares a background of exclusion with girls in her classroom. As a founding member of the CAMFED Association she committed to paying forward the benefits of her education, and does so every day — working at her former school as the first female mathematics teacher appointed there. In 2015, she trained as a CAMFED Teacher Mentor so that she can offer additional guidance and psychosocial support to vulnerable students.
In this role, Lucia also coordinates the running of the Learner Guide Program, through which CAMFED Association members deliver My Better World, a context-specific life skills and wellbeing curriculum, to students. Together, these experts are addressing the barriers — poverty, low self-esteem, lack of relatable role models, and more — that lead to girls dropping out of education
On World Teachers' Day, join us in celebrating the teachers and para educators who will stop at nothing to secure marginalized girls' right to education and transform their experience of it. Get involved on Instagram, Twitter, and Facebook (@CAMFED).