Women Deliver 2023: Girls' education as the foundation for women's leadership and gender equality
Highlights from our conference sessions with global leaders, civil society organizations and government partners
Angeline (Angie) Murimirwa, CAMFED's CEO; Lydia Wilbard, CAMFED's Executive Director: Learning and Engagement; and Brooke Hutchinson, CAMFED USA's Executive Director, have just returned from one of the world's largest gatherings of gender equality activists.
The 6th Women Deliver conference, themed 'Spaces, Solidarity and Solutions', took place between July 17th and 20th, 2023 in Kigali, Rwanda. Here's a recap of CAMFED's participation: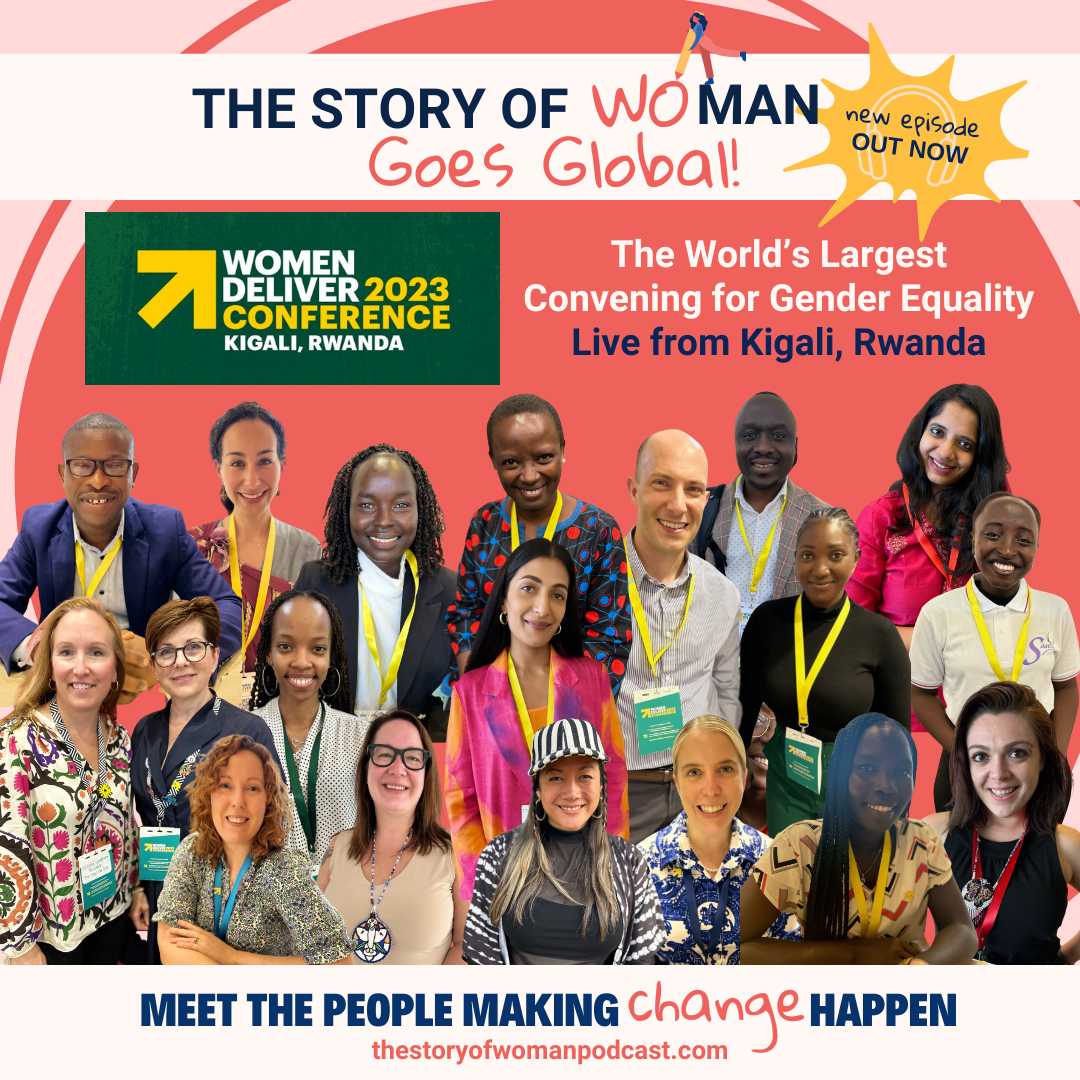 The Story of Woman Goes Global: Women Deliver, The World's Largest Convening for Gender Equality
 Lydia Wilbard joined host Anna Stoecklein for a special episode of 'The Story of Women' podcast called 'The Story of Woman Goes Global: Women Deliver, The World's Largest Convening for Gender Equality' recorded at the Women Deliver 2023 Conference. In the episode you'll hear from gender equality trailblazers who are driving change around the world, and learn how the multiplier effect of girls' education is improving not just the lives of individual girls but creating ripples of change throughout vulnerable communities in Ghana, Malawi, Tanzania, Zambia and Zimbabwe.  
"Where is the better place than in supporting education for marginalized girls? Because a marginalized girl, she will be able to take care of her own children. She'll be able to support others. And so all those children, all those other people that are attached to her, you save them by just taking her to school." – Lydia Wilbard
Listen from 22:03 to 25.16 to hear Lydia's interview.
Listen to the podcast episode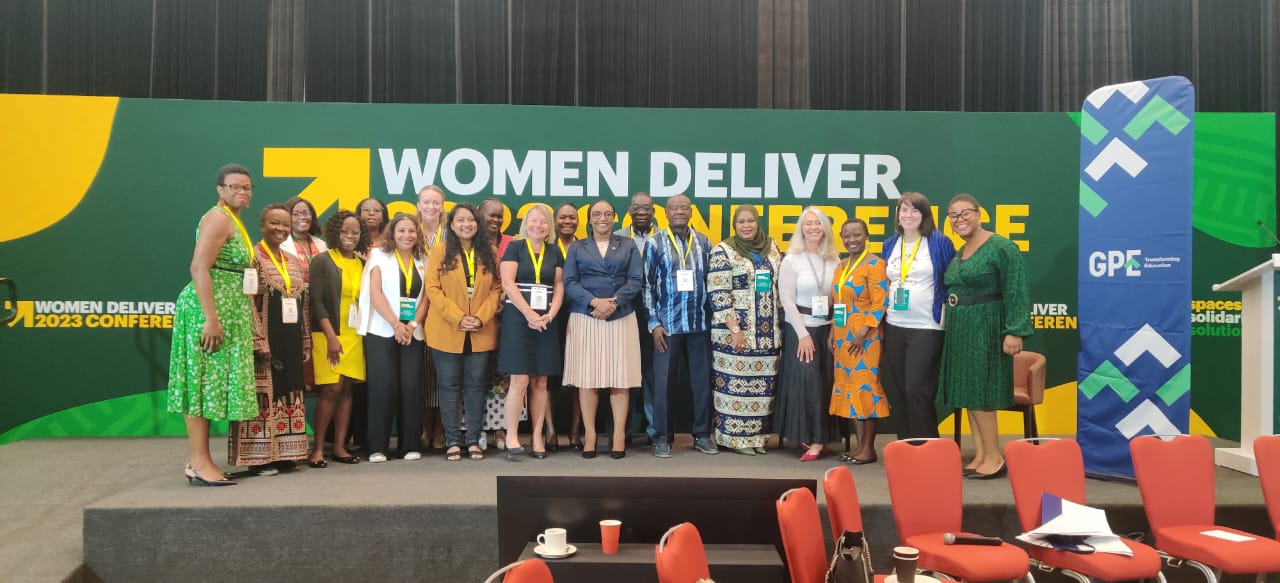 'Gender Learning Exchange' with the Global Partnership for Education
At this exchange, Lydia Wilbard (3rd from right) joined representatives from Ministries and fellow civil society organizations for a discussion on bringing gender equality actors into the education policy dialog. 
This followed Lydia's contribution to a press conference that took place in Dar es Salaam, Tanzania, a few days earlier, as Dr. Dorothy Gwajima, Minister for Social Development, Gender, Women and Special Groups, prepared to lead a Tanzanian delegation to the conference.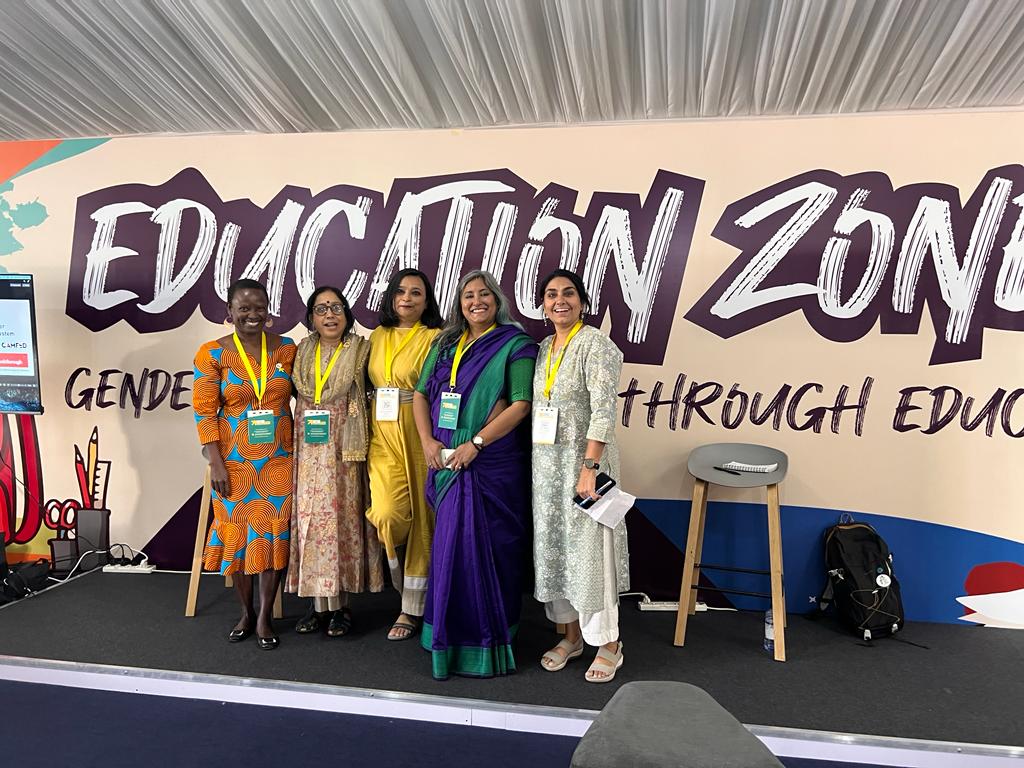 Working towards a Gender Transformative Education System
"The mentorship model is what we've seen working for CAMFED's partner communities, and it's what I strongly recommend. We're all going through transformations as individuals, but we all need support, encouragement and trust." — Lydia Wilbard
At a dialog convened by the organization Breakthrough, Lydia (left) offered insights as to what works to create a systemic shift in the education sector. She talked about CAMFED's award-winning and scalable
Learner Guide program
, led by young women school graduates with first-hand experience of the barriers to education that vulnerable girls face.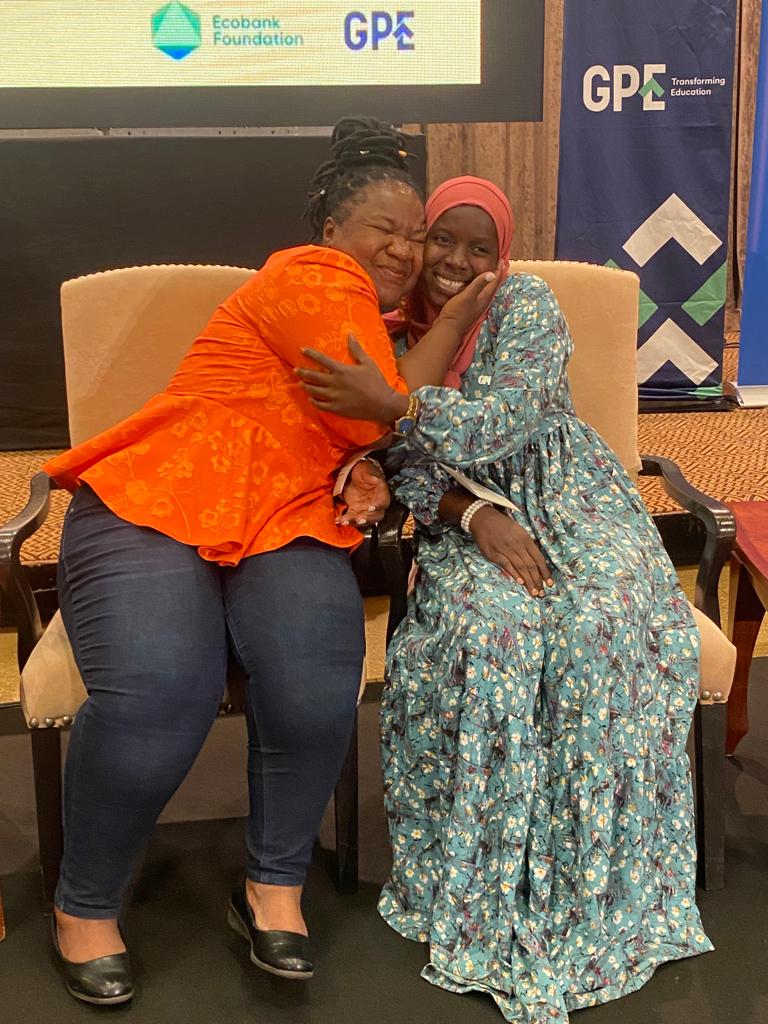 Preparing Girls and Young Women for the 21st-Century Workforce
"Only 5% of girls in the poorest communities in Africa finish secondary school," said Angeline Murimirwa, explaining why CAMFED's core focus is to get girls into school, keep them there, and ensure they can learn and thrive. The skills that girls need to succeed after graduation are delivered by young women 'Guides' who have lived the same challenges as the children they support.
The session, organized by the Global Partnership for Education (GPE) and Ecobank Foundation, was moderated by two GPE youth leaders, including Angeline and Lydia's fellow CAMFED Association member Asimawu Tahiru (right, with Angeline) from Ghana. It was a highlight for the three of them to connect at the conference.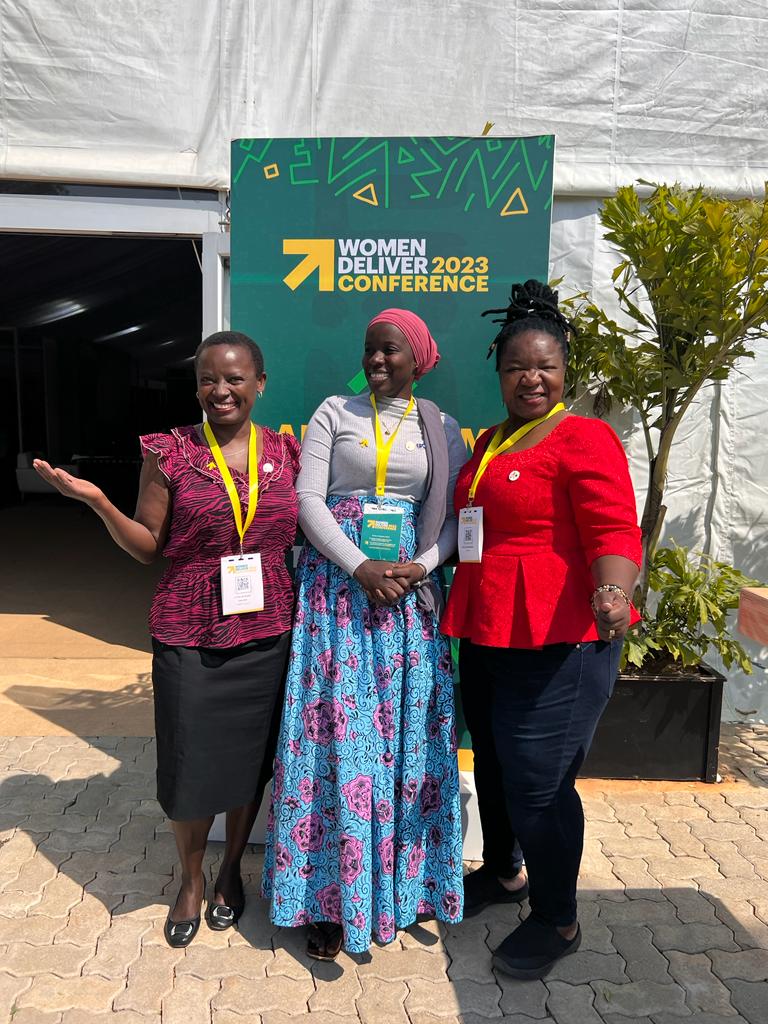 An Exploration of Life Skills Education
"The delivery of information matters. When you talk peer to peer, it makes a difference. That's why CAMFED's life skills and wellbeing curriculum is delivered by young women who have lived experience of the issues girls are facing." — Lydia Wilbard
During this conversation, convened by AMPLIFY Girls, Lydia (left) and her fellow panelists talked about the opportunities and challenges of delivering vital life skills alongside academic lessons. They were backed up in the Q&A section by Asimawu (center), a trained CAMFED Learner Guide who delivers life skills sessions and mentors girls at her local school. She underscored the importance of broadening the reach of programs with the support of the community, including parents and local leaders.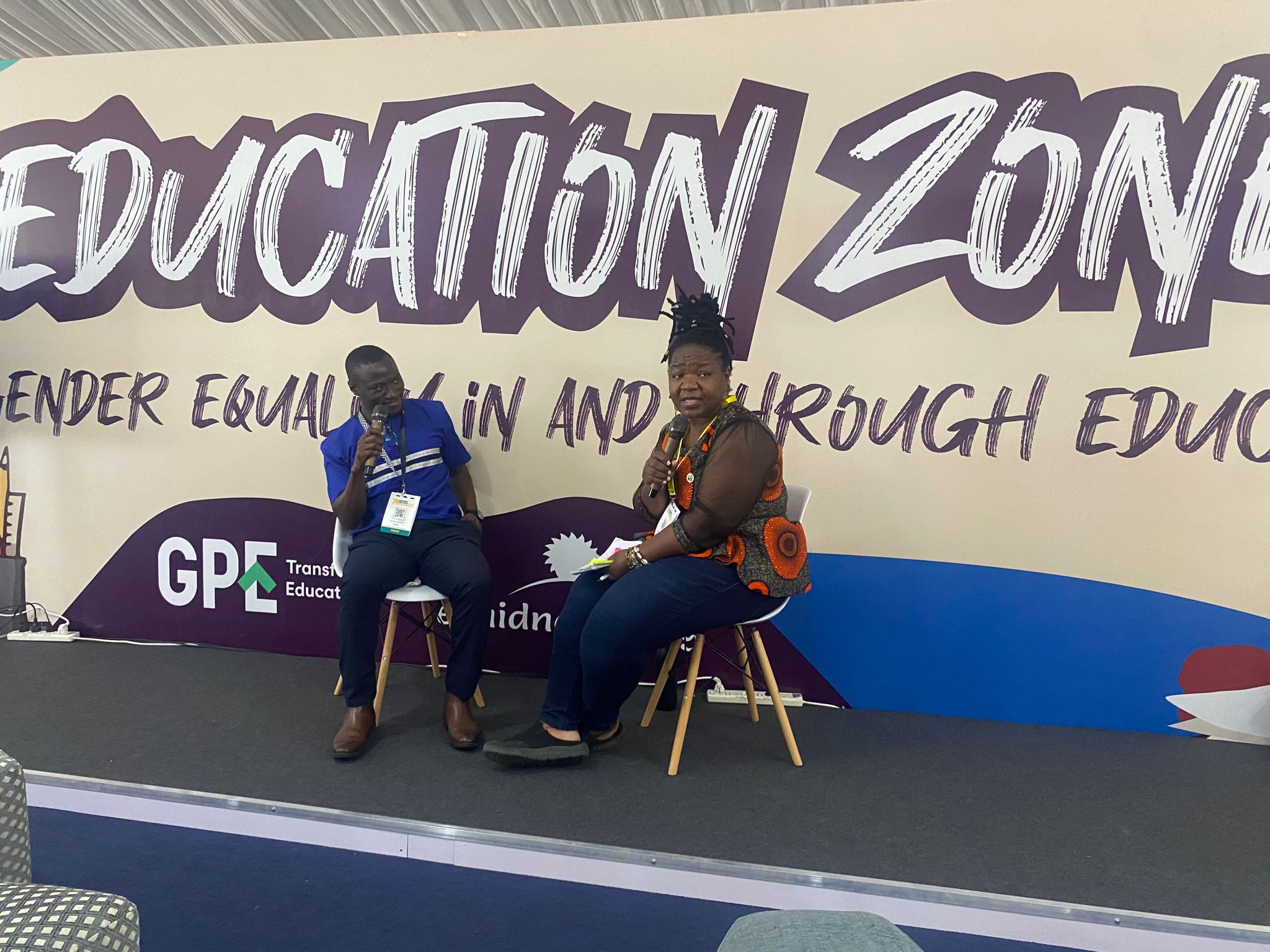 Sexual and Reproductive Health Education in rural Africa
"We know that child marriage is a big issue on our continent and beyond; we know that there are teen pregnancies; we know a lot of children are dropping out of school," said Angeline Murimirwa, who emphasized that providing Sexual and Reproductive Health education is a collective responsibility.
Communities can shape solutions that are sensitive and respectful, including by supporting young women as peer Guides – who can navigate the local context and play a key role in providing accessible information to vulnerable girls.
This discussion, organized in partnership with the Children's Investment Fund Foundation (CIFF), saw Angeline in conversation with Julius Lukwago, CIFF's Director, Sexual and Reproductive Health and Rights. She reinforced CAMFED's firm belief in education as a right for every child, including young mothers.
Never want to miss CAMFED's latest news?
Receive updates on every gain made by our African-led movement for girls' education, straight to your inbox!
Sign up for our email Bulletin