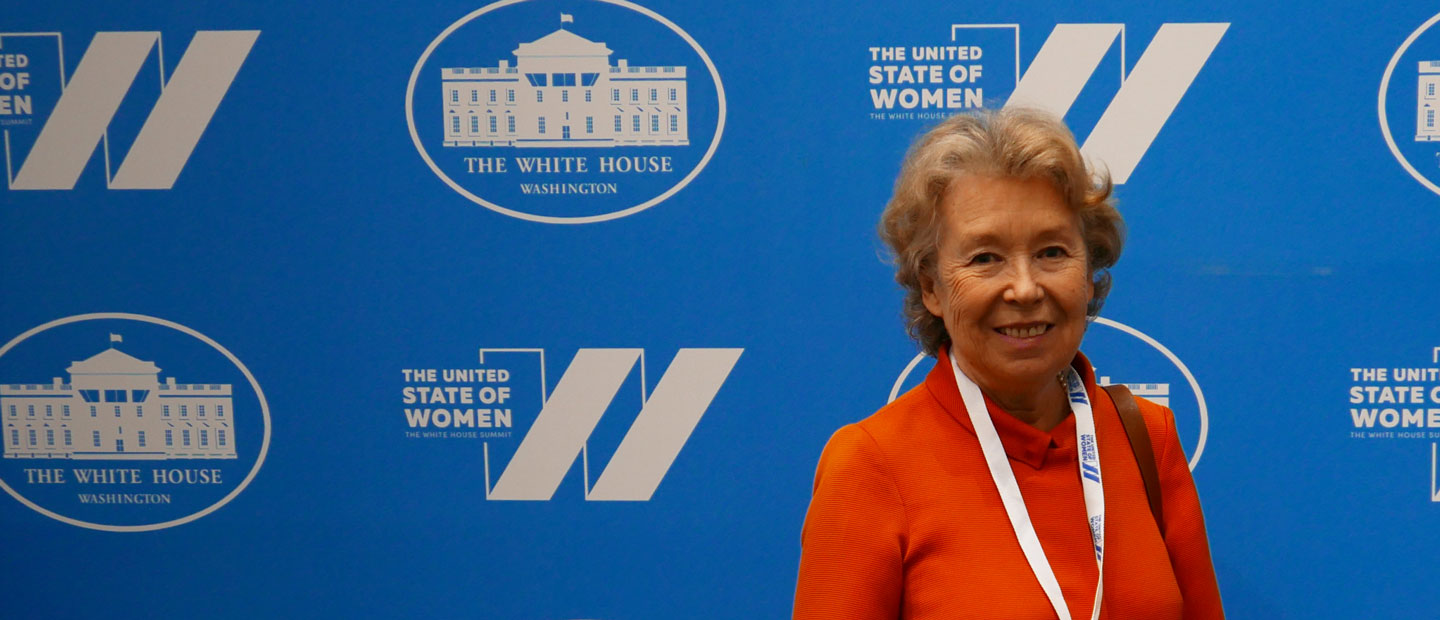 CAMFED champions girls' education at United State of Women Summit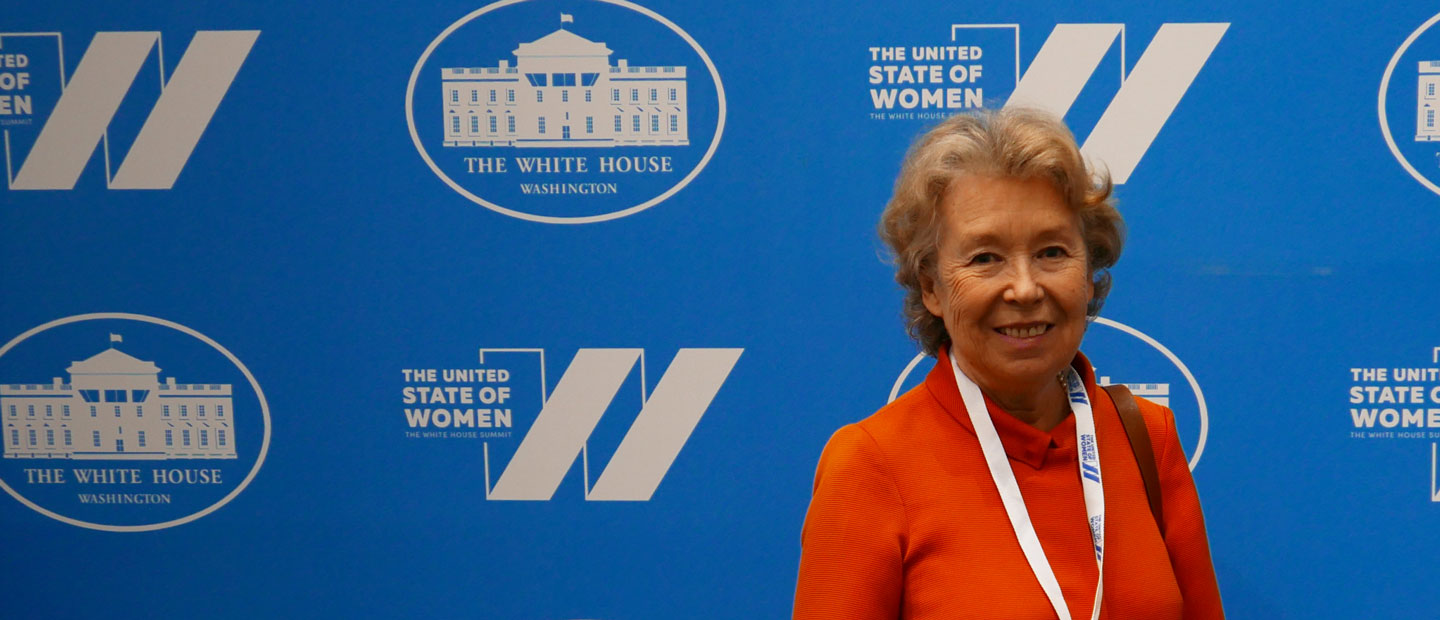 On Tuesday, June 14th, CAMFED's Founder and President, Ann Cotton, was invited to share her experience on a global education panel at the White House Summit on The United State of Women (#StateOfWomen).
Ann and her fellow panelists joined an inspiring cast of change makers at the Summit, including President Barack Obama, who proudly proclaimed of himself, "this is what a feminist looks like."
They were also joined by influencers including First Lady Michelle Obama, Vice President Joe Biden, and Oprah Winfrey. Hosted by the White House Council on Women and Girls, the event focused on key gender equality issues and the creation of an action plan toward equality and wellness for girls and women globally.
"We are proud to have been a part of such a monumental event," said Ann Cotton. "Equality, education, and the health and wellness of girls and women around the world are at the core of everything CAMFED has worked for over the last two and a half decades."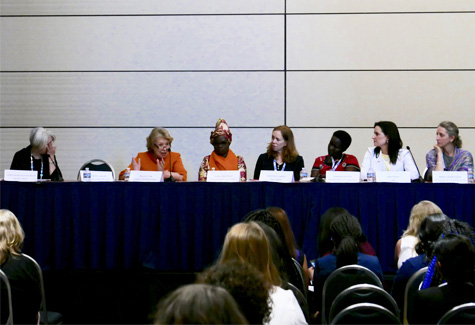 Ann's appearance on the panel is a testament to CAMFED's proven partnership model for social change in rural sub-Saharan Africa, which utilizes the knowledge, power and resources of existing local structures, especially its alumnae leaders, to bring education to millions of marginalized girls.
"It is our responsibility to ensure that every single girl goes to school"
Ann joined seven other women for the session titled, Education: Learning without Limits: Transcending Barriers to Girls' Education Globally, in an effort to highlight the need to support girls' education internationally, and the programs and strategies that are working. This included Dr. Rebecca Winthrop, Director, Center for University Education, Brookings Institution who shared the staggering statistic that, "75% of girls enroll in primary school, but only 8% graduate from secondary school", highlighting the barriers to learning that girls face.  During Ann's panel, she discussed the material as well as the psychological effect of poverty on educational attainment, and her excitement about the fact that adolescent girls' education, the quality of the learning environment, and gender equity are now a firm focal point on the international agenda, 23 years after CAMFED developed its approach to breaking down the barriers girls face. Ann made a call to action during the event, declaring that, "it is our responsibility to ensure that every single girl goes to school."
CAMFED's alumnae now support nearly twice as many adolescent girls at secondary school as are being funded through CAMFED bursaries
CAMFED is uniquely positioned to act on this pledge in sub-Saharan Africa, because its work to create lasting social change is now driven by the young women leaders of the CAMFED Association (CAMA), CAMFED's pan-African leadership network, as the true experts in what works in girls' education. CAMFED has pledged to support one million girls to go to secondary school by 2020, a target achievable because of CAMFED's extraordinary partnership with CAMA members and their communities, who are now supporting nearly twice as many adolescent girls at secondary school as are being funded through CAMFED bursaries. 
Also on on the panel was Anna Maria Chavez, Esq., CEO, Girl Scouts of the USA; Dr. Kakenya Ntaiya, Vital Voices Honoree, Kakenya Center for Excellence; Jessica Williams, Returned Peace Corps Volunteer; Christina Lowery, CEO, Girl Rising; Gina Tesla, Director, Corporate Citizenship, IBM; Angelique Kidjo, Singer-songwriter; Charlene Espinoza, Founder/CEO, Bosh Bosh; and Carrie Hessler-Radelet, Director, Peace Corps.
The Summit rallied together celebrities, advocates of gender equality, and grassroots and business leaders in both domestic and international arenas to highlight achievements, identify challenges, and chart the course for addressing them. As First Lady Michelle Obama declared of the next generation of women, "The work always continues – we are never done."