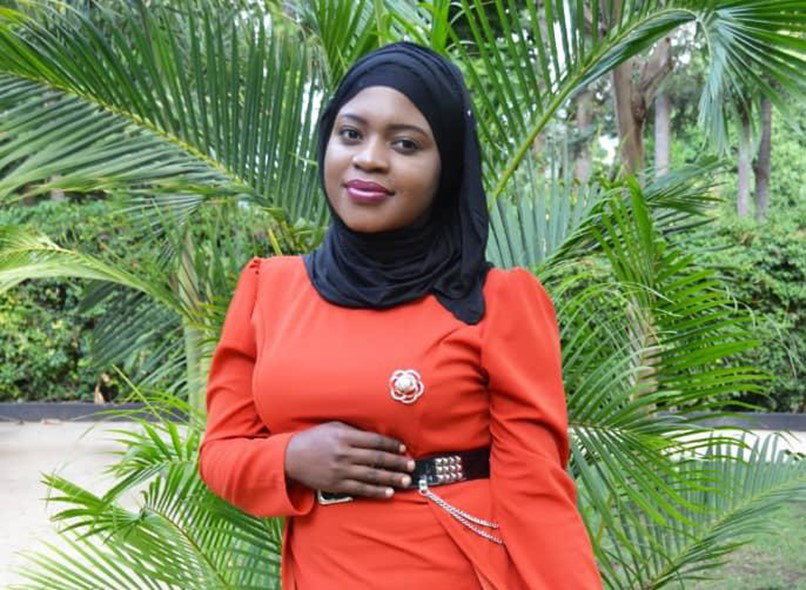 Tatu
CAMFED Association member and BTEC Graduate, Tanzania
I'm Tatu, a CAMFED Association member, entrepreneur and District Record Keeping Officer from Kilosa district, Tanzania. As a BTEC graduate and former CAMFED Learner Guide, I am a respected leader in my community and serve as a role model to marginalized girls who dream of reaching further in their education. However, my path to success was not an easy one. 
I grew up in a big family, and my life at home was really challenging due to poverty.  After I completed primary education, the joy of being selected to go to secondary school was marred by worry about who would support me, as my parents struggled to meet my needs and those of my eight other siblings. I almost dropped out at that moment to start earning money by working on farms, but I was determined to get an education and enrolled in secondary school. 
There weren't many secondary schools in my district so I had to walk around 6 km (nearly 4 miles) to and from my school each day. I would arrive at school already feeling tired having faced such a long walk early in the day. The journey was even more difficult when I was on my period, and I experienced a lot of pain.
When I was in Form 1 (the first year of secondary school)—just as I was about to lose hope of continuing my education—a Teacher Mentor told me I was going to receive support from CAMFED for the rest of my time at school. I was so happy! Suddenly I regained hope of a brighter future for myself and my family.
With the financial and emotional support I received from CAMFED, I graduated secondary school in 2011 and went on to join the CAMFED Association—the network of young women leaders educated with CAMFED's support. I am so proud to be a part of this powerful Sisterhood, united in our aim to plow back the benefits of our education into our communities.
In 2014, I trained as a CAMFED Learner Guide, volunteering back in my former secondary school as a mentor and role model to marginalized students. During the 4 years I spent as a Learner Guide, I facilitated the implementation of My Better World—a life skills curriculum designed to help students navigate life's challenges and transition into secure and fulfilling livelihoods. I worked collaboratively with the school Head Teacher and Teacher Mentors to set up sessions, through which I witnessed students gaining confidence and self-awareness. One of my students who has been particularly positively impacted by My Better World is more able to express her creativity and has developed leadership and entrepreneurial skills.
In recognition of my impactful work, I was invited to participate in various community and school board meetings and share my knowledge of supporting vulnerable girls to learn and thrive in school.
In 2017, I took up the opportunity offered to CAMFED Guides and Learner Guides like myself,  to work towards a BTEC Level 3 Advanced Diploma – an internationally recognized vocational qualification*. To earn the qualification, I undertook various assignments ranging from life skills and financial literacy, to understanding how teachers manage classrooms and how different students learn effectively. My work was assessed by Madam Lilian, a CAMFED Teacher Mentor. I was very pleased when Madam Lilian shared how impressed she was with my work, particularly my classroom observations. After completing 12 units, my work was submitted for verification and I was proud to learn I had passed and was awarded a BTEC certificate! 
Inspired and motivated by the knowledge I gained during the BTEC, I decided to pursue tertiary education. I'm now the proud holder of a Diploma in Records Keeping Management from Tanzania Public Service College. During my time at college I was selected to be a Minister of Health, Hostels, and Environments and even acted as Vice President, which involved leading and coordinating administrative activities. I also volunteered at the CAMFED Office in Tabora, supporting programs at district level.
Earning the BTEC certificate has helped me add valuable experience to my CV and stand out from other applicants in the job market. In 2022, I successfully applied for a records keeping position, and today, I am a permanent employee at Kondoa District Council as a District Record Keeping Officer. Furthermore, due to my qualifications and extensive experience in working with the community, I am entrusted in my role with more responsibilities, including taking minutes for all legal meetings within the district and tax collection.
I am also a successful entrepreneur running a business selling men's clothing and fish, as well as offering a motorcycle (bodaboda) transport service. I recognized a demand for these products and services in my community, and with a small business grant of 100,000 Tanzanian Shillings (approx. $43) that I gained through CAMFED, I decided to diversify. The training I received from CAMFED in 2014—where I learned how to start and manage a business with small amounts of capital, how to retain customers, and how to keep business records—has been invaluable in driving forward my business ventures. With my profits I can pay school fees for my son, as well as afford his school uniform and food.
I have ambitious plans for my future, including to reach even higher as an entrepreneur and to develop further professionally. I aim to scale my business by selling goods to other countries and to one day become an Executive Director of a multinational enterprise. My dreams feel reachable due to CAMFED's ongoing support and my own determination to fulfill my potential as an independent, educated woman.
*Tatu achieved this bespoke vocational (BTEC) qualification developed and awarded in partnership with leading education company Pearson.
Meet more of our young women leaders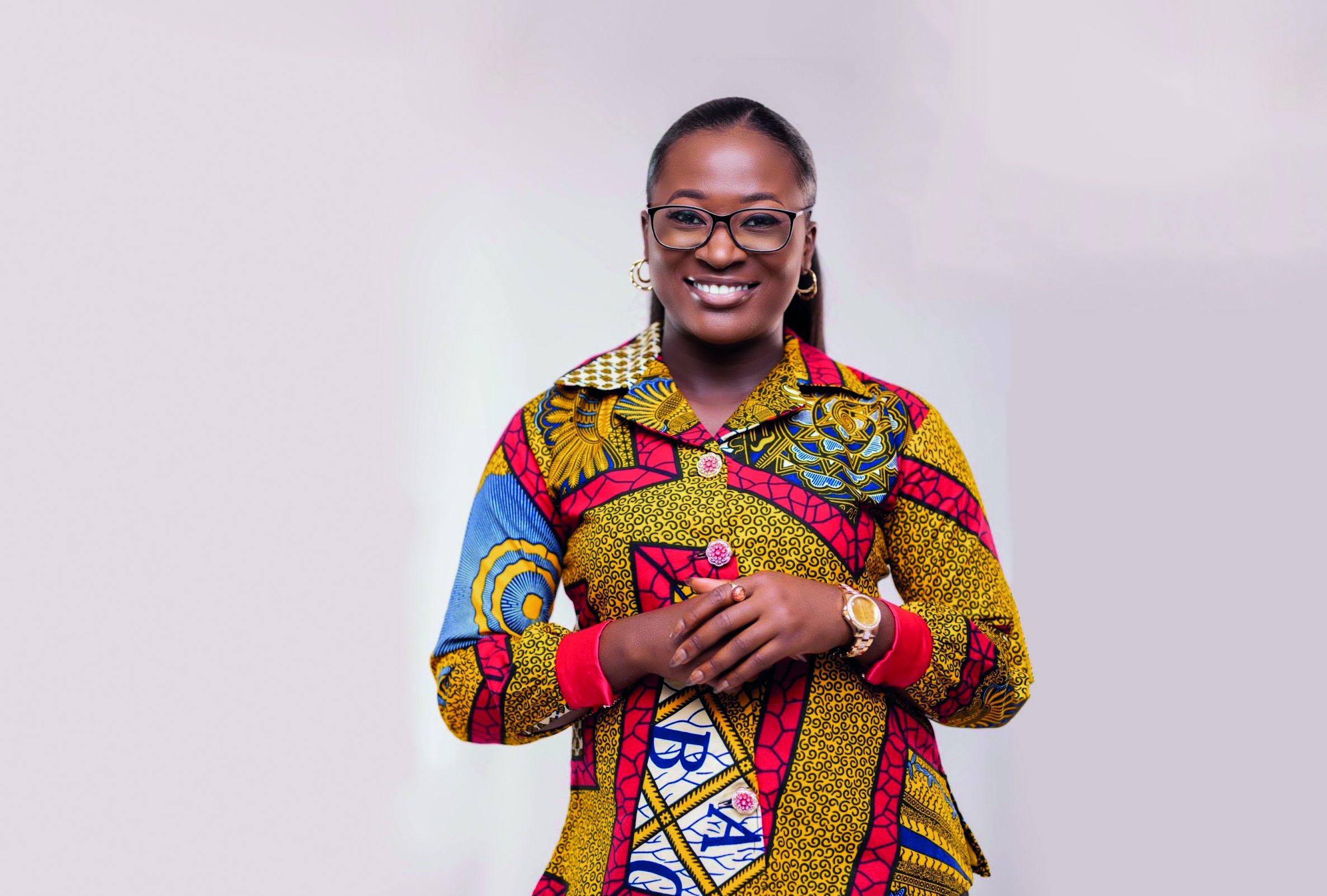 As an education activist, I advocate for the rights of marginalized young people, especially persons with disabilities and girls.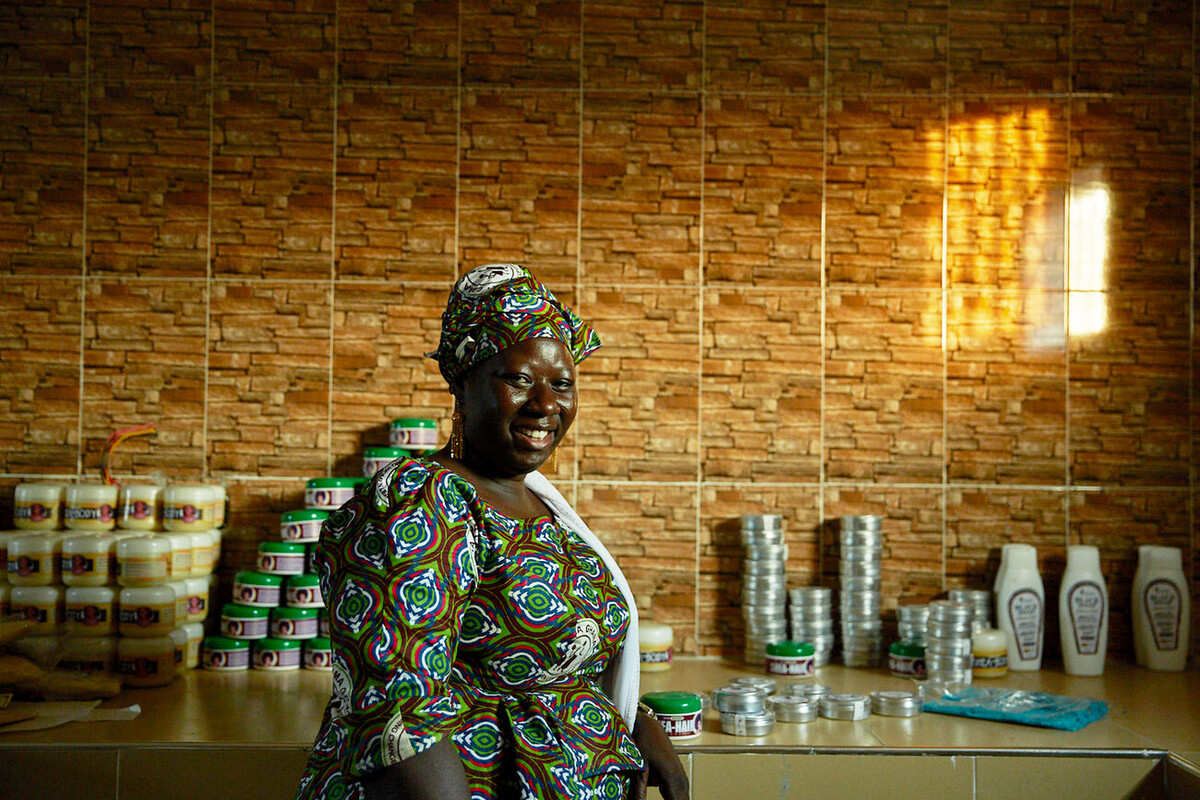 I'm Ayisha and I am on a mission to bring women from low-income communities in rural Ghana together in shea butter cooperatives to provide stable…