Edible plants at the centre of our Chelsea Garden
CAMFED's first ever garden at the 2019 RHS Chelsea Flower Show, "Giving Girls in Africa a Space to Grow", will feature edible plants that provide a vital source of food and income in rural Zimbabwe.
Young women leaders in our CAMA alumnae network will join us from Zimbabwe to share their horticultural expertise with visitors at Chelsea. Once supported through school by CAMFED, they now own flourishing agricultural businesses. They are using their knowledge of sustainable, climate-smart methods to ensure that their families and communities can thrive. At the same time, they are bringing new job opportunities and growth to disadvantaged rural areas.
Follow the latest Chelsea news using the hashtag #SeeGrowth.
---
Sustainable Agricultural Expert, Esnath, shares her favourite recipes
Esnath is a Sustainable Agriculture Expert and member of CAMA, CAMFED's Alumnae network. The youngest of six children, Esnath was born and raised in rural Zimbabwe. CAMFED supported her through school, and through CAMFED's partnership with the Mastercard Foundation she successfully applied for a scholarship to study Agricultural Sciences at EARTH University in Costa Rica. Find out more about Esnath.
Esnath has shared some of her favourite recipes with us to inspire you to create a little bit of Zimbabwe in your own kitchen:
Sadza and spicy beans
Serves 2 (generously)
Ingredients for the beans
1 cup dry sugar beans or pinto beans if you are having trouble sourcing sugar beans (soak overnight to cook faster or used pre-cooked tinned beans if in a rush)
2 cloves of garlic, crushed
1 onion, finely chopped
1 big red tomato, chopped
1/2 teaspoon curry powder
1/4 teaspoon chilli powder
1 teaspoon usavi mix (or stock cube, chicken or vegetable)
3 tablespoons cooking oil
Salt to taste
Chopped spring onions – for garnish
Method (Takes about 20 mins – not including bean cooking time)
(Miss this step if using pre-cooked beans) Cover the soaked beans in water and simmer on a medium/low heat until they are soft and cracking open on their own. Top up the water gradually over the cooking time to avoid the beans from stewing into a soup. (About 2 hrs on the stove top, or 30 mins in a pressure cooker)

In a saucepan fry the garlic and onion in oil. Add curry powder and chilli. Stir fry till onion is soft.

Add the tomatoes. Cover to simmer for 3 minutes.

Stir and add the beans and salt. Cover and simmer again for 5 minutes.

Add usavi mix and simmer for a further 5 minutes.

Sprinkle with a few chopped spring onions and serve with sadza.
 Ingredients for the sadza
4 cups of mealie meal (corn flour/maize flour/polenta)
3.2 liters of hot water
Method (Takes about 30 mins)
Add 1 cup of mealie meal to a large saucepan and cover with cold water. Stir well and put on the stove. Add the boiling water, stirring simultaneously. It should make a loose porridge. Cover it and let it boil for 10 mins on medium to high heat. It should be thick enough not to boil over.

After 10 mins add the rest of the mealie meal, stirring continuously until you have a thick paste. Reduce heat and mix it properly until it has no lumps.

It should be smooth and thick (like mashed potato), though thickness varies according to preference.

Cover and let it simmer for 5-10 mins on very low heat to avoid burning.
Serve with the spicy beans or your favourite relish/sauce (e.g.bbq) or sour cream.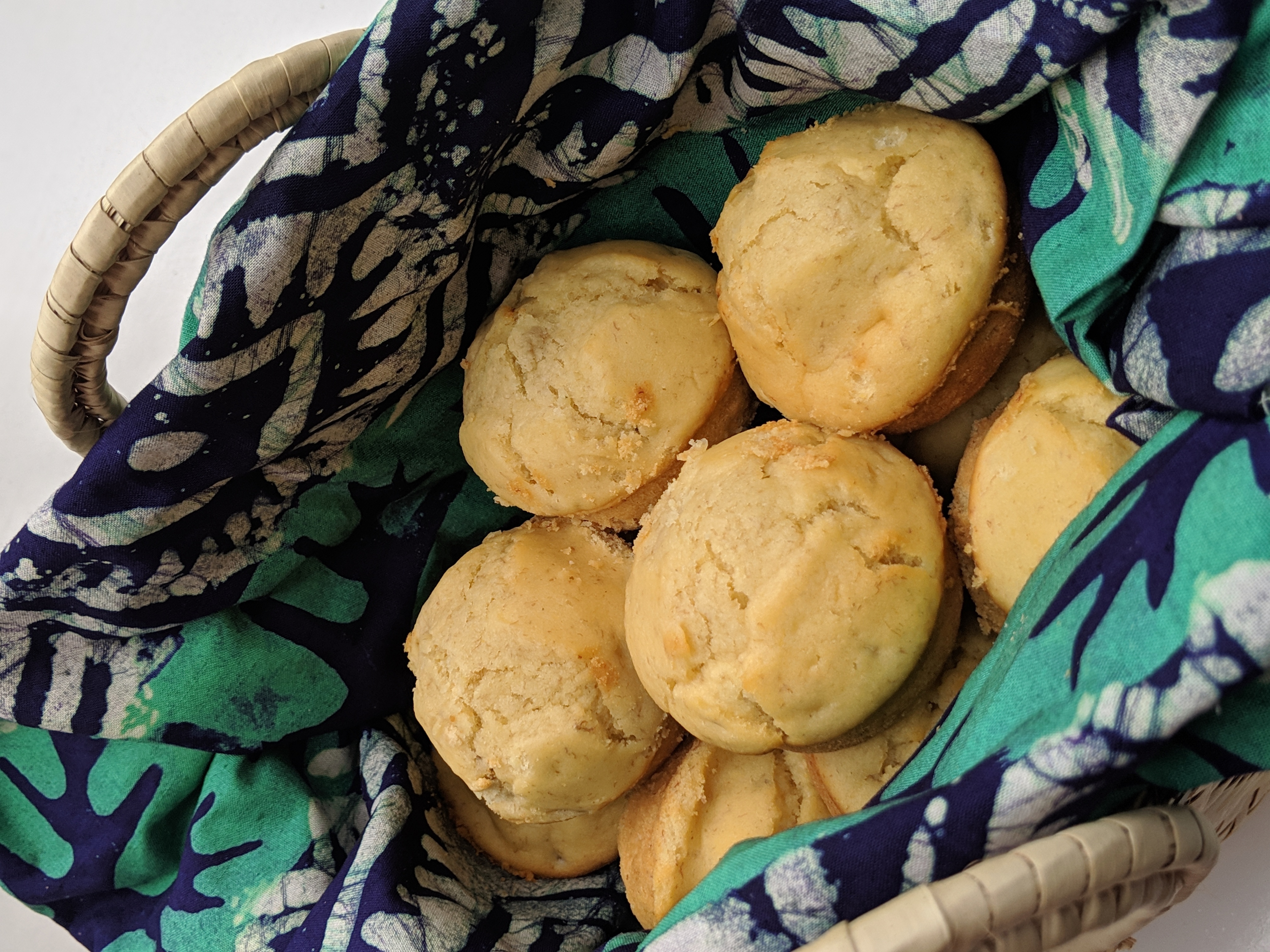 Banana Bread Muffins
Makes about 12
Ingredients
1 cup all-purpose flour
1 cup mealie meal (corn flour/maize flour/polenta)
1 cup milk (any non-dairy alternative works too)
2 bananas (must be VERY ripe)
1/2 cup brown sugar
1/3 cup vegetable oil
3 teaspoons baking powder
Method (Takes about 30 mins inc cooking time)
Preheat oven to 350 degrees F (175 degrees C). Grease or line a muffin or cupcake tray.

Combine all ingredients together in a bowl until batter is smooth; pour into the prepared tray(s).

Bake in the preheated oven until a toothpick inserted in the center comes out clean, about 10-15 minutes.
Esnath has shared some of her favourite recipes with us to inspire you to create a little bit of Zimbabwe in your own kitchen. The main ingredients will be growing in our RHS Chelsea Flower Show Garden, and are much-enjoyed staples in rural Zimbabwe.  If you do have a go at these recipes, please share the tasty results using the #SeeGrowth hashtag across social media.