Rafiatu Lawal at the Skoll World Forum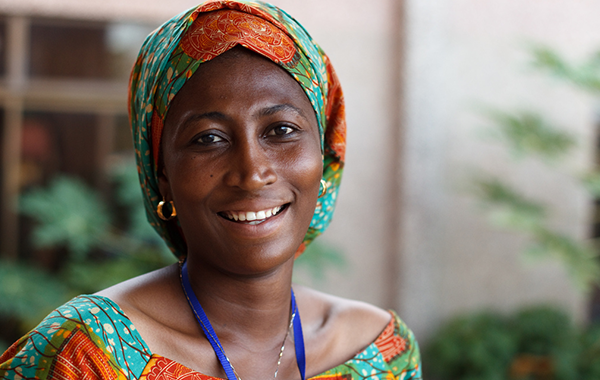 Today I thought to myself, "Rafiatu, you are doing something even more special than you think."
Here I was at the Skoll World Forum at Oxford University with great people, talking about my passion for teaching. It is a long way from my village of Nyoni in the north of Ghana.
My classroom looks very different from the great buildings around me here. But I like to think that my little classroom is a place where I can help children to know that their dreams can be real.
One of my students is Rahi. She is just 13 years old and told me that she wanted to be an architect. I had never heard such a thing from a child in my community. I asked her how she decided this and she said, "I saw beautiful buildings on television once and I thought our village could have beautiful buildings too, not these poor structures and mud huts." Her dream is now my dream that one day she will be an architect.
I am so fortunate to have organizations that have helped me so much. CAMFED
has been like a mother.
The MasterCard Foundation
has opened up my world.
The Skoll Foundation
gave me a platform to tell the world what young women in Africa can do.
There is one song I am always singing, and that is giving back.
My warm greetings from Oxford,
Rafiatu Lawal
Rafiata Lawal is the former chairperson of the CAMFED Alumnae network (Cama) in Ghana. Cama members number over 23,500 across Ghana, Zimbabwe, Zambia, Malawi and Tanzania. Rafiatu was a pioneering member of The MasterCard Foundation Youth Think Tank and one of 14 young leaders from around the world invited to attend the Skoll World Forum.