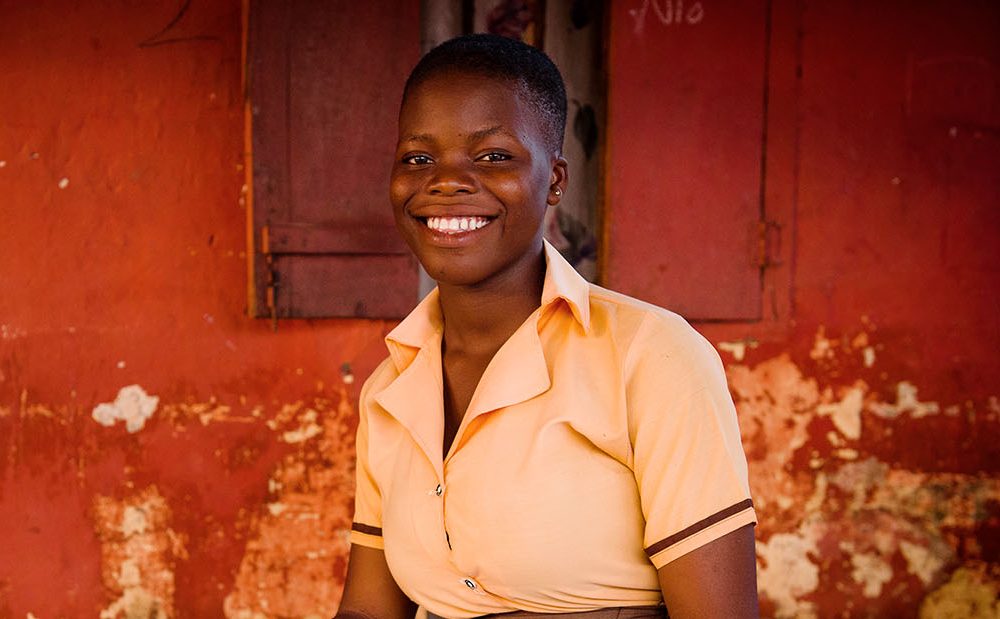 Prospera comes from a marginalized community in Ghana. In this area educational and employment opportunities are limited, with girls and young women among the least likely to gain access to them.
At the age of 16, Prospera had to drop out of school because her mother could no longer afford her fees. She felt there was no hope for her future, and resigned herself to a life of menial labor and grinding poverty.
After being out of school for almost a year, everything changed for Prospera when she met Pearl and other members of the CAMFED Association (CAMA).  These educated young women, with lived experience of poverty and marginalization, banded together to support her with basic learning materials and enrollment fees.
Prospera returned to school and has been enabled to work towards her final exams. With mentoring from her 'older sisters' in the CAMFED Association she is succeeding academically and has also become a school prefect.
After secondary school, Prospera will graduate into the CAMFED Association and have the continuing support of her peers as she makes the transition to independent adulthood.
CAMFED Association members make a commitment to pay forward the benefit of their education. Their support of vulnerable girls like Prospera is testament to the multiplier effect of girls' education.