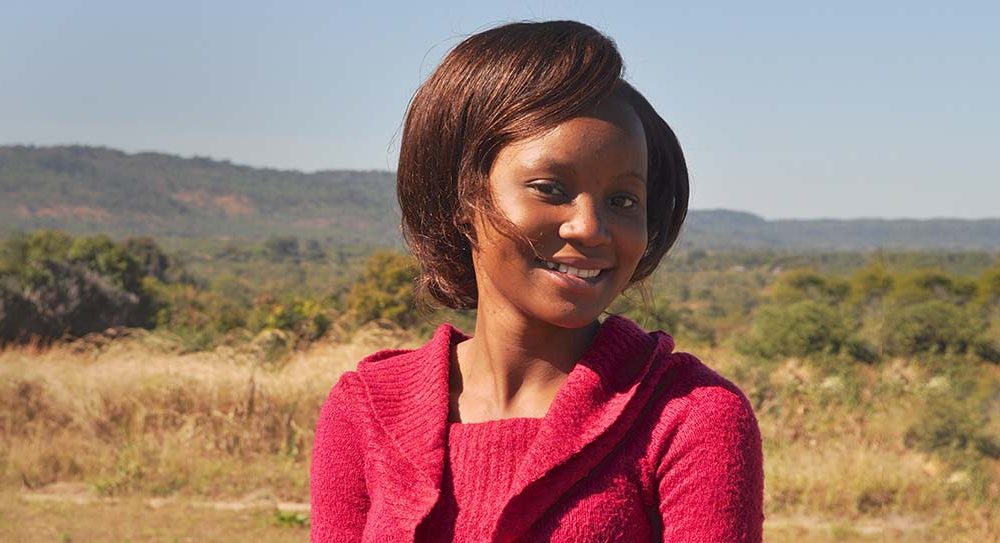 Phydes
CAMFED Association member, Zambia
Meet Phydes, a CAMFED Association (CAMA) member,  and certified teacher. 
Phydes experienced a great deal of loss at a very young age. She lost both parents before she was five years old. She then lost her uncle who had provided a stable home until his passing. "We lived a very good life. We had everything, even ice cream. He was a good man."
After his death, Phydes faced more challenges. Her uncle's family took most of his possessions. When her aunt fell ill, what money they had was used for medicine – leaving very little for food, clothes, or school. She ultimately moved to her grandmother's house. Living off the sale of vegetables, the family continued to struggle.
I had a hand-me-down school uniform that was too small and a tie that was faded. I only had half of the books I needed. When I was in class I was scared because the teacher would come with a list to see who had paid. I would just show up and wait to see if they would let me stay.
On the days Phydes was asked to leave class, she pleaded with her teachers to allow her to stay. "I would just sit and cry," she said. "I didn't want to go home because I liked school very much."
CAMFED trains members of the CAMFED Association as Learner Guides, to teach others about reproductive health, to empower them on their rights, and to raise the quality of education in schools.
When she reached Grade 9, Phydes learned that she would receive a CAMFED scholarship. Despite her struggles at home, she continued to perform well academically. She was granted a scholarship to attend college, and today she is a certified teacher and mentor within the CAMFED Association (CAMA) – the network of female leaders educated with CAMFED support – serving as a role model to other girls working hard for their education.
Through philanthropy and mentoring, CAMFED Association members like Phydes continue to help girls who are still in school overcome their challenges and take pride in their stories.