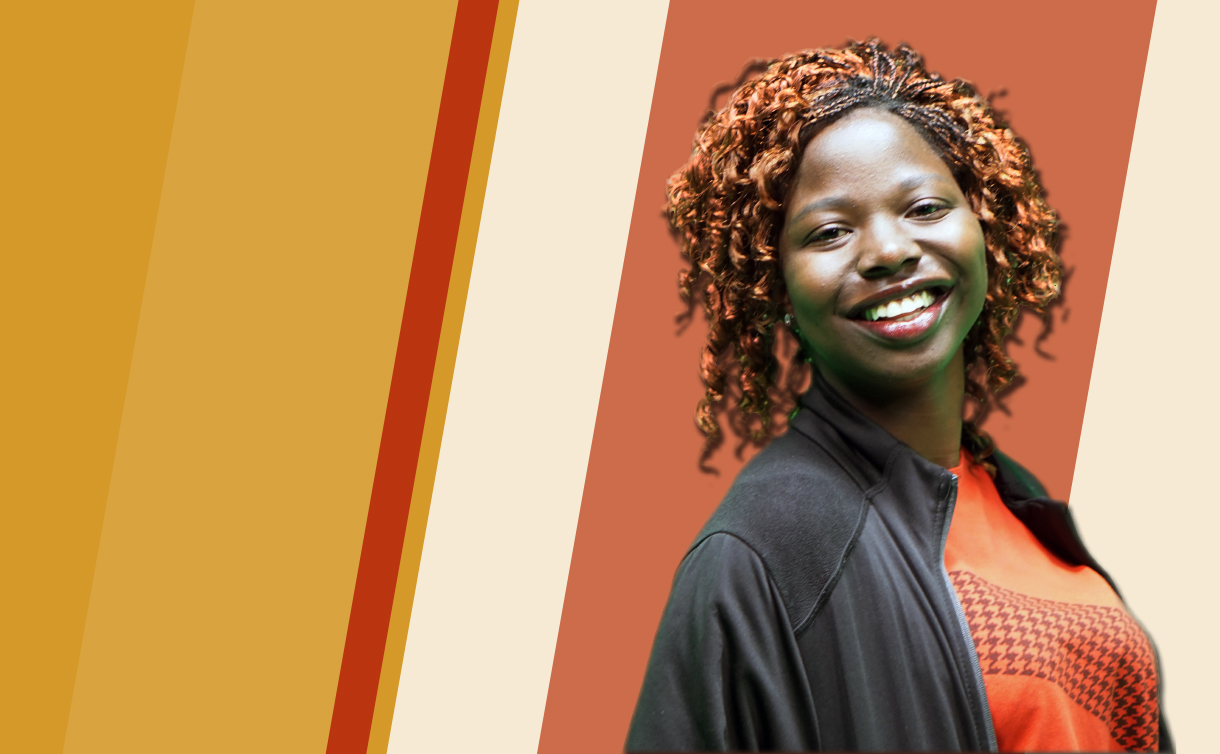 Malumbo
CAMFED Association member, Malawi
Malumbo comes from the Mzimba District of Malawi. She is one of ten children, from a family with very limited means. After Malumbo's father fell ill, life became increasingly difficult. Her mother sold drinks to try and cover the family's essentials and her children's school going costs. Malumbo could feel education slipping out of her reach.
I was going to school on an empty stomach, without the required materials.
In her final year of high school it came as a great relief when CAMFED stepped in. As a CAMFED client Malumbo received entitlements including school uniform, shoes, sanitary pads and books, as well as psycho-social support from a trained Teacher Mentor. Malumbo felt stronger to resist pressures from young men asking to marry her, and, able to focus on her studies, passed her exams with top results.
After school Malumbo became a pioneer member of the CAMFED Association (CAMA) in Malawi, after it was founded there in 2013. The CAMFED Association is the network of female leaders educated with CAMFED support – active across five African countries. Together they commit to paying forward the benefits of their education.
Women can also do it, we don't have to wait for men to take the lead.
Malumbo was elected as the district chair for the CAMFED Association in Malawi. She participated in training to become a CAMFED Learner Guide, a mentor to younger girls still in school. Through My Better World, a life skills curriculum, she delivered sessions covering topics ranging from sexual and reproductive health, to leadership and empowerment. 
Through this scheme, Malumbo was given access to a small grant that enabled her to start her own small business selling groceries and vegetables from her garden. The investment in her enterprise allowed her to make a good profit, which she used to help support her family and to buy stationery for children vulnerable to school dropout.
CAMA (the CAMFED Association) is really working in Malawi. We have been moving all over the district to campaign for education and to help students from needy families.
With guidance from CAMFED, Malumbo applied to study at EARTH University and was accepted to study Sustainable Agriculture. After graduating in 2018, Malumbo gained agricultural experience through internships. In 2019 she worked on a dairy farm in Virginia, US, to learn different techniques and save money to reach her future goals.
In 2020, Malumbo returned to Malawi, where she plans to expand her own business and support people in her community to grow climate-smart agricultural enterprises.
She observes how farming is not popular amongst her peers. This may be the result of seeing their parents and grandparents struggle to access the land, resources and information to make their agricultural businesses successful. This is something Malumbo hopes to change, to demonstrate the full potential of sustainable farming.
Agriculture is not just for the farmer. You can reach out and touch others in the community.
Already, Malumbo is part of a growing cohort of CAMFED Association members with expertise in climate-smart agriculture. They are contributing to healthier, wealthier communities, building resilience to climate change and supporting the next generation in their education.