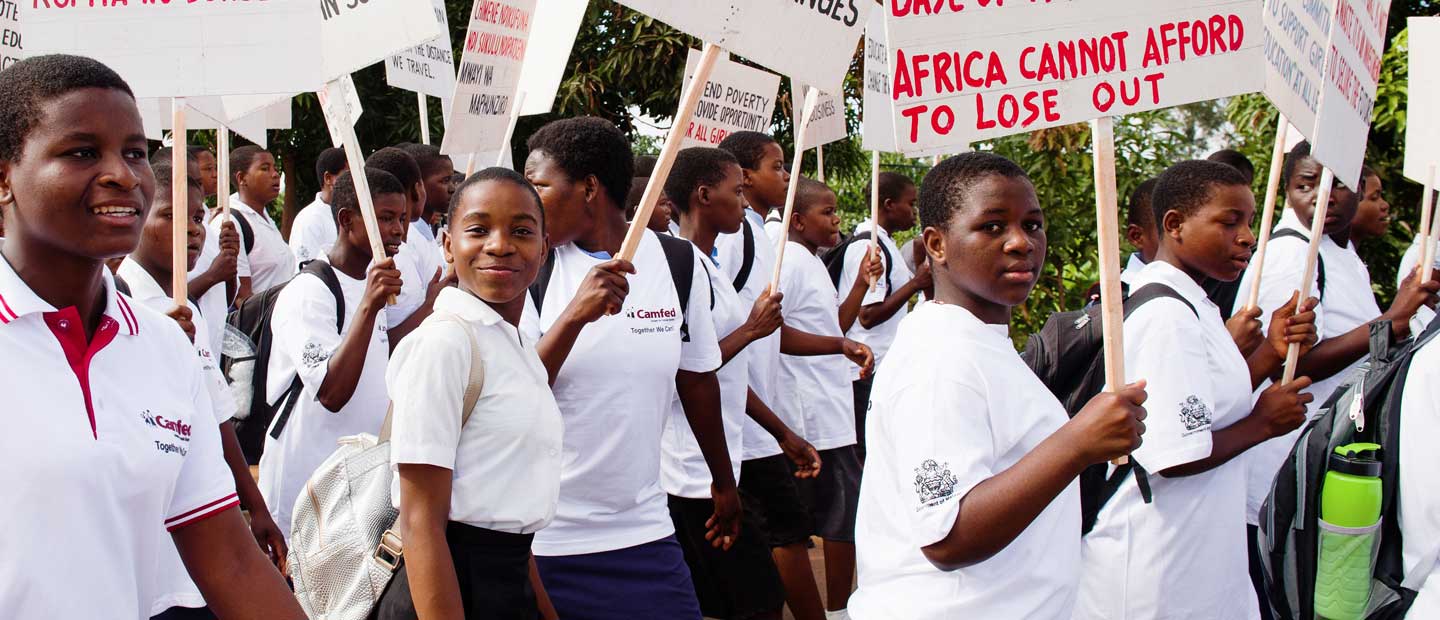 Together we're making more noise for women and girls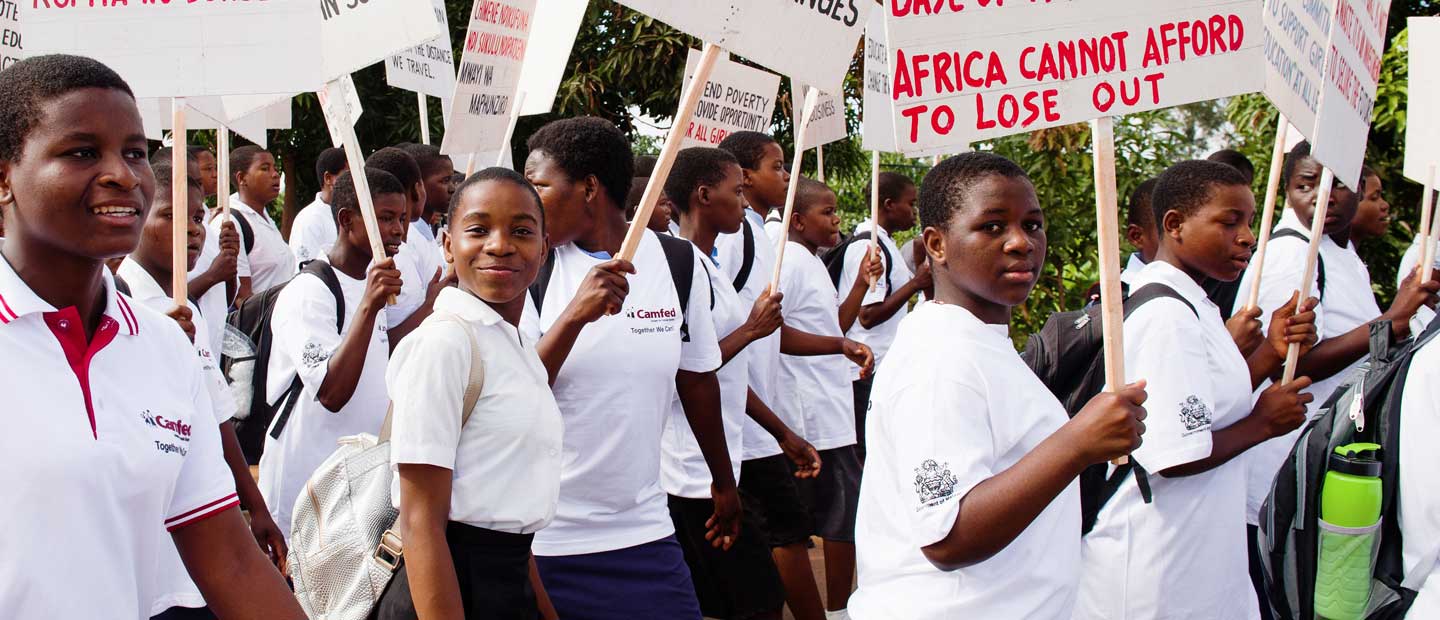 100 years ago today marked a turning point for the British women's suffrage movement, when 8.4 million women were granted the vote — the start of a journey of empowerment which continues to this day, and proof of what is possible when we make enough noise.
In the past few weeks we teamed up with some great partners to make more noise for girls' education and women's empowerment in Africa, because we know what we can achieve when we leave no one behind. 
Nosy Crow releases 'Make More Noise!'
Independent children's book publisher Nosy Crow just published Make More Noise!, a collection of ten original short stories written by some of the the UK's finest storytellers, to celebrate inspirational women and girls.
The book was released to commemorate the 100th anniversary of women's suffrage in the UK. We are delighted to partner with Nosy Crow, which will donate £1 from every book sale to CAMFED. Stories about strong women told by talented women writers chime beautifully with our work in girls' education, and our partnership with the young women change makers who emerge. Having fought the odds and gained immense respect in their communities, they now use their stories and resources to inspire and empower the next generation of girls.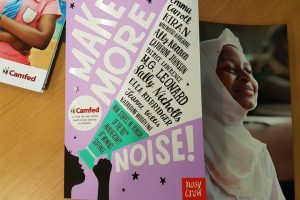 CAMFED at the Yidan Prize Conference, Jesus College, Cambridge
The Yidan Prize Conference at Jesus College Cambridge brought together leading experts from the fields of education and international development. On Tuesday 30th January, Lucy Lake, CEO of CAMFED, and Sinikiwe Makove, Head of Programs at CAMFED Zimbabwe joined Pauline Rose, Director of the Research for Equitable Access and Learning (REAL) Centre at the University of Cambridge in a panel discussion on 'Reaching the most marginalised through education in Africa,' chaired by Sean Coughlan, BBC Education correspondent.
Lucy Lake spoke about CAMFED's expertise in improving the experience of the poorest and most marginalized girls in school to raise standards for all, an approach whose cost-effectiveness was recently highlighted by REAL Centre research into CAMFED data. Sinikiwe Makove underscored the strength of CAMFED's CAMA alumnae network as a community of empowered women that reinvests in the next generation.
Joining the Skoll Foundation at the Marshall Institute, London School of Economics
On Tuesday 23 January, CAMFED Founder Ann Cotton and Fiona Mavhinga, CAMA Development Director joined Sally Osberg, President and CEO of the Skoll Foundation for a panel discussion chaired by Stephan Chambers at the London School of Economics' Marshall Institute. On the topic of 'Handing out, handing up – power dynamics in philanthropy', it was an unusual opportunity for open dialogue between the grant-maker, the grant-seeker and the grant-receiver.
Sally Osberg opened the discussion by advocating the importance of 'using power to unlock power'. Ann Cotton built on this idea saying that communities should make demands of NGOs, adding that 'we want girls to feel entitled. They are entitled to an education.' Fiona Mavhinga used her experience to illustrate how the power dynamics are shifting; though she previously received support from CAMFED, she is now part of the Executive Team.
CAMFED alumna and now Director for the development of its CAMA network, Fiona Mavhinga, joins CAMFED Founder Ann Cotton and Skoll Foundation CEO Sally Osberg at the Marshall Institute with Stephan Chambers.