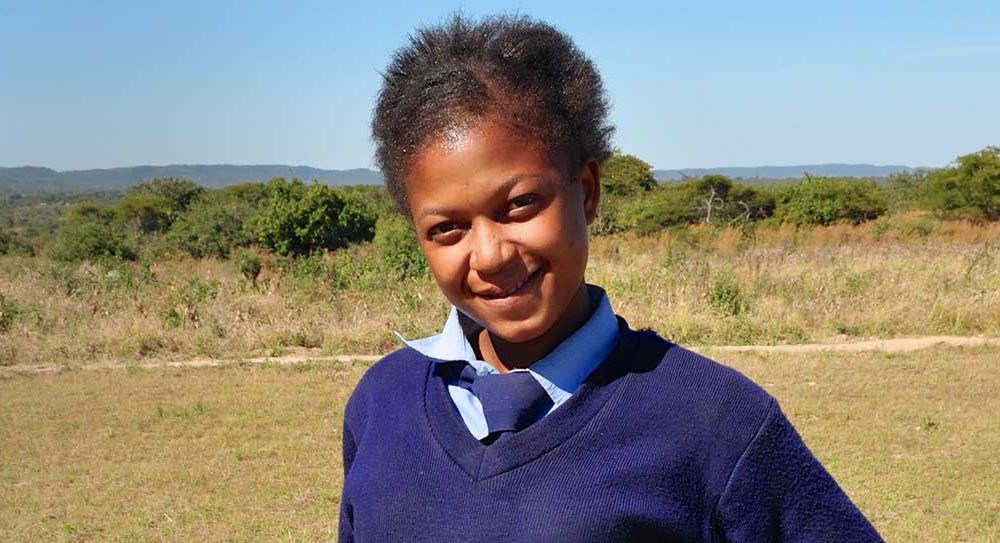 Julia
Secondary Scholar, Zambia
Julia is 15-years-old, and the youngest of eight children in her family. All of her siblings have left home, so she lives alone with her mother in their three-room house in Isoka, Zambia. 
Julia's mother grows maize in a field an hour's walk from their home. Despite her hard work and long days, her mother still struggles to grow enough crops to provide for their needs.
Just a year ago, Julia almost left school because she could not pay the fees. Fortunately, CAMFED began providing for Julia's school expenses to allow her to continue her studies. But even with her scholarship, struggles at home remain. Julia's mother has expressed her preference that she quit school so she can work in the fields to help meet their needs. "One of my sisters stepped in and said she would work in the field on my behalf during the week," Julia said. "I am so thankful to my sister."
I was named after my grandmother. I am told she was a strong woman, so I am proud to share her name.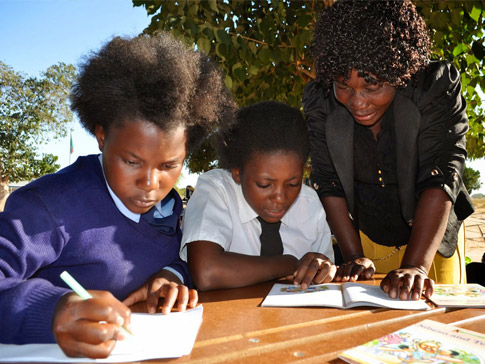 Today, Julia walks to class every day with her friends, and receives support at school from her CAMFED Teacher Mentor. "Even with these challenges, the Teacher Mentor gives me the strength and encouragement to continue," Julia says. "We meet once a week as a group with other students to share life stories, which is very important because then you can learn from others."
As Julia explains, CAMFED-trained Teacher Mentors are female focal points for CAMFED scholarship students. Crucially, they also help to raise learning outcomes in rural schools.
Once she graduates secondary school, Julia wants to become a science teacher and share her experiences with students who may also be struggling and become a positive role model for others.
But Julia's story doesn't end there. Just as Julia completes her secondary education, she will join the CAMFED Association (CAMA) – the network of female leaders educated with CAMFED support, who will support Julia on her journey to independence.