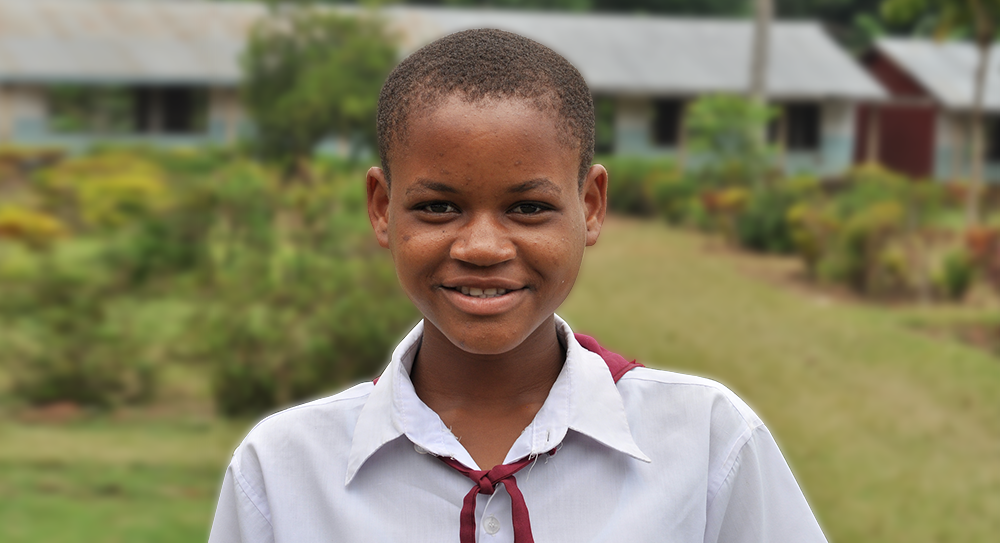 Husna
Secondary Scholar, Tanzania
When Husna was just 12-years-old, she had just completed primary school and was working full-time as a housemaid in Morogoro while she awaited her test scores. She had been living with her grandmother, who was caring for her and her siblings while her mother struggled to earn a living in Dar es Salaam.
Husna worked for three months, earning 30,000 shillings per month (less than US$14). During those three months, Husna thought about what her future might hold. "I was imagining that my life would be horrible. Because even if I stopped being a maid, where would I go? What would I do?"
Her grandmother was visited one day by students from Husna's school. They gave her a letter from the school's Head Teacher informing her that Husna had passed her primary school exams. The letter also shared that Husna had been chosen to be supported by CAMFED, so she needed to report to school soon. Husna recalls, "My grandma called my boss and told her I needed to come back to the village because I had sponsorship. My boss released me and I returned to school and here I am!"
Husna's favorite subject is history. "I like reading about the interactions between communities, and I'm interested in people searching for livelihoods and coming together with other people. I like those stories." Recognizing the impact an education can make in the lives of other young girls, Husna plans to become a teacher.
My happiest day was when I learned of support from CAMFED. Before, I had never heard of CAMFED – but now, I will be working in primary or secondary school teaching history!