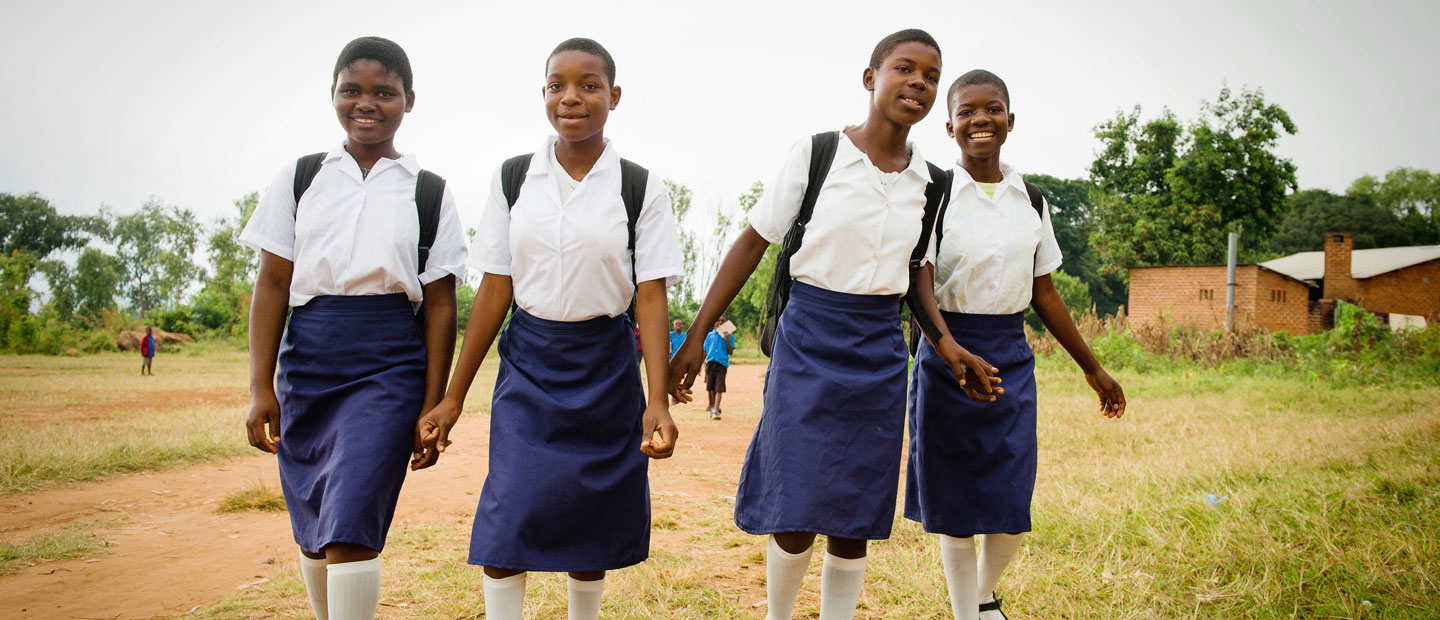 Girls hold so much promise for Malawi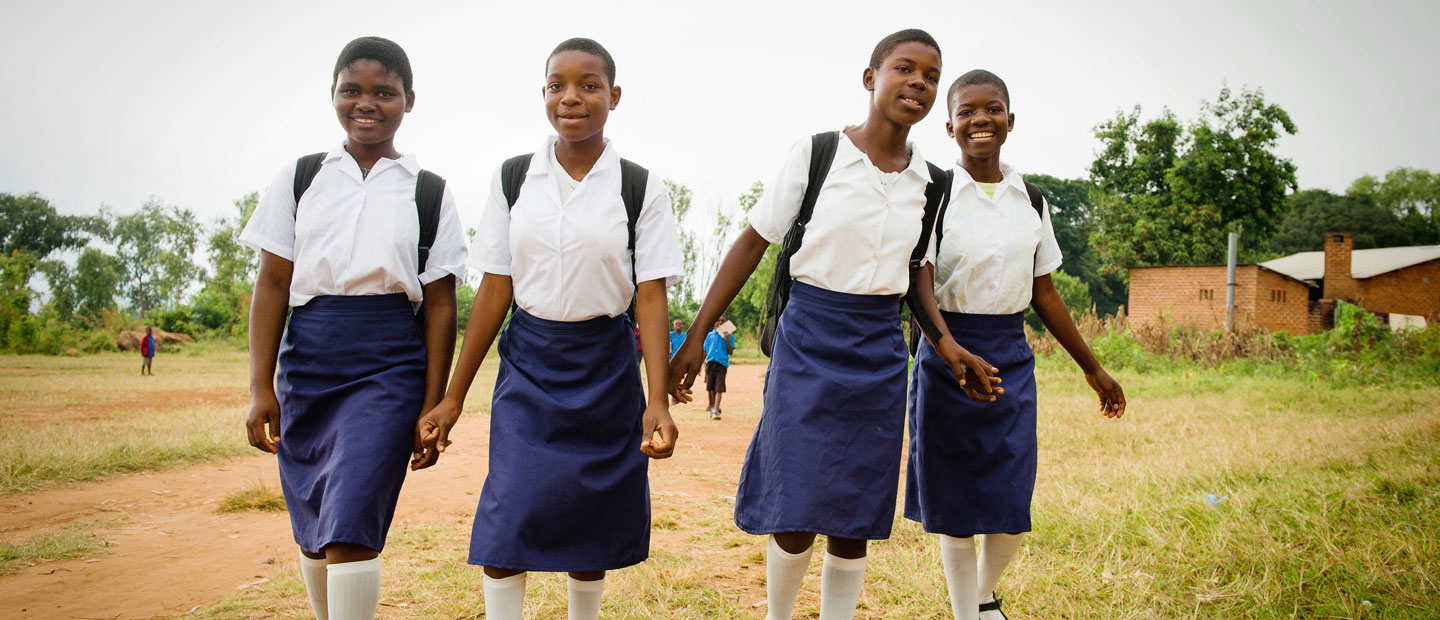 This Day of the African Child, CAMFED and The MasterCard Foundation Scholars Program announce a pioneering new partnership with the government of Malawi to support 3,500 girls from economically disadvantaged rural communities to succeed in secondary school and transition to independence and leadership.
The announcement follows the national launch of a 10-year secondary education and transitions program, presided over by Malawi's Minister of Education, Science and Technology, the Hon. Dr. Emmanuel Fabiano, MP.
In collaboration with The MasterCard Foundation Scholars Program, CAMFED Malawi will support 3,500 girls to reach their potential in partner secondary schools. It will also equip school graduates to make the transition from secondary education into entrepreneurship, employment or further study. 
The program will include bespoke training, support and mentorship, enabling young women to launch and grow new businesses in their rural communities, generating the resources to support more girls and boys on their journey through school.
"This new partnership comes at a time of great need and urgency," says Harold Kuombola, National Director of CAMFED Malawi. "Every year, exceptional students are punished because they are poor, selected to secondary schools but unable to take up their places because they cannot afford the costs, especially when these include boarding fees and travel. And it addresses the important question of support for young women after school: How do they become independent agents of their destiny after they complete school, in a context where more than half of our youth are either unemployed or working low wage jobs?"
Reeta Roy, President and CEO of The MasterCard Foundation, joined CAMFED Founder and President Ann Cotton at the launch event.
Ann Cotton underscored the unique nature of the joint approach: "This groundbreaking partnership takes secondary school education as the vital foundation for secure lives but, unlike so many other initiatives, it also recognizes the lack of jobs and training for school leavers and invests in their futures. This long-term approach will enable academically gifted young women from the poorest of backgrounds to show the world their capability and, with their social commitment and emotional intelligence, to give back to their families, communities and society as powerful change-makers."
Teacher Mentor Mercy Kansale from Zomba District, where the celebrations took place, expressed her pride in girls' zeal for education in Malawi, despite the many challenges they face.
Writing a blog about her experiences for the Day of the African Child, she amplifies the voices of girls, Mother Support Groups, and CAMFED's CAMA alumnae, who return to school as role models, showing girls that it is possible to start small businesses and create employment.
Kansale also highlights the need for sexual reproductive health training and HIV/AIDS awareness, and the commitment of local Chiefs in the fight against child marriage. The Malawian government sees girls' education and women's empowerment as ways to address all these issues, with their direct link to smaller, healthier families, so vital in achieving sustained economic growth, combating youth unemployment, and tackling climate change. 
"There is a reason why it takes a village to raise a child," Harold Kuombola concludes. "Collaboration with communities and government is central to the approach taken by CAMFED and The MasterCard Foundation – this partnership will enable us to provide the wrap-around support that tackles barriers holistically. Without girls' education, all the other Sustainable Development Goals will remain elusive in Malawi."
Read Teacher Mentor Mercy Kansale's blog: I always tell my girls, you can achieve what other women have achieved in life
If you believe in the work CAMFED is doing, please sign up for our newsletter below.