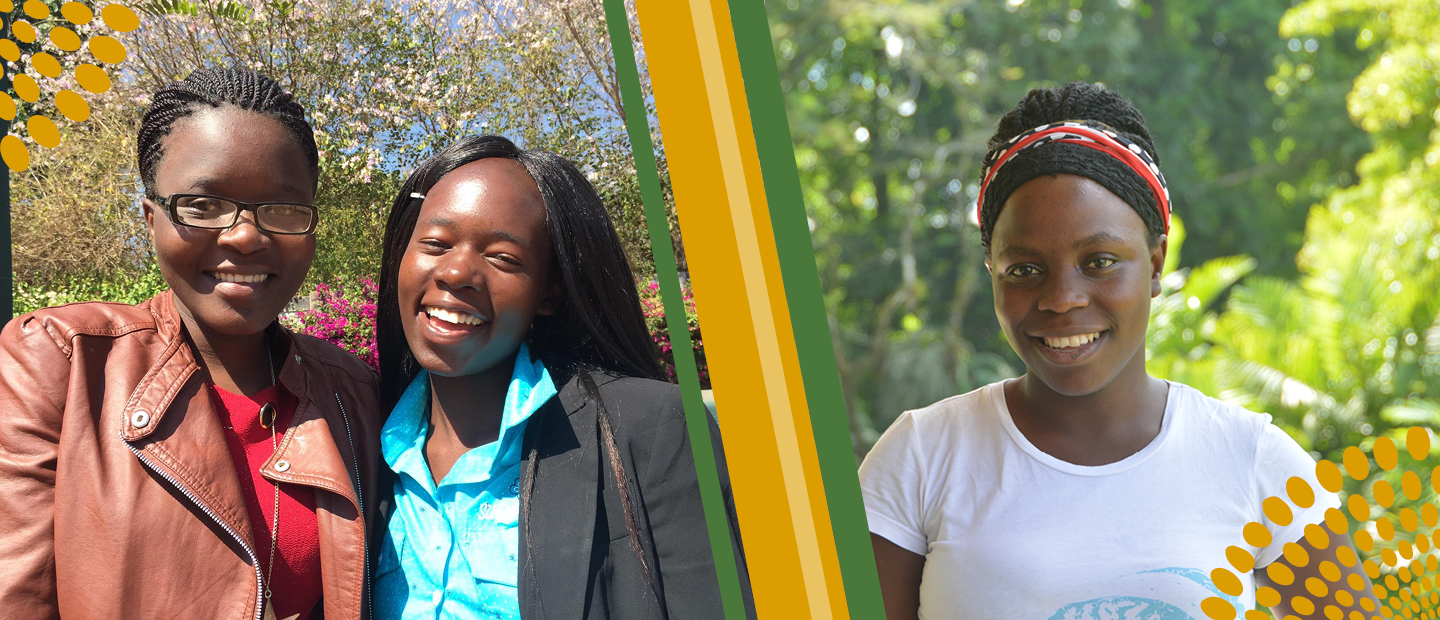 Meet our three Mastercard Foundation-EARTH University Fellows tackling climate change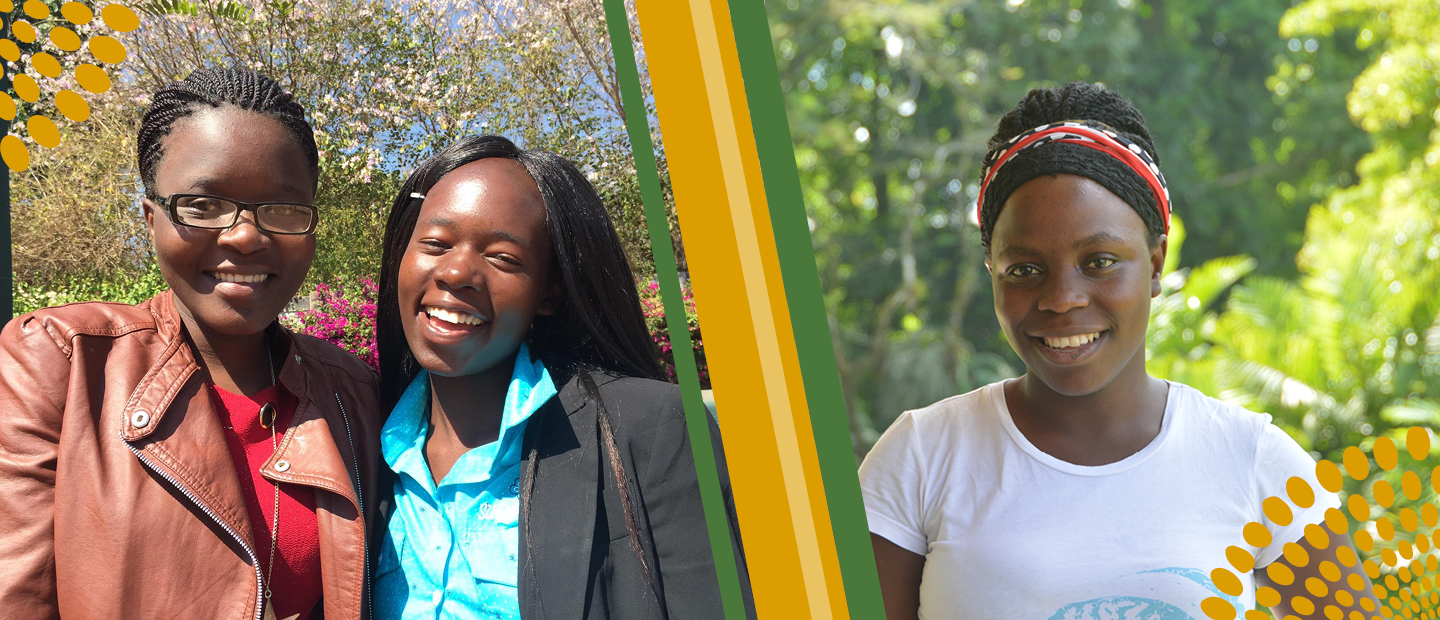 Three young women at the forefront of our movement have been awarded prestigious Mastercard Foundation-EARTH University Graduate Fellowships to enable them to grow CAMFED's climate-smart Agriculture Guide Program.
Harriet Cheelo from Zambia and Rufaro Chokera and Talent Vhurachuma from Zimbabwe embarked on Fellowship projects in their home countries earlier this year. Their journey began as Mastercard Foundation Scholars at CAMFED and they continued as Scholars at EARTH University, Costa Rica where they completed undergraduate studies in December 2020.
Harriet
Harriet is launching her career with an attachment to CAMFED's first climate-smart demonstration farm in Chinsali, Zambia, established last year following a gift of land to our women leaders from Senior Chief Nkula. There she is training 40 young women Agriculture Guides, building their knowledge and enhancing their capacity to share best practice in sustainable agriculture across Zambia.
Together with her CAMFED Association sisters, local agricultural institutions and relevant ministries, Harriet is working to adapt CAMFED's climate-smart agriculture training resources to the Zambian rural context. She is also ensuring that Indigenous farming practices run through, and are celebrated throughout the training. Techniques include affordable methods of drip irrigation, composting and traditional intercropping – growing two complementary crops on the same plot to maximize yields.
Harriet on campus at EARTH University in Costa Rica. (Photo: EARTH University)
Rufaro and Talent
Rufaro and Talent are based in Zimbabwe's Buhera district and are working across the country to build on the already significant impact of our Agriculture Guide Program there. They are working closely with Esnath Divasoni and Vivian Chisenga, who are CAMFED Core Trainers of climate-smart Agriculture Guides, and last year helped to train more than 160 young women "agripreneurs". These agripreneurs in turn are cascading their knowledge of sustainable farming techniques to thousands of other rural residents.
This dynamic team is reaching women smallholders – "forgotten" farmers who rarely receive support from other organizations, and who are most impacted by extreme weather. By boosting the productivity of smallholder farmers, leaders like Rufaro and Talent are also enabling women to build thriving agricultural livelihoods – which supports women to take control of life choices and to invest in their children's health and education.
Rufaro (left) and Talent pictured before they set out for EARTH University in 2016.  (Photo: CAMFED)
CAMFED Association members — several of whom are being supported to study sustainable agriculture at colleges and universities in their home countries — support schoolchildren to apply climate-smart techniques on their school farming projects and help Parent Support Groups to improve their farming yields and provide nutritious meals to vulnerable children. They are such powerful advocates for effective climate action because they are based in the rural communities and well trusted. The young women practice these techniques on their own farms; demonstrating the benefits for climate resilience and improved yields.They also connect the forgotten farmers to other sources of support beyond CAMFED, including advice from Agricultural Extension Workers. Our three Graduate Fellows will accelerate these efforts
The Mastercard Foundation-EARTH University Graduate Fellowship, which was launched in 2021, is designed to support university graduates' professional development and entrance to employment or entrepreneurship. It provides a platform for candidates to apply their expertise and address existing challenges within agriculture, as well as facilitating peer-to-peer learning, mentoring and networking (with much of their interaction being hosted virtually at the moment).
The first cohort comprises 17 young people hailing from Cameroon, Malawi, Rwanda, Somaliland, Uganda, Zambia and Zimbabwe. The Fellows will inform future initiatives to support young people across Africa to thrive, as well as bringing an unrivalled combination of cutting-edge expertise and local understanding to their communities.
To hear more from African women leading climate action this World Environment Day (June 5) and beyond, sign up to CAMFED's eBulletin.