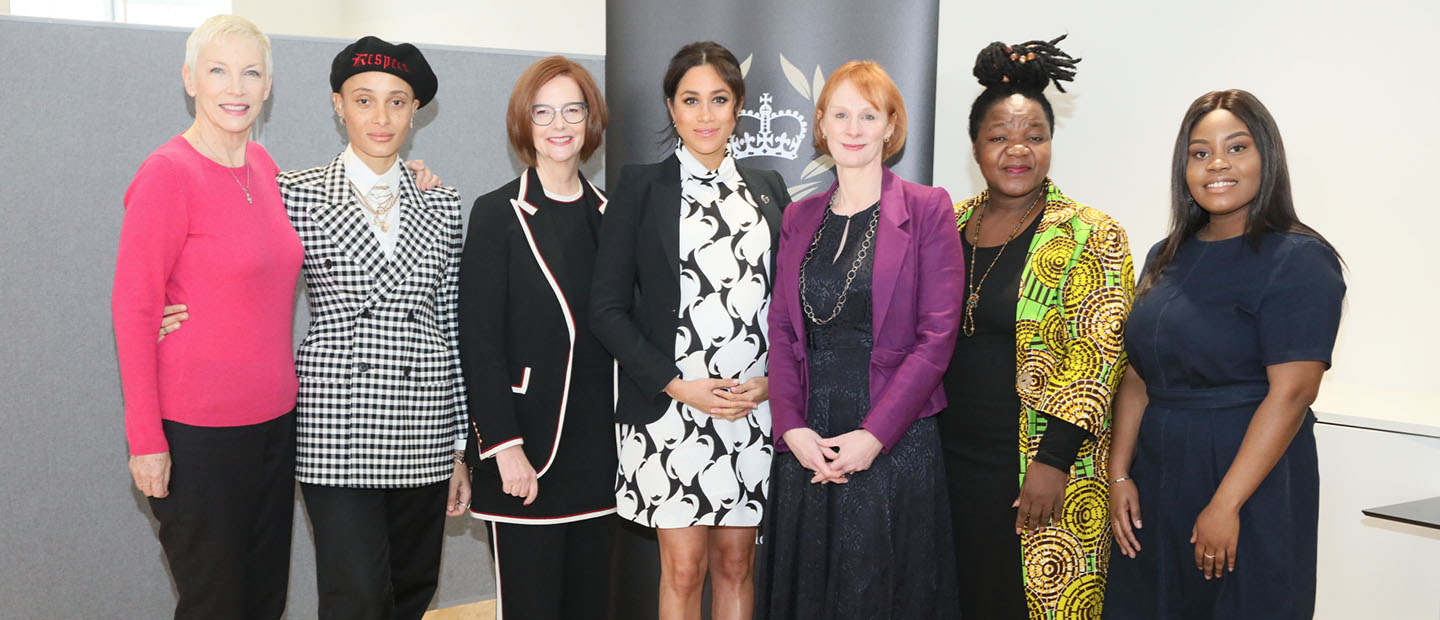 The Duchess of Sussex's call to action this IWD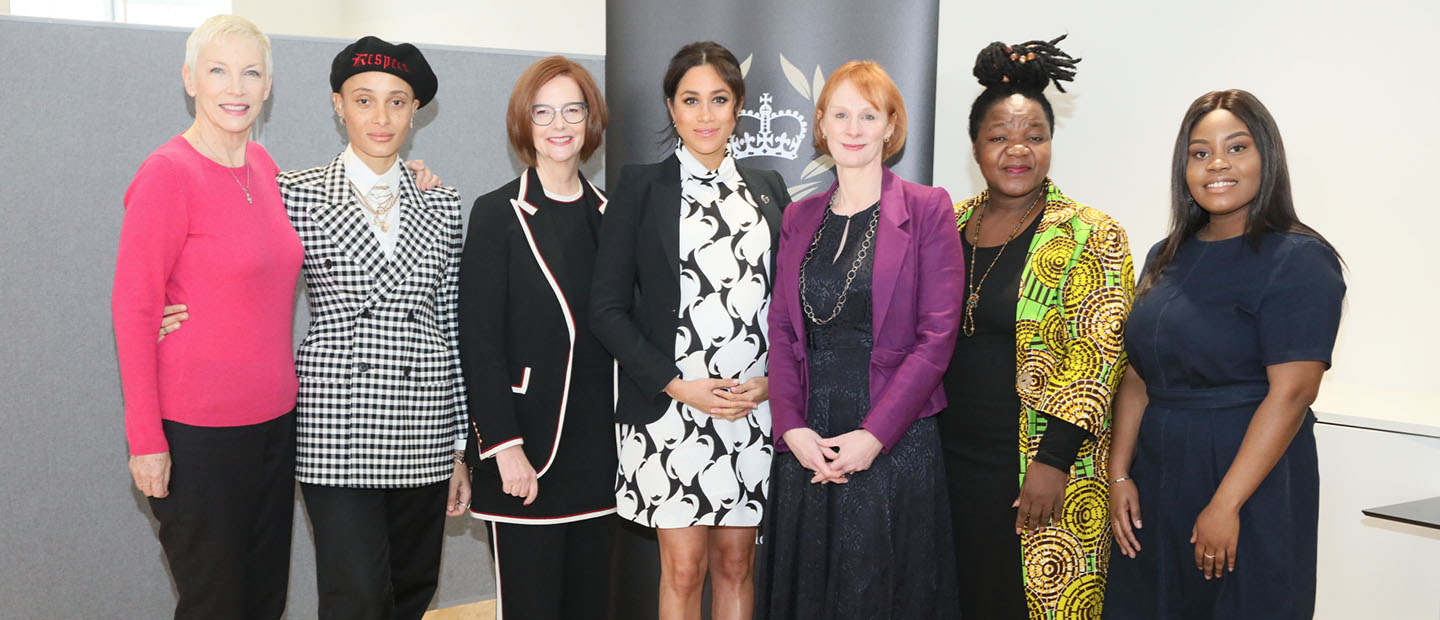 This International Women's Day, Angeline Murimirwa, Executive Director of CAMFED in Africa – and founding member of the CAMFED Association (CAMA)  – was part of an incredible panel event dubbed 'the hottest ticket in town.'
She was joined by HRH The Duchess of Sussex, who today took on the role of Vice-President of The Queen's Commonwealth Trust, which has stepped up behind CAMFED Association leaders to bring real and lasting change to communities across sub-Saharan Africa. The panel was completed by an inspired group of activists and thought leaders, including CAMFED Patron Julia Gillard, calling on the audience to act now for gender equality.
Chaired by Anne McElvoy, Senior Editor of The Economist, the panel also included Annie Lennox OBE, Adwoa Aboah, and Chrisann Jarret. These visible and vocal women brought a range of experiences to the fore, urging girls and women, boys and men to get behind gender equality globally.
At the intimate event held at King's College London, each of the panellists shared personal experiences that led to their commitment as female activists and leaders. Girls' education was underscored as the vital starting point for gender equality and opportunity.  
Angeline spoke of her experience of growing up in a rural, marginalized community in Zimbabwe. With her family unable to afford the cost of secondary education, she was destined to drop out after primary school. Then CAMFED stepped in.
As a founding member of the CAMFED Association, Angeline and other young women educated with CAMFED support committed to ensuring no girl is excluded from education, and making invisible girls visible.
Their movement of 120,000 young women leaders is taking tangible action every day and presents a unique solution that supporters at all levels can step up behind.
Watch the entire International Women's Day 2019 event with The Duchess of Sussex in the video above.  During  the discussion, CAMFED Patron Julia Gillard discussed the benefits of gender equality for both women and men. And she was clear on the importance of CAMFED's model of supporting young women into leadership positions after school: "It starts with educating a girl, and it ends up with women having fair representation in leadership." (Video: The Queen's Commonwealth Trust)
A known champion of girls' education, The Duchess today praised the 'remarkable' work of the CAMFED Association, while Nicola Brentnall, CEO of The Queen's Commonwealth Trust, observed that every day at The Queen's Commonwealth Trust is International Women's Day.
Join us to make 30,000 invisible girls visible, and transform their futures for good.
Watch The Queen's Commonwealth Trust International Women's Day panel discussion in full.