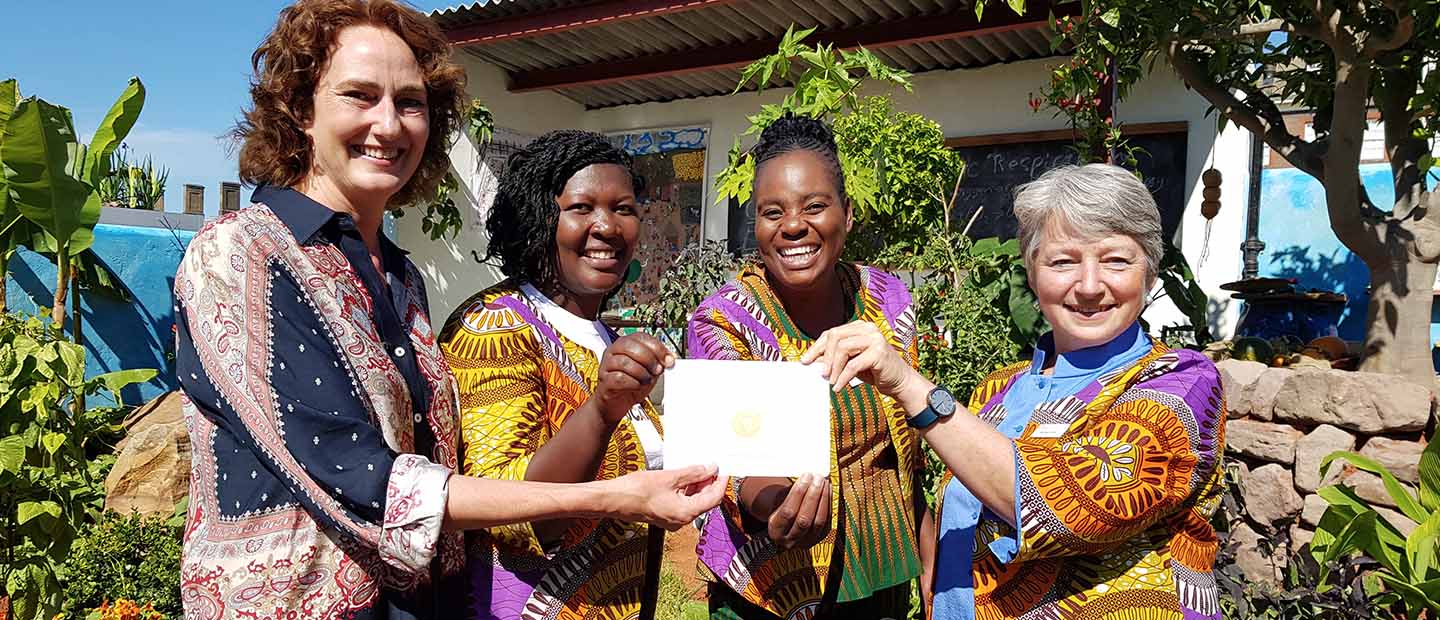 Gold medal for CAMFED Garden at RHS Chelsea Flower Show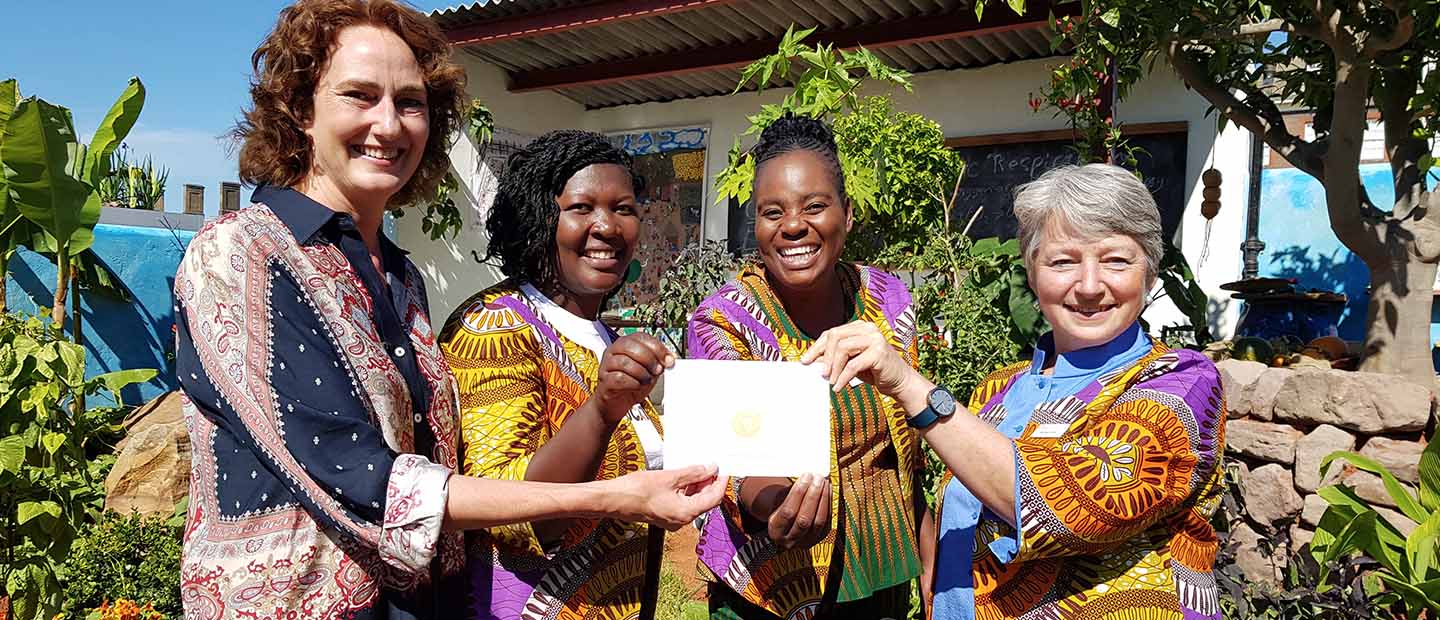 We are absolutely thrilled that the CAMFED Garden 'Giving Girls in Africa a Space to Grow' has been announced as one of the Gold medal winners in the 'Space to Grow' category at this year's RHS Chelsea Flower Show.
This is the first time that garden designer Jilayne Rickards has taken part in the world-renowned event with an innovative garden inspired by Beauty Gombana, a CAMFED Association member and agricultural entrepreneur she met on a visit to Zimbabwe. Jilayne has brought the vibrancy of rural Zimbabwe to Chelsea, to highlight the importance of female education in growing a sustainable future for all of us.
The climate-conscious design entitled 'Giving Girls in Africa a Space to Grow' is not just a beautiful garden but encourages visitors to engage with the opportunities unlocked when educated young women can grow their own futures, building climate-smart businesses that support entire communities to thrive. Through the #SeeGrowth campaign, CAMFED aims to raise enough funds to launch 1,000 new female-led agricultural businesses in Africa.
The CAMFED garden also highlights the collaborative work the organisation has undertaken with the UK Department for International Development to showcase the power of climate resilient agriculture.
Thanks to the support from the team at the Eden Project in Cornwall, which cultivated and delivered many of the 1,000 plants Jilayne used, the garden is thriving and will live on in their Mediterranean Biome. Here the public will be able to visit the garden and learn more about CAMFED and the inspiring stories of these resourceful, forward-thinking women.
People's Choice: Another top accolade for our garden!
On Friday May 24, it was announced that the CAMFED Garden had also won the coveted BBC / RHS People's Choice Award in the 'Space to Grow' category. Garden designer Jilayne Rickards was surprised with the exciting news during a BBC interview, and lively celebrations with Sinikiwe Makove, Clarah Zinyama and the entire garden team followed. We are so grateful to all our supporters who rallied together to vote for our garden, which carries a message of the sustainable growth that results when we support girls and women in education and enterprise.
Praise for the CAMFED Garden did not stop here. In a write-up for BBC News online, Arts editor Will Gompertz named 'Giving Girls in Africa a Space to Grow' his favorite garden at the Chelsea Flower Show. He said of the design: "The colours are sensuous, the composition beautifully balanced. At the back, in the classroom, is a painting by a 14-year-old girl of a rural farmyard… It is exceptional."
Read the full BBC article here.