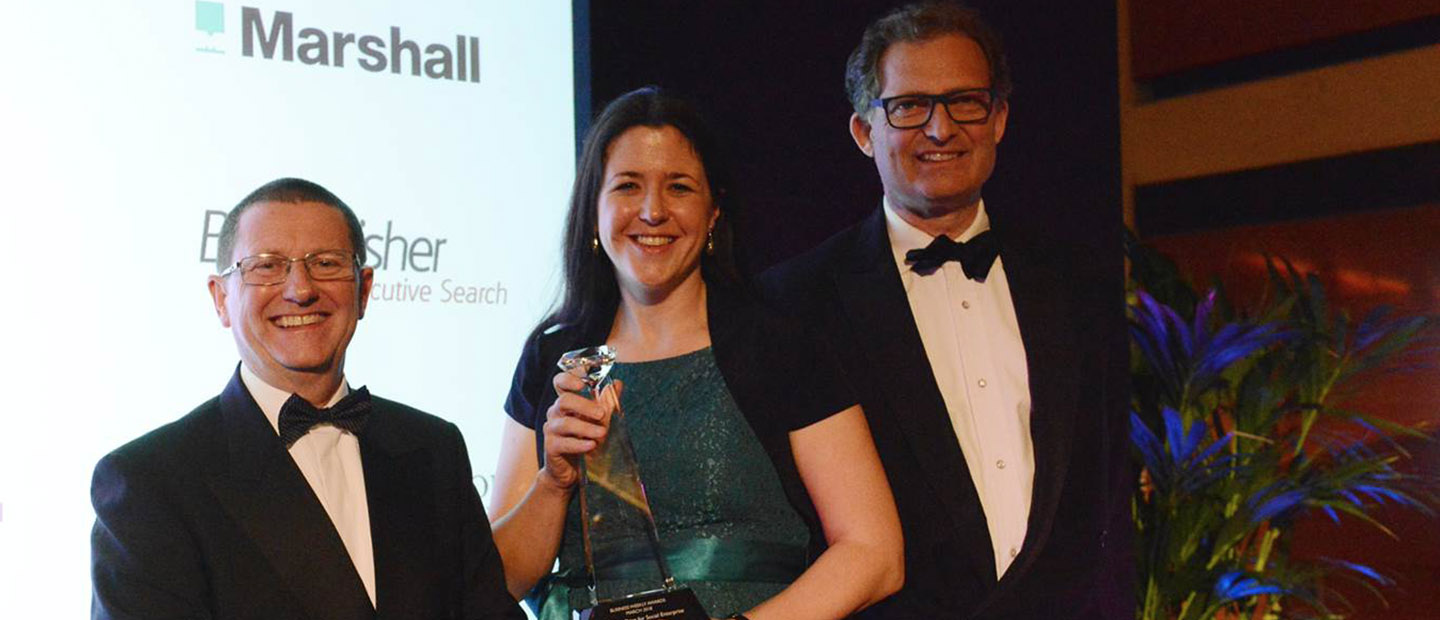 CAMFED wins Cambridge social enterprise award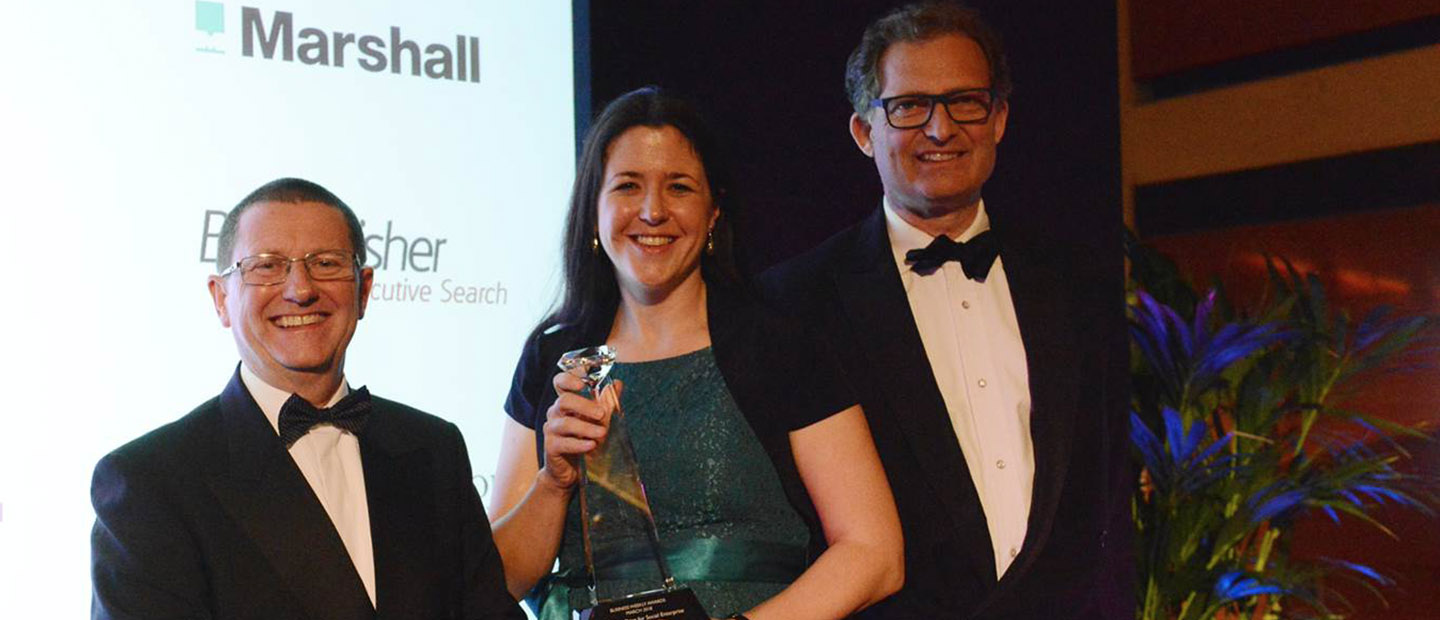 CAMFED has been named as the winner of the Kate Gross Prize for Social Enterprise at the Business Weekly Awards.
The ceremony took place on 21 March 2018 at Queens' College, Cambridge, to celebrate leaders in business innovation. Catherine Boyce, Director of Enterprise Development at CAMFED, attended on the evening to accept the award.  
During the last three months of 2017, Business Weekly, and award night sponsor Cambridge Judge Business School, were among the most passionate communications partners during CAMFED's UK Aid Match appeal. The public appeal, launched in partnership with the UK Department for International Development (DFID), raised awareness of the issue of child marriage in sub-Saharan Africa. It introduced CAMFED's alumnae 'GirlGuardians,' who identify girls in their communities who are vulnerable to early marriage, and work with families and local authorities to ensure girls receive the support they need to stay in school and succeed.
Robert Marshall, CEO of Cambridge's biggest industrial company, exclusively revealed the final total raised by the appeal, which came to £2.78 million thanks to the overwhelming generosity of the UK public, and DFID's pound-for-pound match.
Through its youth enterprise programs, CAMFED supports young women to become social entrepreneurs, as well as mentors and role models for more vulnerable girls. On average, each CAMFED alumna supports the secondary education of a further two girls outside her immediate family.
"Many of our alumnae in the CAMA network, who act as 'GirlGuardians' for the next generation, were once themselves destined to be child brides, and they understand what it takes to help girls escape this poverty trap," said CAMFED's Catherine Boyce.
CAMA member Alice from Zambia, whose work as a 'GirlGuardian' was highlighted during the appeal, and who benefitted from CAMFED's youth enterprise program, even assists 11 children to remain in school.
'GirlGuardians' use their lived experience and roots in the community to pay forward the benefits of their education, giving financial and emotional support 
CAMFED is now firmly on track to achieving its goal (announced at the end of 2014) to support another 1 million adolescent girls in sub-Saharan through secondary school in just 5 years. The funds raised through the UK Aid Match campaign will allow us to continue this work. Girls finishing school will graduate into the CAMA network, and become the next generation of entrepreneurs, philanthropists and leaders.
Photo at top of page features, from left to right, guest speaker Professor John Miles (University of Cambridge Department of Engineering) with Catherine Boyce (CAMFED) and Robert Marshall (Marshall of Cambridge). Picture by Tony Lumb –www.tonylumbphotography.com