"We've learned that done right, education changes almost everything." Nicholas Kristof, The New York Times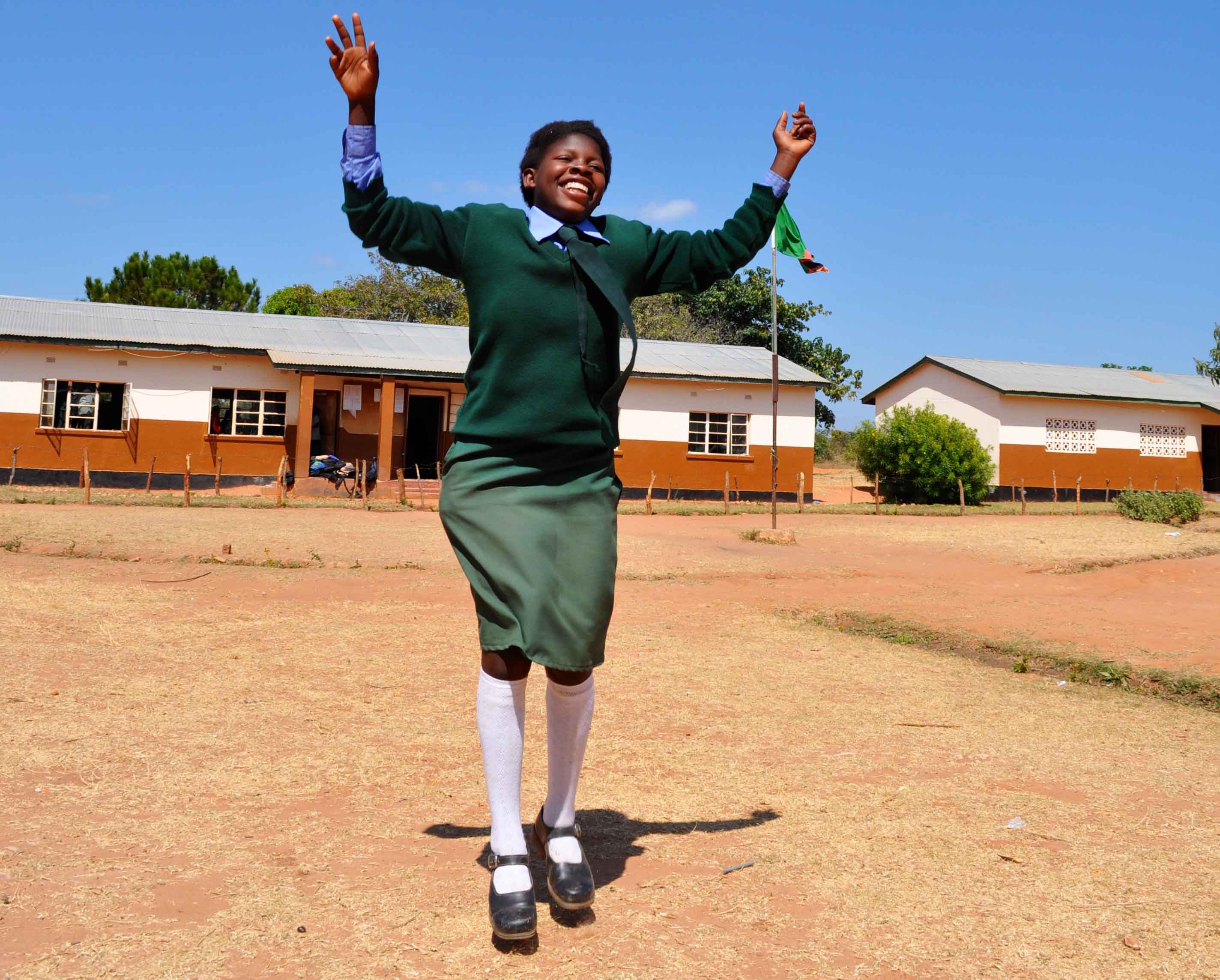 When Nicholas Kristof wrote in The New York Times about the tragic kidnapping of 219 school girls in Nigeria in May, he encouraged readers to support more girls in Africa to go to school.
In yesterday's column, Kristof reported that the result – $900,000 donated to CAMFED from Times readers – will see 3,000 girls secure another year of secondary school.
Sunday's article addressed the transformative impact that education has on girls, their communities and countries, but also the significant barriers that stand in the way – from poverty that keeps girls from ever enrolling to challenges including teacher training and a lack of educational resources that affect the quality of the learning once they are in school. These are the barriers that CAMFED has partnered with Ministries of Education, headteachers and parents for the past 20 years to dismantle for girls.
The girls who are changing their lives through education include Katongo (pictured above), who was featured in Sunday's column. 16 years old and living in the Chinsali District of Zambia, Katongo was orphaned at age 2. She lives with her aunt, who sells bananas to earn money to care for Katongo and her three other children. Katongo loves math, and wants to be a nurse so she can help people. Two years ago, Katongo had been sent away from her school because she could not pay her fees. The Head Teacher noticed her all alone, with no one caring for her, and put her forward to receive bursary support from CAMFED.
No one in Katongo's family has finished school. Her mother and father didn't even complete 1st grade, and her aunt only finished 6th grade. Katongo will be the first in her family — ever — to finish school. When asked how that made her feel, she said, "It makes me very happy. It makes me want to jump."