CAMFED Ghana Organizes Leadership and Enrichment Camp for Girls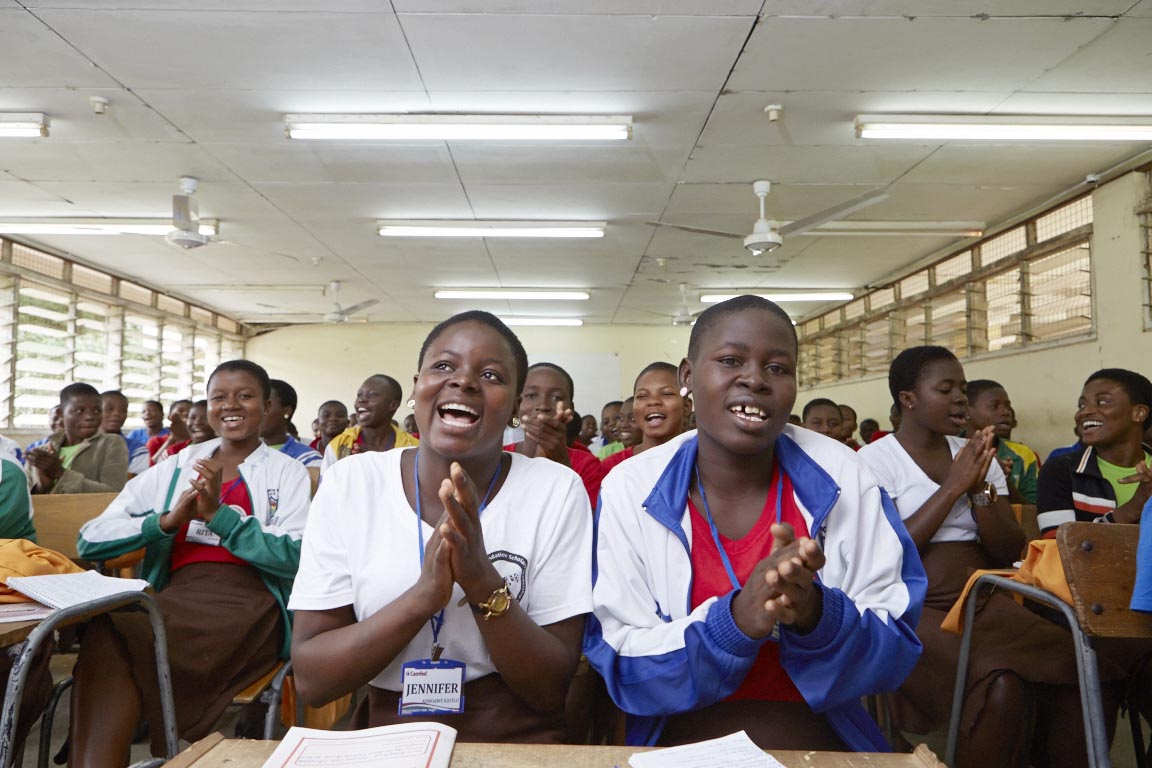 CAMFED Ghana held opening ceremonies for its first Leadership and Enrichment Camp for Girls at Kwame Nkrumah University of Science and Technology on August 11, 2014.
The eight day program, entitled "Raising Leaders for the Next Generation," centered around fostering leadership capacity within 692 MasterCard Foundation Scholars supported by CAMFED in Ghana, who are currently enrolled in secondary school or tertiary institutions.
During the Leadership and Enrichment Conference, the young Scholars were trained in community leadership, service, and giving back, as well as attending workshops on goal-setting, role-modeling, problem solving, and health and nutrition.
CAMFED and The MasterCard Foundation's ten-year partnership will provide the opportunity for girls with academic talent and leadership potential, but from economically disadvantaged communities, to access quality education in secondary and tertiary education institutions through The MasterCard Foundation Scholars Program.
Dolores Dickson, Executive Director of CAMFED Ghana, while speaking at the opening ceremony noted that people often cite a lack of leadership as one of the main barriers to Africa's socio-economic development. Dickson explained that the purpose of the camp was to empower the talented participants to act as agents for change in their communities, and to prepare youth to become the next generation of leaders in law, government, policy-making, business and communities and contribute to the socio-economic development of Ghana, but also of Africa as a whole.
Emma Amoateng Mensah, Regional Coordinator of the Girls' Education Unit of the Ghana Education Service, shared with participants that numbers of enrollment, retention, and successful performance of girls in school are improving. Evidence of this improvement can be seen as more girls are gaining admission into universities and going into fields traditionally dominated by males, such as medicine. Ms. Mensah attributed these successes to scholarships that allow girls to remain in secondary school, as well as interventions such as the Leadership and Enrichment Camp.