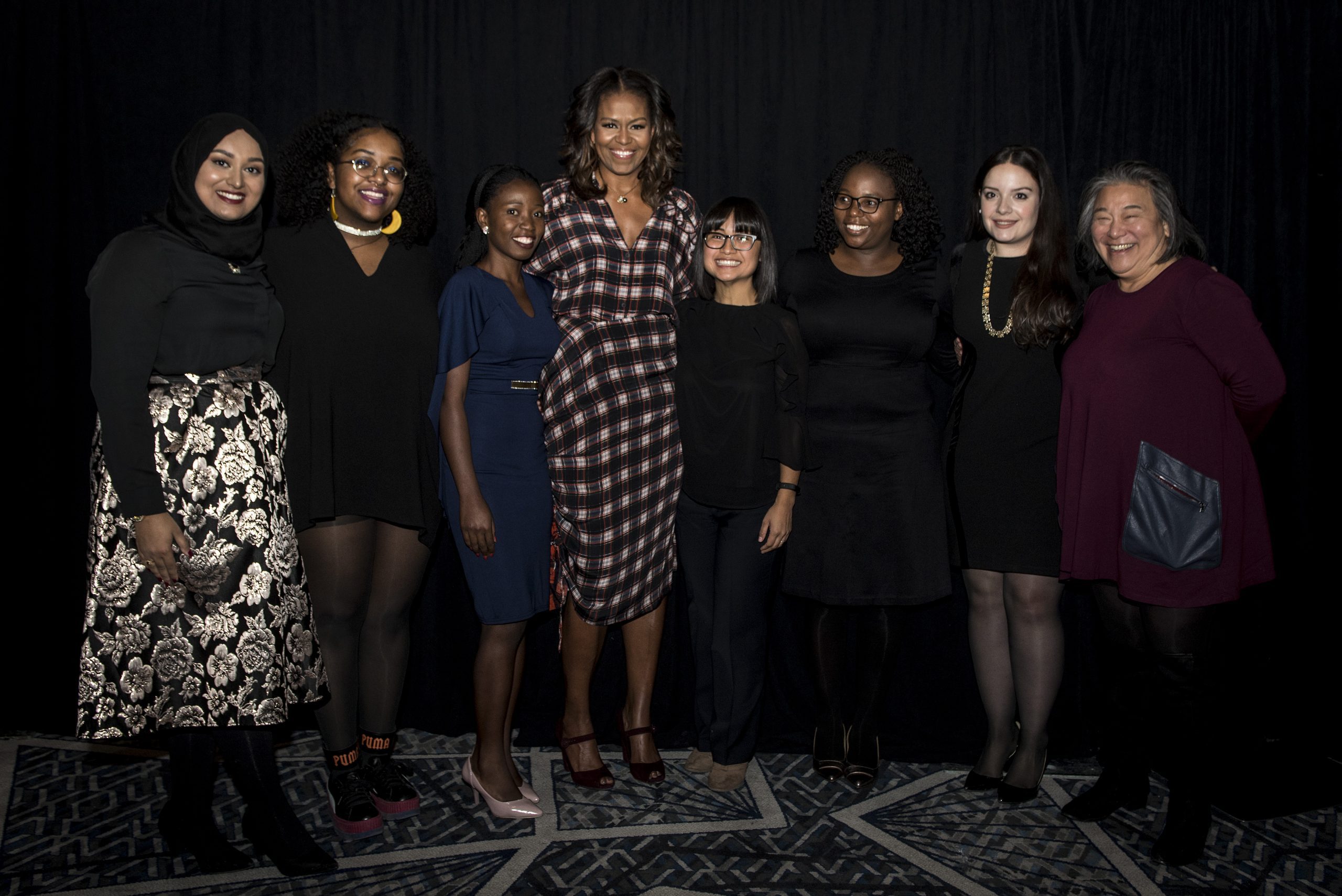 CAMFED Alumnae Leaders Speak at Inaugural Obama Foundation Summit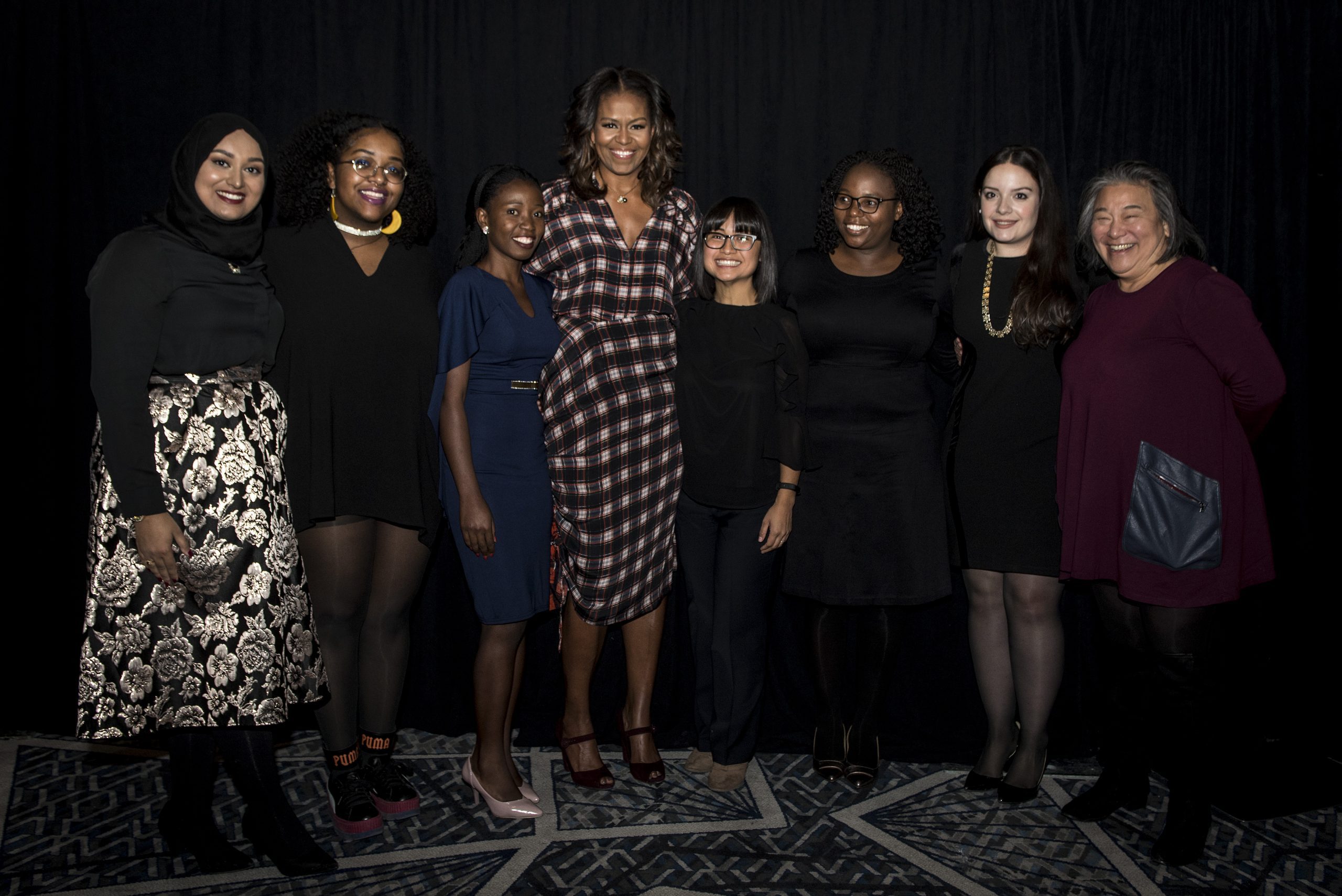 We are thrilled to share that two of the leading members of CAMFED's alumnae network (CAMA) were selected to speak at the inaugural Obama Foundation Summit on November 1st.
Fiona Mavhinga, a founding member and current Development Director of CAMA, and Memory Mumbi, a CAMFED graduate and CAMA member, spoke on the Summit's "Empowering Women and Girls Around the World" panel.
Other speakers over the two-day Summit included President Barack Obama, Michelle Obama, Prince Harry, Bryan Stevenson, Lin-Manuel Miranda, and other visionaries and activists from around the world. This was the first global summit for the Obama Foundation, an organization dedicated to inspiring the next generation of world leaders.
The "Empowering Women" panel was led by Tina Tchen, former Executive Director of the White House Council on Women and Girls, and brought together young women leaders to share their personal successes and challenges in pursuing their education. The panel also discussed the role of leadership training in empowering women, gender discrimination, and the importance of education in reducing poverty, disease, violence, and instability.
Memory shared her story of how the support to continue school – provided by CAMFED, working in partnership with her rural Zambian community – changed her life from one of poverty to empowerment. She explained, "The financial support to complete my education was a passage to my literacy and economic independence. However, there is one impact that this support left on me that I would be ungrateful not to appreciate: the passion I now have to change the lives of rural girls who might be struggling with the situations similar to what I went through."
Today Memory is a Manager of an IT Department in the Zambian capital of Lusaka, and is an active member of the CAMA alumnae association, which brings together over 100,000 educated young women to support the next generation in their communities.
As Fiona shared, "To date, using our own resources, CAMA members and our communities have supported over 426,000 children to go to school. Through CAMA, we are unleashing new potential! The young women of CAMA are business entrepreneurs, teachers, lawyers like myself, doctors, social workers, IT administrators like Memory, and political leaders."  
Fiona recounted the incredible impact that the CAMA alumnae association is having in supporting the next generation of young leaders, and how the multiplier effect of these efforts are transforming entire communities: "An analysis we did in Zimbabwe alone showed that each CAMA member supports on average 10 other children to go to school."