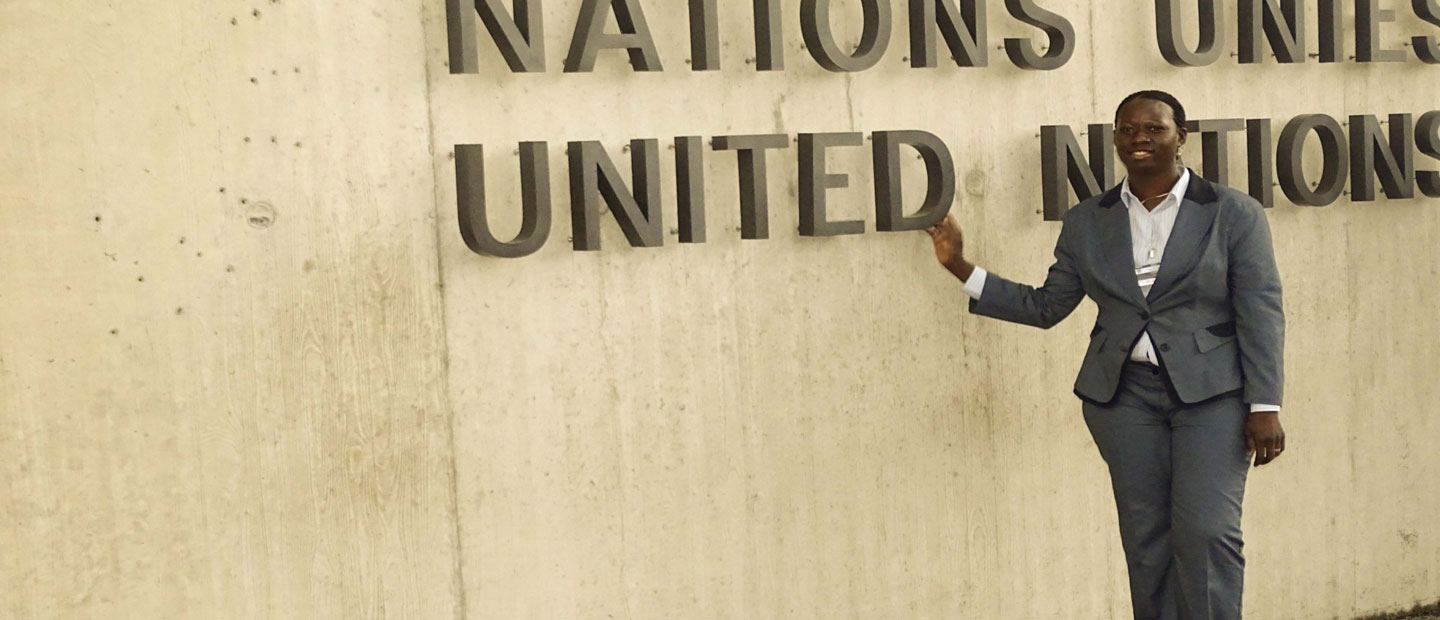 Ayisha Fuseini at the UN: The Secret to Shea Success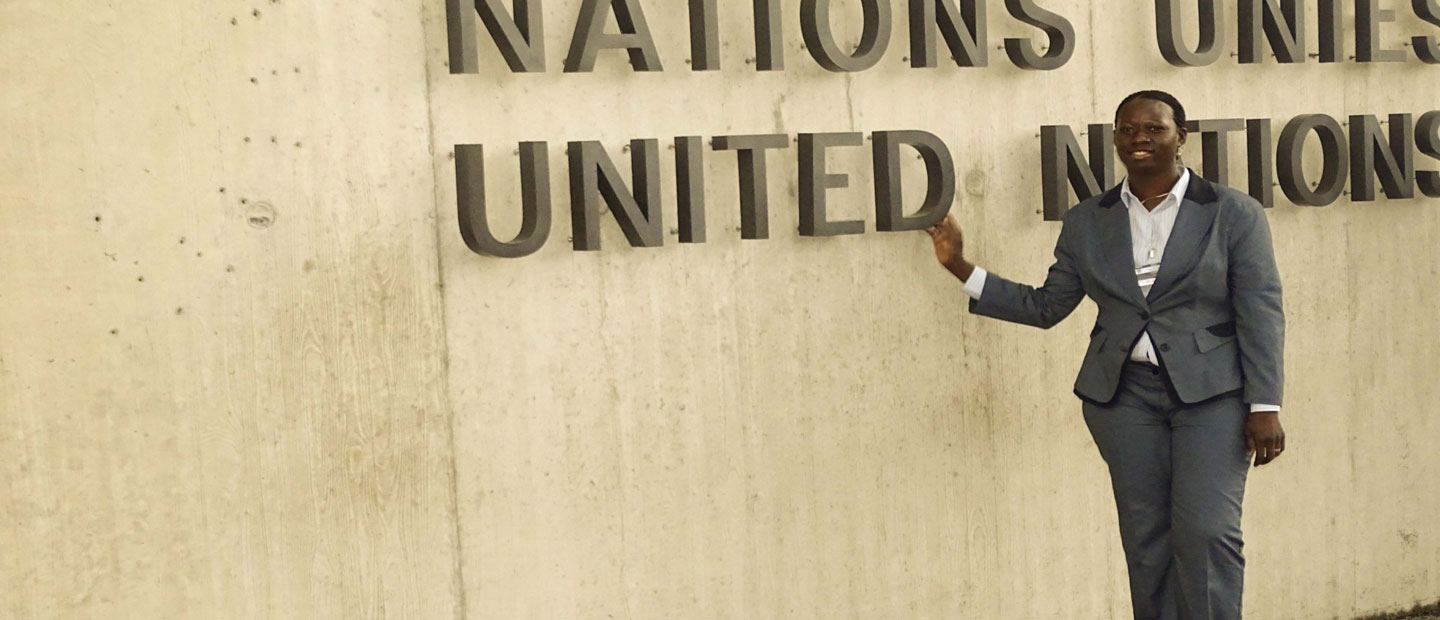 CAMFED Association member, shea butter entrepreneur, and peer educator Ayisha Fuseini from the Northern Region of Ghana recently joined young entrepreneurs from across the world for a conference at the historic Palais des Nations in Geneva, Switzerland.
She had been invited by UNCTAD (United Nations Conference on Trade and Development) to speak in front of senior government officials and CEOs, and pitch her latest business plans to an audience of investors.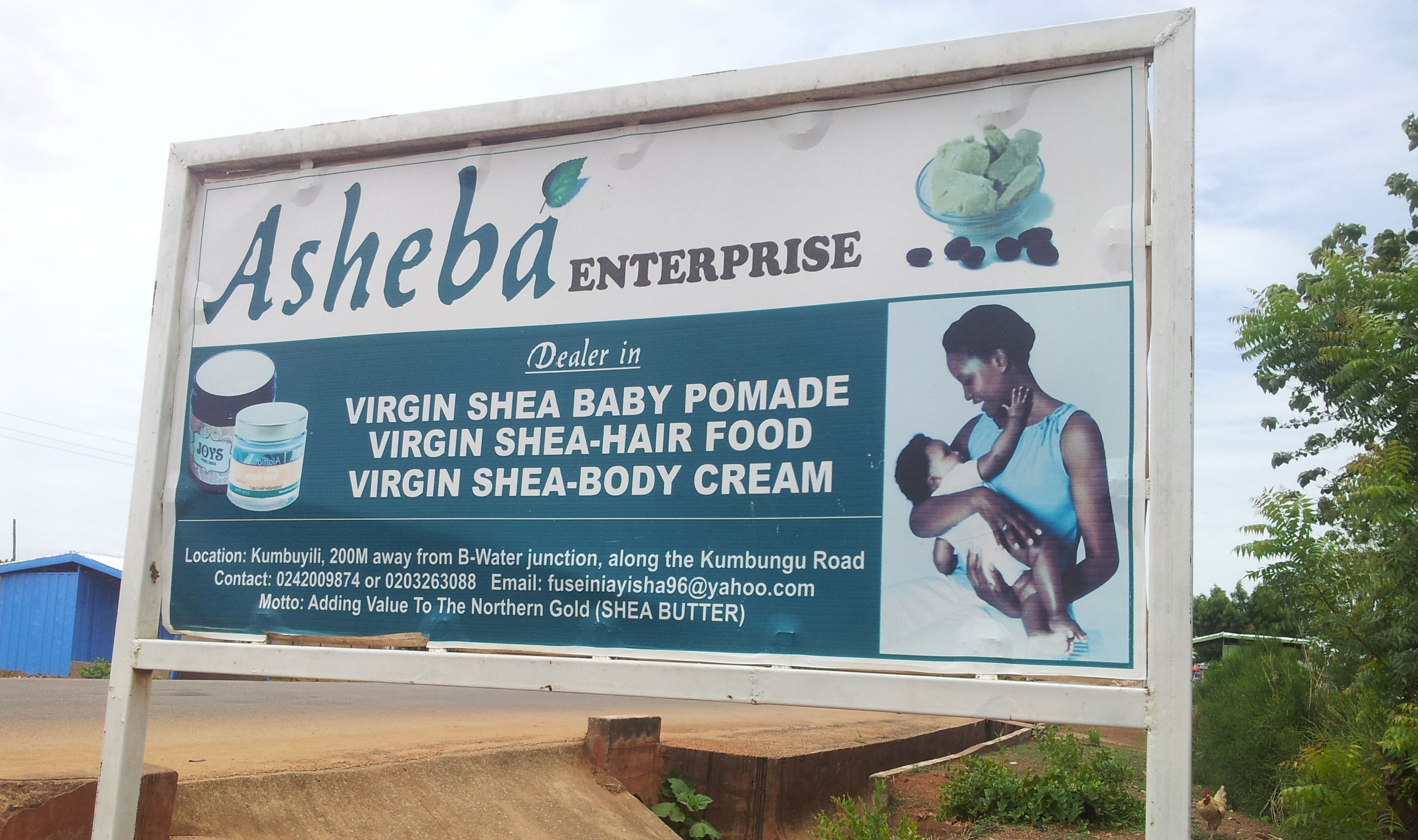 Ayisha, the third child in a family of ten, had struggled to meet school going costs, watching her mother earn very little money processing shea butter at the bottom of the supply chain. Supported by Camfed in partnership with The MasterCard Foundation's Innovation Bursary Program, she came up with a business idea that would change the economic dynamics in her community. As the CEO of Asheba Enterprise, she is now working with a co-operative of women to produce shea butter for her value-added products for local, national, and international markets.
After her trip to Switzerland she enthused, "The conference was really great, as we had the opportunity to interact with high-ranking government officials and entrepreneurs."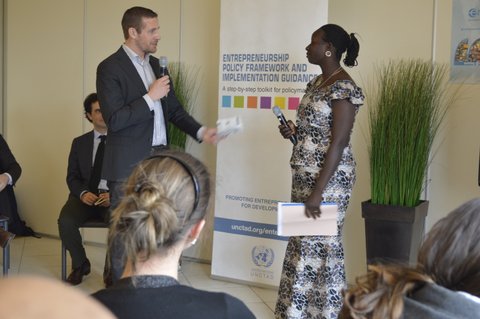 No doubt these officials also learned a great deal from Ayisha, whose business has been thriving. She is valued in her community, where, over a five-month period in 2014, she was able to treble the number of staff members she employed directly. By July 2014, Ayisha was receiving raw shea butter from seven communities and working with a co-operative of around 200 women in rural Ghana, who produce the raw shea butter for her. She lobbies for women to be paid well for their labour across this industry. As well as exporting shea butter, Ayisha produces shea pomade and a number of other products she sells in her shop.
Ayisha is passing on her business skills and providing financial literacy training to the young women she works with, and to peers in her community: "My main goal of working with these women is to empower them through work. Experience has taught me that, when women are free financially, they make better decisions, and are heard in households and community discussions."
The Government of Ghana Supports Ayisha's Entrepreneurial Journey
In August 2015, Ayisha became one of only 16 women selected by the government of Ghana to receive Youth Enterprise Support (YES). She will use the money to expand her shea butter processing business.