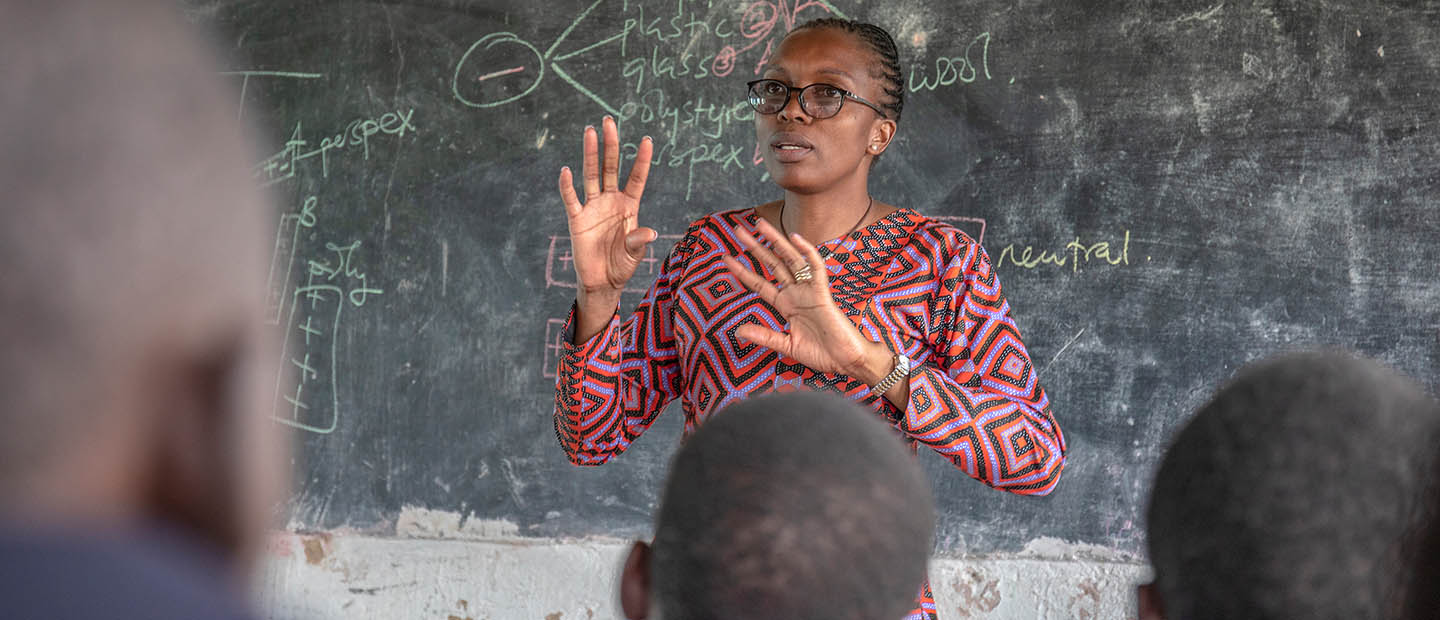 365 Days of Activism against gender based violence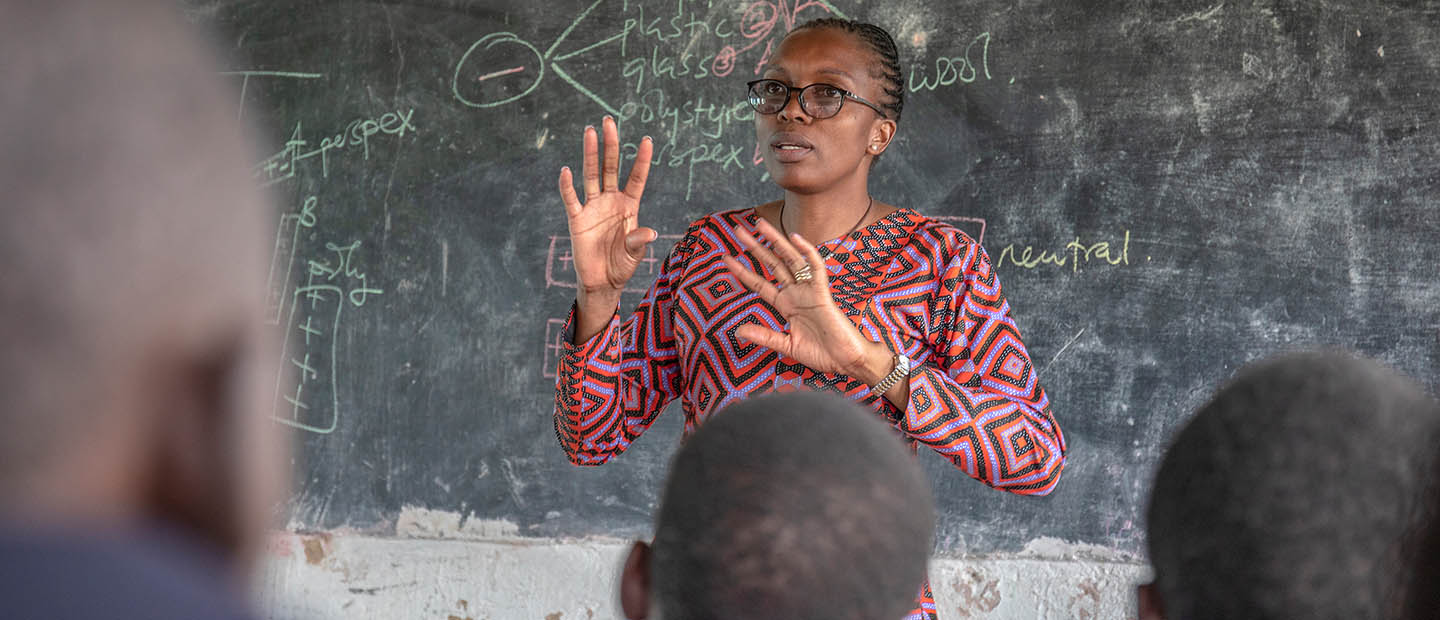 Every day of the year, our leaders in the CAMFED Association, CAMA, spearhead community activism to eliminate gender-based violence across rural sub-Saharan Africa.
This year, as part of the global  '16 Days of Activism' campaign (November 25 – December 10), we're highlighting young women's expertise in ensuring the rights of children and women are upheld, both in schools and in the wider community. Working in partnership with local leaders, government officials, teachers and parents, CAMFED Association members are rewriting narratives to ensure that women command respect as decision-makers, leaders, entrepreneurs and more. Their actions are galvanizing government support and garnering widespread news coverage.
Founding CAMFED Association member and National Director of CAMFED Zimbabwe, Faith Nkala, underlined the importance of all children being able to complete their education without fear of violence or discrimination, on a popular radio station. This followed her meeting with Permanent Secretary, Tumisang Thabela, to sign the next 10-year Memorandum of Understanding between CAMFED and the Ministry of Primary and Secondary Education. She spoke of the importance of partnership to help ensure that the most marginalized children, including girls and those living with disabilities, are supported to go to school and thrive. 
Faith's leadership in this sphere is echoed in CAMFED Association members across rural districts of five African countries.
At the CAMFED Association Annual General Meeting (AGM) in Tanzania, young women leaders spoke of their commitment to each other as a peer support network, and of their determination to reach thousands more children in the next generation. Through their work as CAMFED Learner Guides and Transition Guides they are supporting school students and leavers with valuable life skills to help them navigate challenges both within and beyond the school gates. The AGM was an opportunity to celebrate 237 young women Guides achieving BTEC qualifications, which will support their onward journeys to becoming teachers, policy makers, professionals and entrepreneurs.
Guest of honor, Naomi Swai, the Principal Education Officer at Tanzania's Ministry of Education and Vocational Training praised these leaders in our movement, saying: "We recommend the good job you are doing to empower girls living in difficult conditions. In five years you have supported 134,055 students from both primary and secondary schools."
The CAMFED Association AGM in Tanzania was covered in this report by one of the country's biggest media houses.
In recent weeks, our leaders, together with their communities, have taken further action against child marriage and early pregnancy in Ghana and Zambia. This is in tandem with efforts in Malawi to deliver justice and empower girls through education.
Support our future leaders today, and together we will shake up the world.